Maxi-Cosi's Safest Car Seat Technologies 
For more than 30 years, we've focused on the safety, care and comfort of your child while you focus on the road. With our innovative car seat technologies, we make life as a busy, modern parent a straightforward and smoother ride. 
Together with experts all over Europe, we continuously improve our baby, toddler and child car seat design by innovating the latest safety and convenience technologies. From the moment you step outside the hospital carrying your new-born baby in one of our car seats, you can relax. That's because you'll know that you're using the best car seat technology to protect them on every journey. 
Protection with our latest car seat technologies
Maxi-Cosi has been driving car seat standards since 1984. Our many patents are proof we've stayed at the forefront of car seat innovation since we launched our first ISOFIX base unit all those years ago. 
Using a clever and convenient design and state-of-the-art materials, we exceed minimum safety standards so you can be confident that your little one is as safe as possible. 
We've developed G-Cell to protect your child during a side-impact collision. These unique hexagonal cells are built into the side panels of the car seat and act a bit like the crumple zone in your car's bumper. The result is that forces of an impact are diverted away from your child's body, providing superior protection. Find out more about G-Cell car seat technology.

Our award-winning Maxi-Cosi Air Safety Technology® is a built-in airbag system that cushions the head and neck. Automatically inflating in a collision, it significantly reduces the forces on your child, reducing the risk of a serious injury. Find out more about Air Safety Technology®.

Taking safety even further, we've developed rotating car seats like Mica, which gives you a rearward-facing travel option for your child until they are four years old. Travelling rearward-facing for a longer period of time meets the latest i-Size regulation. Find out more about i-Size safety standards or browse our i-Size car seats.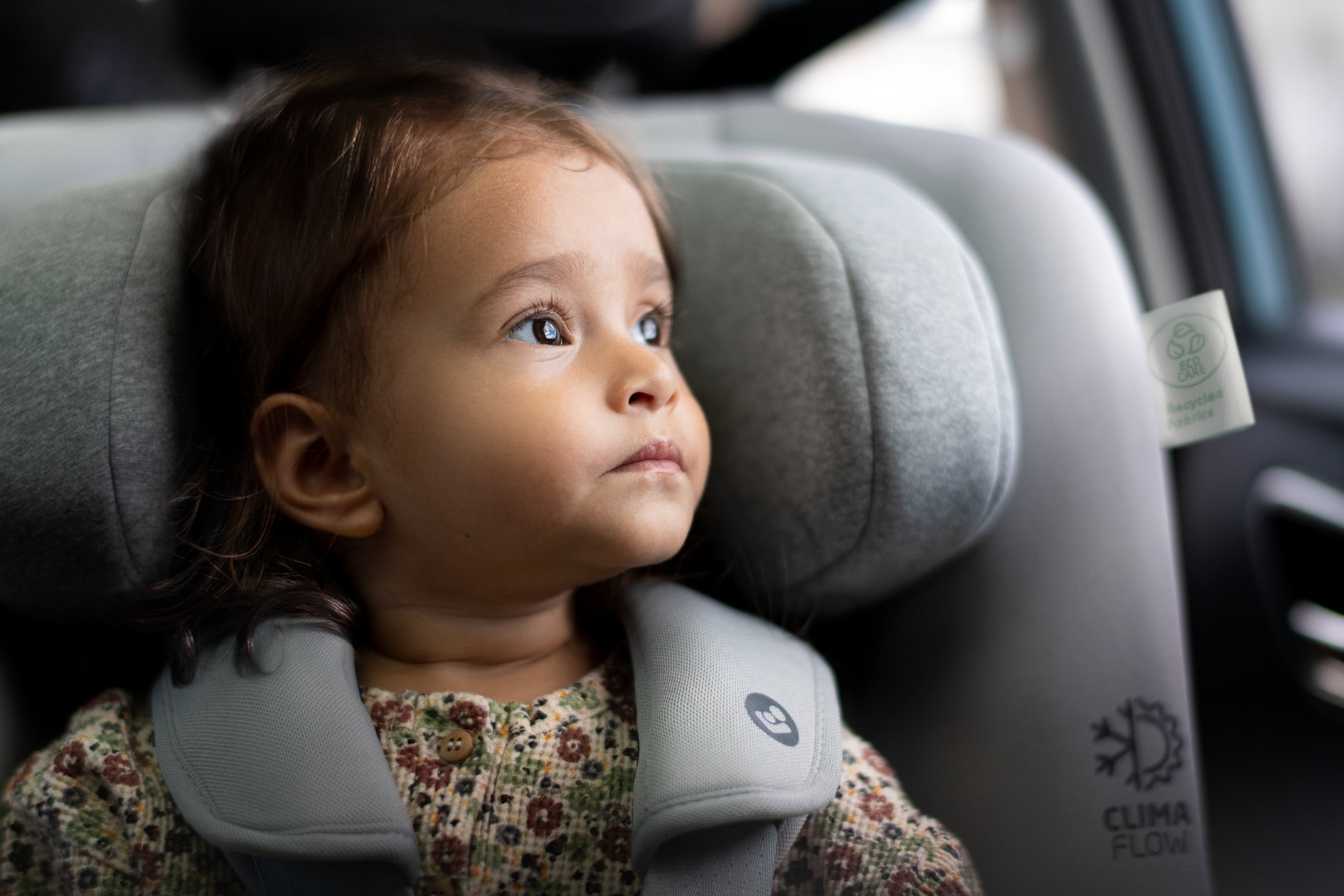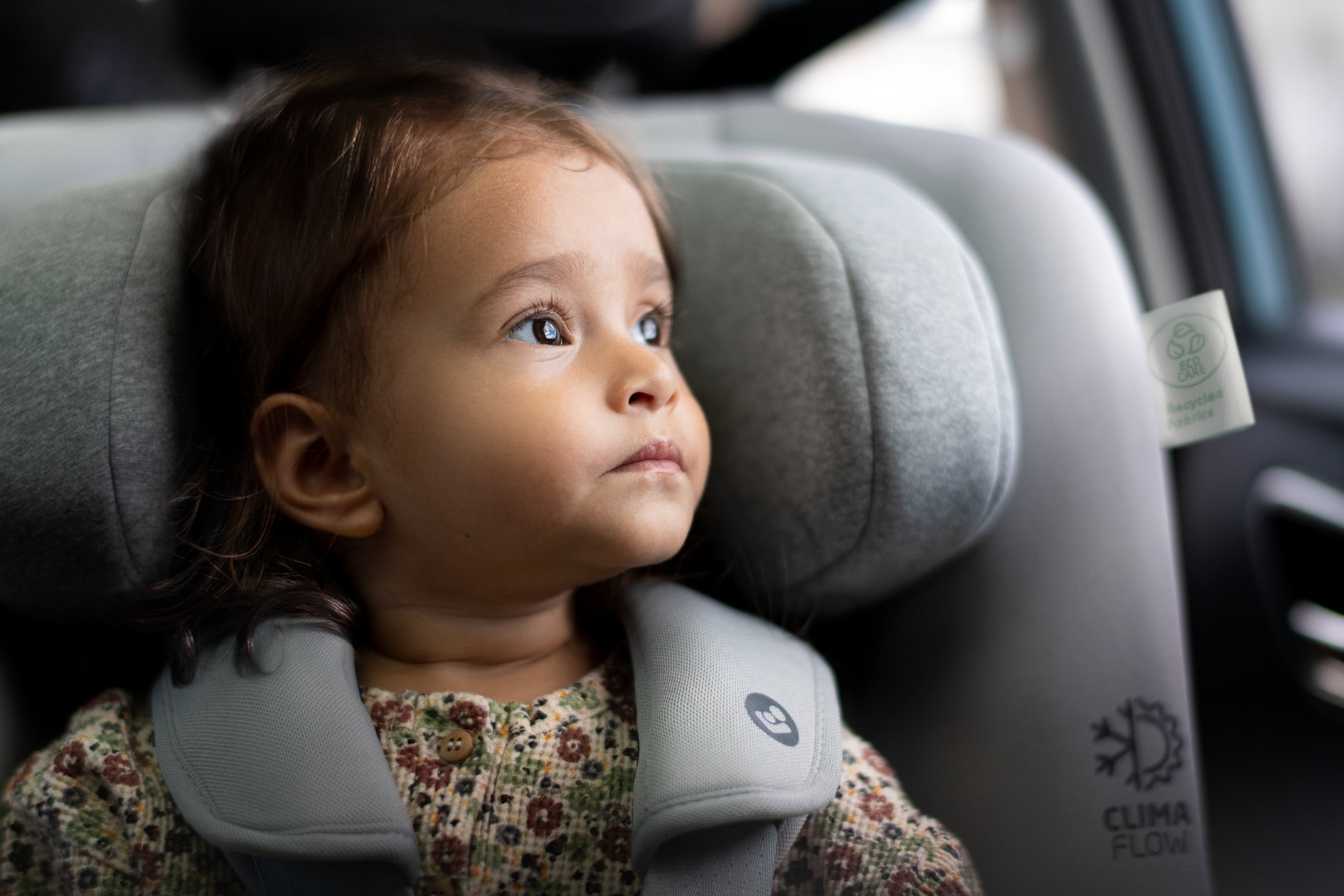 Our products are thoroughly tested
When you buy one of our child car seats, you're investing in years of research, development and testing. We check, examine and test new materials in laboratories and we use independent test centres too.
Our crash tests are so advanced that they're often also used by EU regulators. Experts carry out more than 2,000 crash tests on our products every year to check existing products and develop new technology. That's why Maxi-Cosi is renowned for using cutting-edge innovation for safe, reliable car seats. 
Our demanding crash tests are similar to those carried out by the independent and internationally respected car safety expert, Euro NCAP. Find out more about independent test centres like STIWA.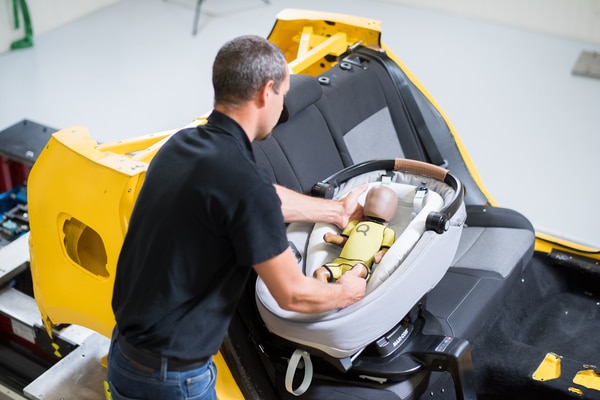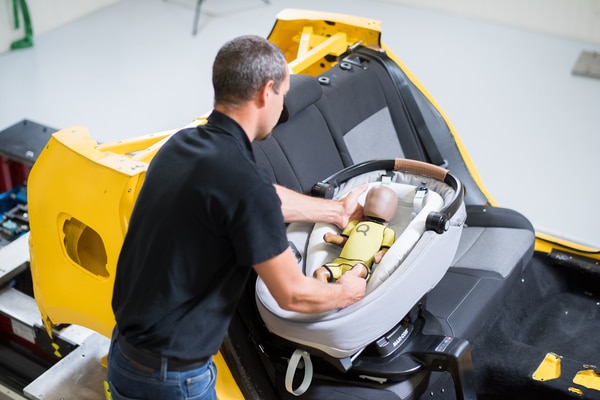 Maxi-Cosi's history and experience
It's 1984. Babies are transported in cars in unrestrained carrycots. Toddlers sit in chairs hung over a car's back seat. This is when Maxi-Cosi launches Europe's first child car seat, Maxi-Cosi Standaard. 
Over 30 years later, our mission remains the same: to continuously innovate our car seat technology so that your children travel as safely as possible. 
Cars are designed for adults, not children. So we constantly innovate, test and improve our designs in partnership with other organisations concerned about child car safety such as the United Test and Assembly Centre Ltd (UTAC), Transport Research Laboratory (TRL) and the European Commission. 
Our philosophy
Understanding what modern parents and children need is at the heart of everything we do. 
We know you want easy-to-use car seats that save you time, keep your child safe and look great. This knowledge, combined with our many years of experience developing child car safety technology, means we innovate to solve the problems no-one else does.