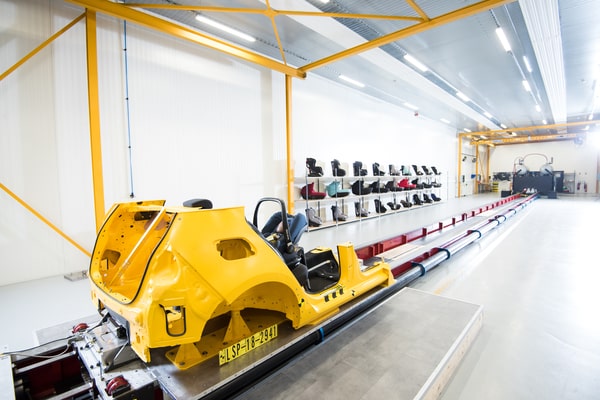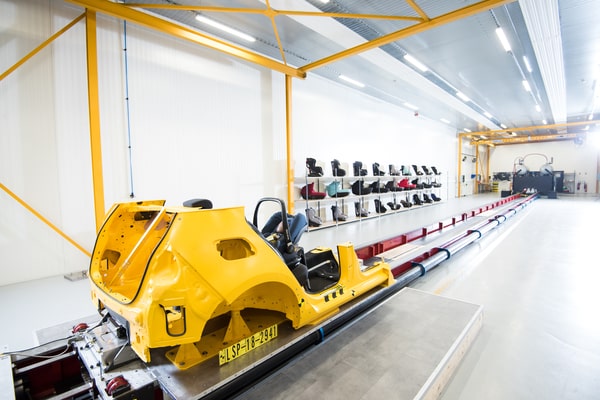 What are the independent organisations behind car seat safety ratings?
Safety is the most crucial factor when buying a car seat for your child. You can relax knowing your little one is as safe as possible when you drive with one of our award-winning car seats.
By law, all children travelling in a car must use the right size seat until they are 12 years old or at least 135 cm tall, whichever comes first. According to the latest EU car seat safety regulation i-Size (UN R129), babies must travel in a rear-facing seat until they are 15 months old, as this provides the best support for an infant's developing neck and spine. To help make choosing the best car seat even easier, standard laws and guidelines have been implemented worldwide for each age group.
In Europe, car seat manufacturers are required to comply with safety standards UN R44/04 or i-Size (UN R129). In addition to legal requirements, car seats are subjected to extreme testing to ensure children are suitably protected in an accident.
At Maxi-Cosi, we not only meet all legal requirements, but exceed them. Our child safety seats are subjected to rigorous testing at state-of-the-art facilities, ensuring your child has the best possible protection when they travel.
Standard testing speed for frontal collisions is 50km/h, yet we conduct our tests at 70km/h and simulate extra crash tests for both side and frontal collisions. As a result, we have developed ground-breaking technology to ensure children are shielded in the event of a side-impact crash.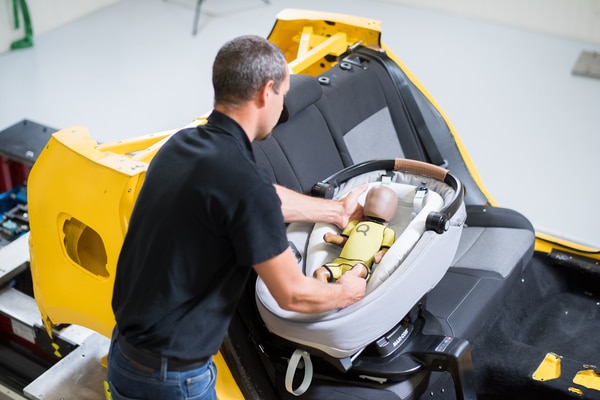 What is the ICRT and Stiftung Warentest?
Car seats are independently tested and rated each year by the International Consumer Research & Testing (ICRT). A world-leading organisation that assesses consumer products, the ICRT, carries out its car seat tests together with the mobility clubs ADAC, TCS, ÖAMTC and consumer protection organization Stiftung Warentest. The ADAC is a central testing facility and is world-renowned as one of the leading testers of child car seats in Europe, while the German consumer association Stiftung Warentest is partly funded by the public to ensure its independence and does not accept any advertising.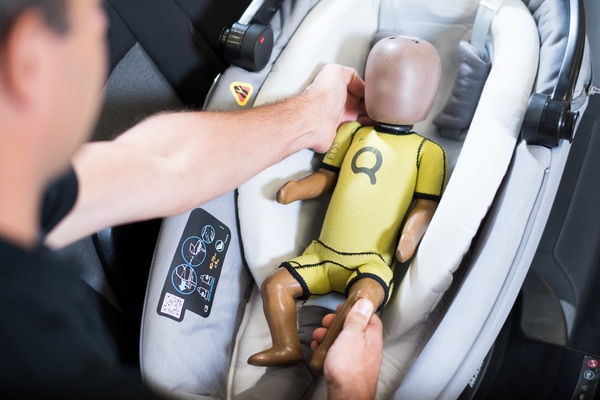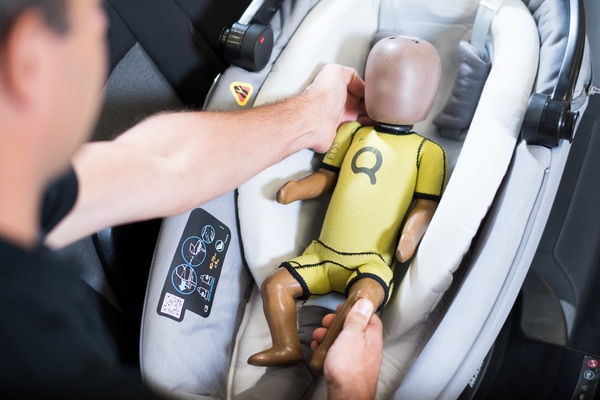 How are the car seats tested?
Similar to our own stringent tests, the Stiftung Warentest criteria exceed European safety standard requirements and cover safety, usage, ergonomics and harmful substances.
Safety
Tested on both frontal impact and side collision, the car seat is scored on performance, stability and how well it works with a seat belt.
Ease of use
Car seats are tested on the risk of misuse and how easy it is to secure the child in the seat with the buckle. Ease of installation, adjustability of the seat as the child grows and the instruction manual are also evaluated, as well as how quick it is to remove and clean the car seat cover.
Efficiency and comfort
The car seat is tested on how comfortable and ergonomic it is, and focuses on how much room the child has, the space in the car, the child's sitting posture and overall comfort.
Harmful substances
Car seats are tested for any harmful substances that may come into contact with the child. Stiftung Warentest independently checks seat upholstery for any harmful substances. If

there are obvious problems, the overall result can be affected.
What do the scores mean?
These car seat tests are designed to be as realistic and independent as possible and are rated with a score ranging from best to worst. An overall star rating is given out of five, so it can be used as a guideline when choosing the most appropriate car seat.