Mica
is rated out of
5
by
22
.
A new spin on comfort
From birth up to approx. 4 years
From 40 to 105 cm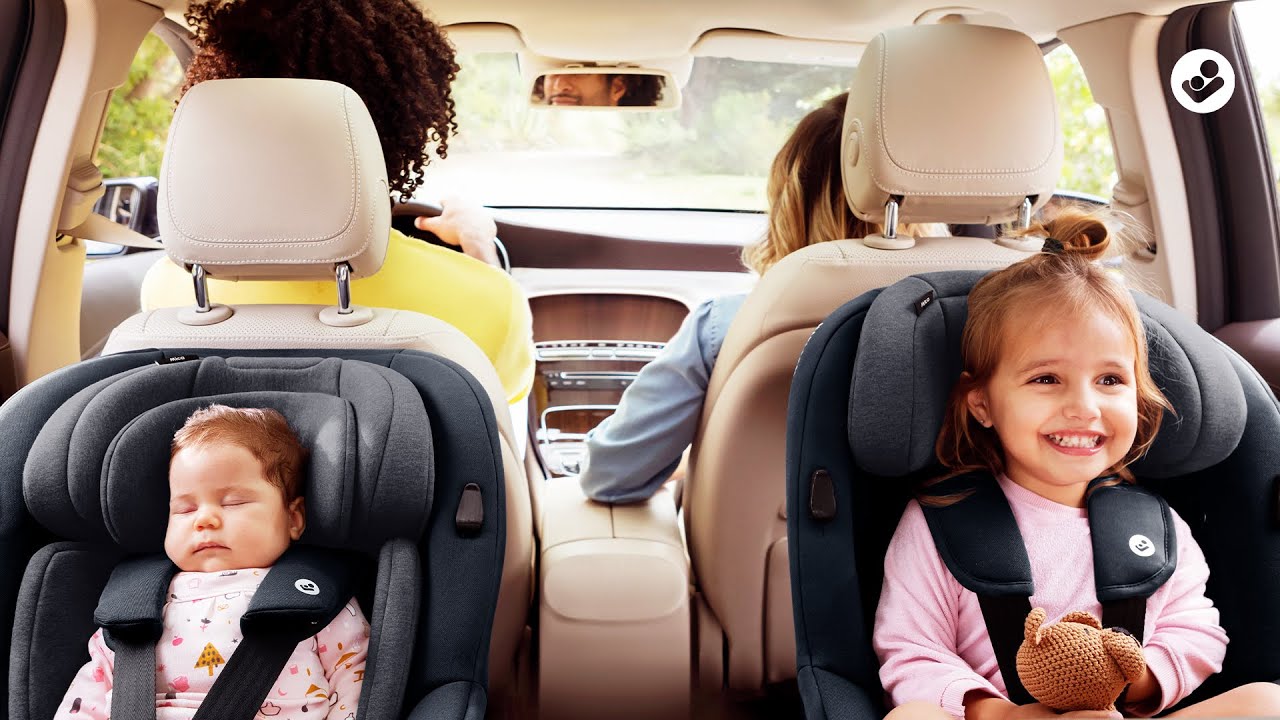 Product description
Placing your little one into a car seat has never been more relaxed with the 360° rotation capabilities of the Maxi-Cosi Mica. Installation with ISOFIX for ease of mind and compliant with i-Size safety standards, it allows you to rotate the car seat for easy placement of your little one.
This rotating car seat makes each trip relaxed and hassle-free for both parent and baby. The Mica can be reclined in each 360° position, so your little one is always comfortable. It can be used from birth up to 4 years thanks to our soft newborn inlay, in forward- and rearward-facing positions. For optimal peace of mind, we equipped the Mica with both i-Size safety – the latest and highest safety standards – and superior G-CELL technology.
Installation
Our rotating car seat, Mica, offers easy ISOFIX installation. And a convenient support leg provides stability even when your child is not sitting in the car seat. Check the user manual of the Maxi-Cosi Mica for the correct installation.
The Maxi-Cosi Mica has visual indicators that notify you when the car seat is correctly attached to your car's ISOFIX anchor points. When it is secured properly, the car seat can stay in the car. This way taking your little one on a trip is no longer a hassle. All you have to do is position your child and fasten the safety harness correctly.
Safety
Over 50 million babies have been carried home from the hospital with the help of Maxi-Cosi. As a leading specialist in child mobility, your little one's safety is our top priority. Our intuitive and innovative car seats safely protect your child and help carry you as family happily into the future. External crash test scores for dynamic safety and ease of use highly recommend Maxi-Cosi's car seat.
We designed our Mica rotating car seat not only for the parents' convenience, but also included our most innovating safety technology: G-CELL. This technology absorbs crashes and protects your child against injury in a side collision. Besides that, the Maxi-Cosi Mica also complies with the latest and highest safety i-Size standards and your child of up to 4 years can travel easily facing rearward.
A new spin on comfort
Taking comfort and convenience to the next level, the Maxi-Cosi Mica turns every trip into a breeze. It allows you, as a parent, to place your little one comfortably using the easy-in crotch pad. The car seat also gives your back a break thanks to the easy one-click 360° rotation capability. The visibility of the five-point harness is ideal, so correct installation is guaranteed!
Mica can be used directly from birth thanks to the comfortable newborn inlay. As your little one gets older, he/she will stay comfortable thanks to the sleeping recline position, headrest with memory foam and built-in back ventilation. Cool and comfortable trips are guaranteed for up to 4 years!
On the road, your baby may get car sick, or snacks and drinks may not always end up where they are supposed to be. No matter what happens, Maxi-Cosi's car seat cover can be removed easily and is machine washable.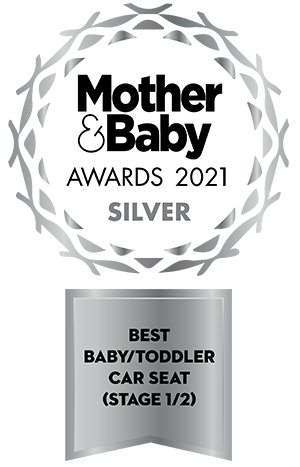 See it in action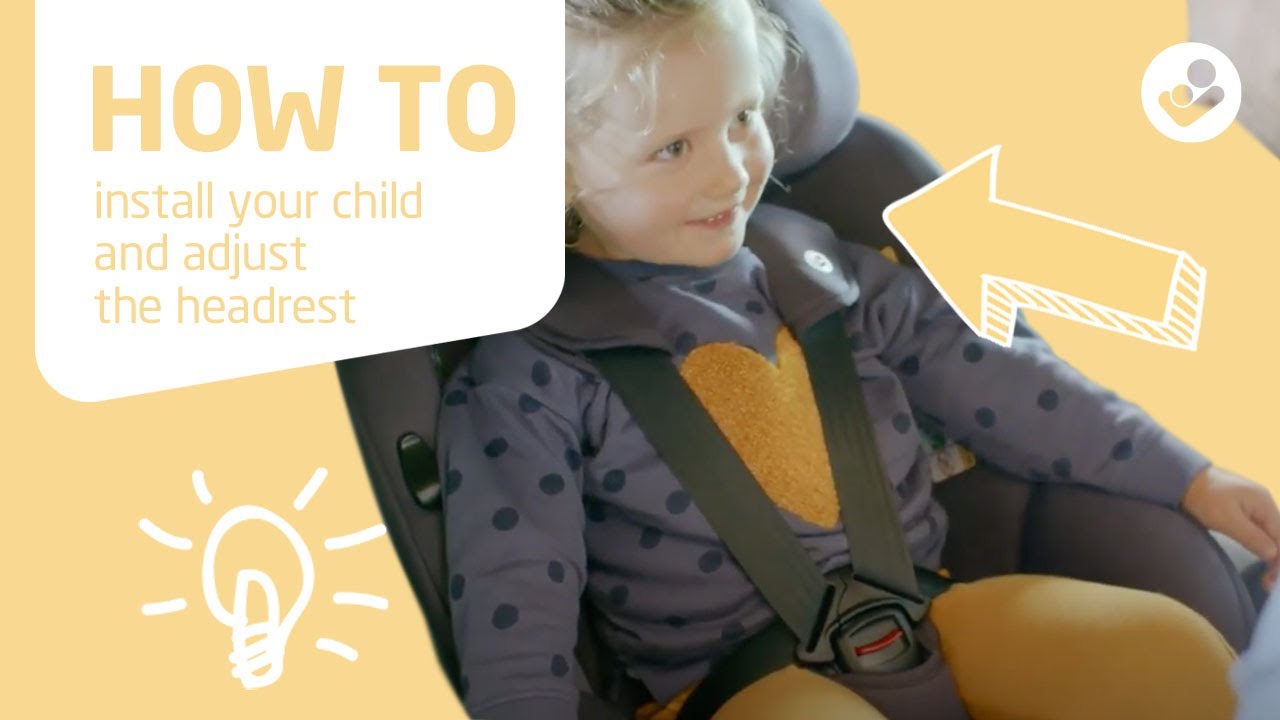 Rated

4

out of

5
by
Anonymous
from
Sturdy, functional & comfortable
Really great car seat. So easy to install & with the battery operated audible warnings you get added peace of mind. Very solid. Seat nicely padded & a comfortable recline position. Good protection around the head & when reclined and baby falls asleep it seems to be supportive enough. Only downsides are that it's a little stiff to swivel & really requires 2 hands which is awkward when holding a baby (might just be stiff as it's new) I also have a car seat by different brand which is also an extended rear facing swivel but I think it has a little more leg room. I wont be able to use this one rear facing for as long as our other one.
Date published: 2020-09-16
Rated

2

out of

5
by
Drazie
from
Not reclining enough - broken after 1 month
The seat is great except 3 things: - it does not recline enough. In the most reclined position, my baby is completly sat so she cannot sleep in it. The head is falling down - Broken after 1 month (approximatly used gently 10 times). The seat does not block in the position rear facing anymore - The seat is wide for my baby (6 months and not seating properly yet but too tall for the newborn seat). She is falling on her side. This is amplified by the fact that the seat doesn't recline enough
Date published: 2020-11-10
Rated

1

out of

5
by
Bev
from
Terrible fitting seat!
I bought this seat as I wanted something robust for my newborn that would see us through for a few years. When I first fitted the car seat i was extremely disappointed with how much movement there still was despite being told that it was suitable for my car. I had to go out and buy anti slip mat!! Then when I put the baby in the seat she seems sooo uncomfortable as the seat doesn't recline well. She is only 52cm and looks like she is so confined and squashed the straps don't sit straight over her shoulders and the buckle that goes over the legs cuts in her thighs all the time. Extremely disappointed with this purchase.
Date published: 2021-05-11
Rated

5

out of

5
by
babyr
from
Exceeded expectations
I bought this car seat in March, and started to use it for my LO when she was 10 months. What a difference with the baby carrier. My LO stopped crying during car travel as she could finally sit up and look around. It is extremely easy to rotate the seat, which makes it easier to put her in and buckle her up. The seat is well padded, and she looks quite comfortable in it (she doesn't complain anymore when she is in the seat). What a relief! There is a few recline options for the seat. While it is barely noticable, I think that it does help my LO when she sleeps as the angle helps keep her head from dropping.
Date published: 2020-07-01
Rated

5

out of

5
by
lmarisa89
from
Sturdy and safe
First impression of this car seat was how big it was but as i soon realised this isn't a bad feature! the car seat and Isofix are all as one which is brilliant and once its in, its in! On that note it was so easy to attach to the isofix points. My son is slightly older so he needs the forward facing position and using the little levers it is so easy to rotate. Its super cosy and my son seems to love it. Unfortunately do to the current climate we haven't been able to put it to great use as of yet but we will and i'm really looking forward to the ease of getting him and out instead of breaking my back. I would advise you to read the manual as you may surprised at what this car seat can do!
Date published: 2020-05-01
Rated

5

out of

5
by
wanderingwoman
from
Fantastic product!
I am really impressed with the quality of this car seat! The 360 degree rotation is perfect and makes it so easy to get my little boy in and out of the car. One of my favourite things is the 5 point safety harness and ensuring that my son is completely safe in the car and I love the fact you are able to keep children rear facing for longer. The car seat was easy to fit as the isofix indicators can be shown to ensure that the seat is fitted safely and correctly. The seat looks really comfortable and has been great for our car journeys.
Date published: 2020-03-30
Rated

5

out of

5
by
MummytoMissH
from
Is it possible to fall in love with a Car Seat??
I absolutely love this car seat. I purchased this as an upgrade from the Maxi Cosi Pebble Plus Infant Carrier as my daughter has grown too tall. To start, the design of the car seat is classy, and feels almost luxury for baby, as all Maxi-Cosi products do. The quality of the fabrics are wonderful, and the straps feel so comfortable on my daughter. The hooks at either side of the seat for the straps make getting her in and out super easy, and the feature to tighten and loosen the straps is also very handy. The 360 degree swivel function is absolutely ideal and makes getting baby in and out so much more comfortable on my terrible back! I can easily squeeze the button at the top of the stability leg, and spin her back to rearward facing. The beeping function is a great feature to ensure the seat is installed correctly, and eases my mind when I've moved the seat into a different vehicle as I know it is always installed safely. Although the seat is quite heavy, it's still easily liftable (with two hands) and makes switching between cars less of a chore. I would 110% recommend this car seat to anyone wanting an "all-singing, all-dancing" swivel seat as it is so user-friendly, yet super comfortable and padded for baby too. One final point is that for the first time in a while, my daughter has slept peacefully in the car... without any headflop too! She instead is able to tilt her head back and find a comfortable position. Fantastic work Maxi-Cosi!!!
Date published: 2020-06-13
Rated

5

out of

5
by
Burritka
from
Great features.
I recently started using Maxi Cosi Mica for my infant and I would like to share my thoughts with others. The first impression is great and it pretty doesn't change later on. The car seat comes permanently attached to it's Isofix base which is something new for me but it is in fact very convenient, especially when changing cars. It is extremely well padded and feels soft and cosy not only with the newborn insert, but also without it. 360° rotation function is my favourite feature as it makes putting the baby in so much easier, and my back suffers a lot less than with other non rotating car seats. There is also a very handy idea of little hooks on each side where you can attach the straps which again, makes the whole process of putting a wriggly baby in, more pleasant. Now to the most important aspect - safety. This car seat is compliant with the new safety regulation (I-size) which gives me piece of mind but I am eagerly waiting on some more independent testing, which I am sure it will pass with flying colours. To summarize, Mica is easy to instal, comfortable for baby, convenient for parents and safe, and that for me equals 5*.
Date published: 2020-09-03