^
Ready for the daily obstacle course
Why Choose Me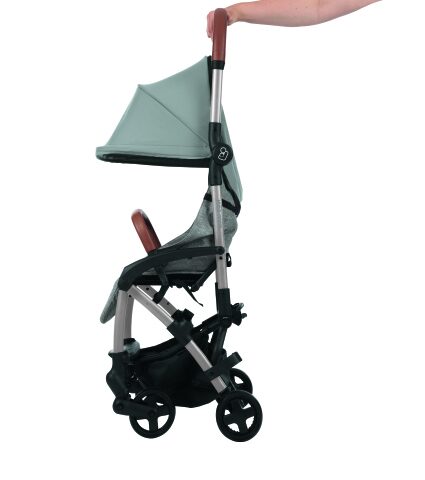 Ultra-light and compact stroller with shoulder strap
Ultra-light and compact stroller with shoulder strap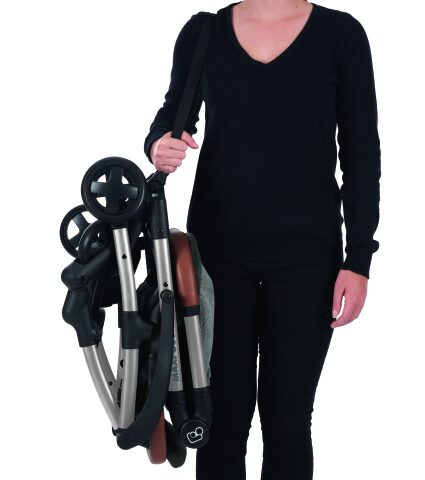 Extra-padded seat
The most comfortable ultra-compact stroller with a large, high seat to cushion baby, and a soft cocooning carrycot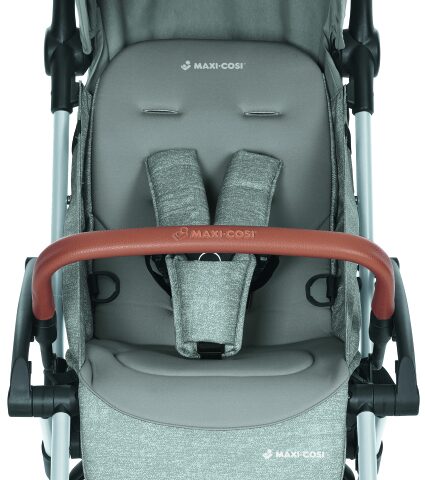 Ultra-compact one-hand fold
Quick to fold with one hand and easy to carry with the shoulder strap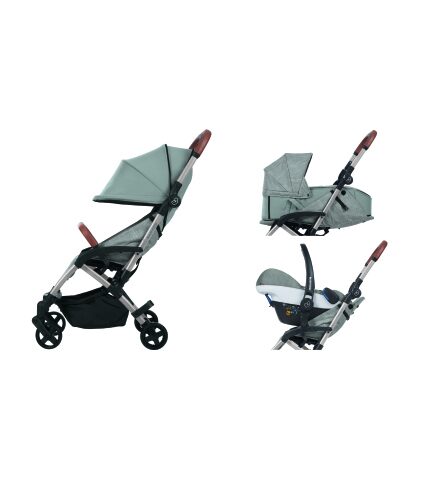 Compatible with soft carrycot for
Compatible with soft carrycot: for newborn solution
Product description
The city is calling you! Discover Laika 2, a stroller that offers convenience, comfort and safety. Upgraded to handle rough pavement, its light ultra-compact design makes it the perfect stroller for city life. It also keeps your baby comfortably cocooned at all times!
Super-urban comfortable pushchair / Super-urban pushchair
Are you a city dwelling parent who uses public transport, climbs stairs, and walks along narrow pavements every day? Are you looking for a stroller that's light, super compact, and agile? One that provides your baby with a cosy little cocoon? Then the Laika 2 is designed for you!
It is so compact and easy to use, taking it out on a stroll through the city will never be a hassle. It's so light that you can carry it around if you want to by using its shoulder strap. Yes, as if it were a bag!
Do you have to go up stairs? Don't worry, after folding up the stroller with just one hand, you can carry it with total ease: it's designed to be lightweight! What's more, it's so compact that you'll be amazed by the small amount of space needed to store it!
So have fun strolling through the city with your little explorer!
Comfort
A smaller stroller shouldn't force you to compromise your baby's comfort. The Laika 2 features a high seat with extra padding, making your little one's cocoon nice and cosy!
Our unique stroller gives your baby an adjustable leg rest and multiple reclining positions to choose from.
The Laika 2 is upgraded with suspension on the rear wheels for better support on uneven pavements. It's convenient for you and comfortable for your little one!
In addition, our Maxi-Cosi Laika 2 features an extendable canopy for optimal protection from the sun, rain, and wind.
Ready for the daily obstacle course
Laika is an urban stroller that helps you face the city's daily obstacles. Compact and lightweight, it's easy to transport or take for a stroll. What's more, you only need one hand to fold it up, and its shoulder strap makes it easy to carry.
Of course, we certainly haven't overlooked your little one's comfort: Laika2's high seat has extra padding which keeps your baby comfortable all the times when you are on-the-go.
In just 2 clicks, add the Maxi-Cosi Laika soft carrycot or a compatible Maxi-Cosi baby car seat to transform the Laika into the perfect travel system, suitable for children from birth to 3.5 years old.
Share your Maxi-Cosi moments #myMaxiCosi