Marble
is rated out of
5
by
7
.
Comfort all the way
From 40 to 85 cm
0 - 13 kg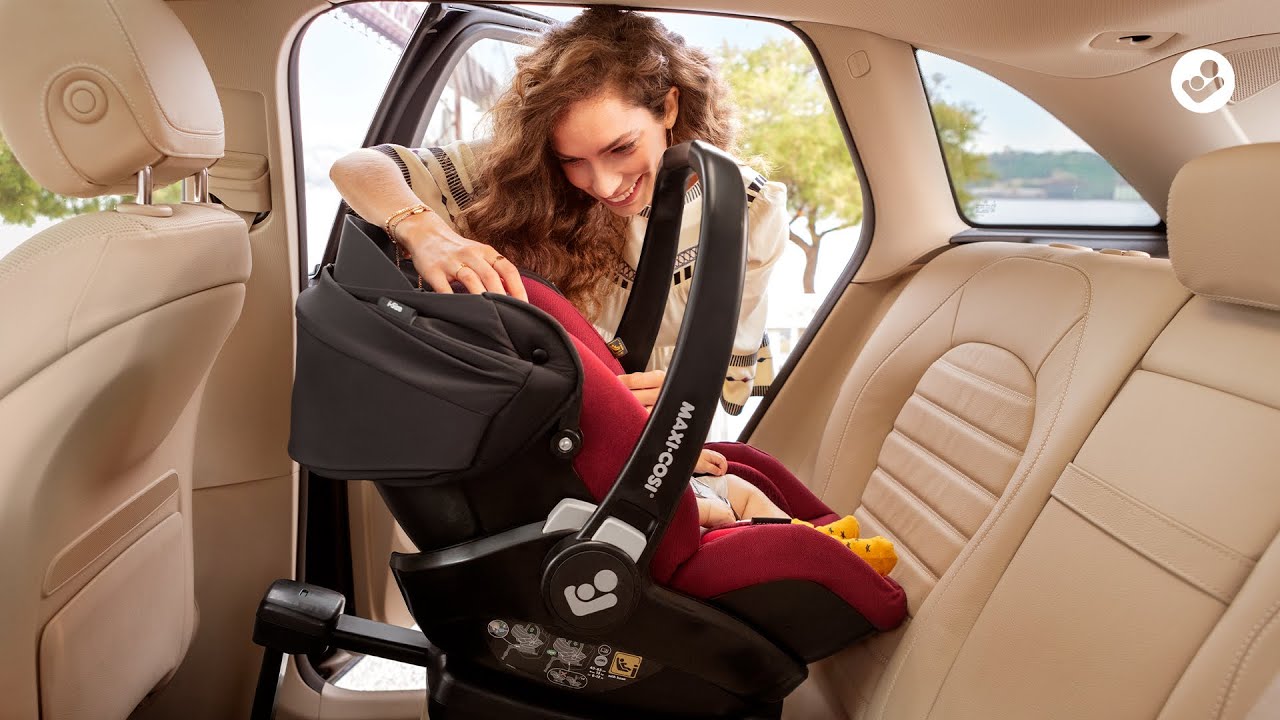 Product description
Your day is much better after a good night of sleep. A comfortable bed largely contributes to this. Your newborn baby deserves the same and more. The all new Maxi-Cosi Marble is the best in comfort for your baby. As babies are mostly asleep you want them to rest in the best possible way. By putting the Marble into a 157° near lie-flat sleeping position in or outside the car, your baby experiences maximum comfort all the way.
With a dedicated ISOFIX base, Maxi-Cosi Marble lifts comfort to a whole new level as every single detail is perfectly harmonized to offer ultimate comfort. What to think of an extra padded soft baby-hugg inlay and seat fabrics or a super large sun canopy with peek-a-boo window. Within just a blink of the eye you easily switch Marble from a baby car seat into a stylish, comfy and healthy carrycot on almost all strollers.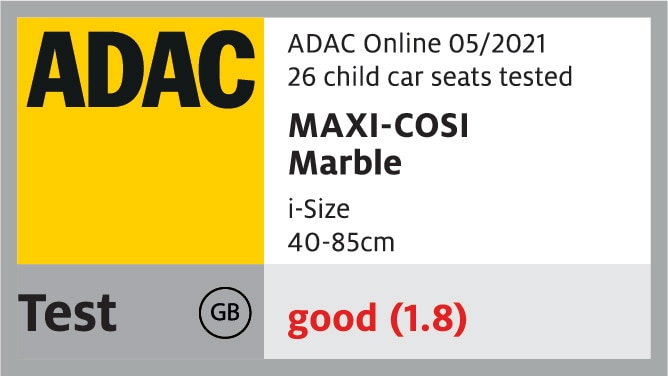 Rated

1

out of

5
by
Ursula
from
I think the worst maxi cost created
I was extremely happy when we bought it, however this is now a good seat. 1. It is extremely heavy! So after giving birth it was to heavy for me to carry it so I used my old maxi clay from the first child. 2. the insert is to small and without insert the head support is too high. 3. Child seems to be uncomfortable as somehow the head support is not soft. 4. You cannot use it without the base. And the end, it is difficult to install with the adapters on the peak base. Finally I use my old maxi cosy and I regret that I bought it. The only good point for me is that you can move the ankle of the seat, but baby is not comfortable inside so no point. I prefer the old one as it seems more adapted and comfortable for the baby.
Date published: 2021-04-01
Rated

4

out of

5
by
KennyUG88
from
Comfortable and safe car seat
I have the car seat for about a good 3 weeks now. It's my first car seat with isofix. It clicks right in and feels very sturdy. So our baby is stil very small but loves the seat as soon as we put her in the seat she falls asleep. Of course the rocking of the car helps but if the seat was not comfortable she would definitely let us know. it is not the lightest maxi Cosi so it would make you a little tired if you are planning to walk bigger distances. Also important is that it's easy to clean. so allot of benefits in buying this car seat, to sum things up. comfortable,isofix option, easy to clean and of course sturdy and safe. I would recommend this product to everybody who has a little one and want to keep them safe and comfortable !
Date published: 2021-05-08
Rated

1

out of

5
by
Mnm8889
from
Really disappointed with the purchase!
I bought this car seat seeing its recline option, however, when installed, it is hardly reclined, infact it looks like my baby is standing on his feet. The newborn insert is too too tight even though my baby is well within the recommended weight range for the newborn insert. My baby hates it and this car seat is not cheap either. Also, it does not come with stroller adaptors and maxi cosi also decided to change the adaptors for this new car seat and so now it does not even fit on our stokke stroller.
Date published: 2021-04-03
Rated

3

out of

5
by
passenger 123
from
Very large!
Although it is comfy for the baby and very safe, if you have a smallish car (we have a ford fiesta) whoever is sat in front of the car seat has to have their seat as far forward as possible - which as a 5ft 7 person is very uncomfortable, but as my partner is over 6ft the baby has to go behind me!
Date published: 2021-03-23
Rated

4

out of

5
by
FlyingDutchman
from
A great seat for the little ones
The Marble seat is just another top quality product of Maxi-Cosi. It's a carseat which aslo can be used on the stroller, solid materials and a great finish, just like what I'm used to when I buy Maxi-Cosi. Installing the base in your car is childsplay, just click them into the ISOFIX points in your car and it's securely in its place. The car seat clicks onto the base quite easily, but for safety reasons it is only possible to place it aft facing. What I missed though, was the possibility to rotate the seat once it's in the bracket, this would safe me from some unnatural movements which can hurt your back. The back of the seat is reclinable, the nice almost lie-flat position is lovely for your child to take a nap and is really a plus. The canopy keeps the sunlight out and has a nice peek-a-boo window to check on your baby without having to open the canopy. As your child grows, you can take the cusion out, and the seat and 3-point safety harness is adjustable to size. This, seat gives maximum security due to the frontal, rear, side and rollover protection. It gives me the feeling that my child is safe.
Date published: 2021-05-04
Rated

5

out of

5
by
Kiiksu
from
Good quality.
I like this soo much. Fabric is very good quality and whole seat. Baby is happier in this because near lie down position is more comfortable than normal sit position
Date published: 2021-01-20
Rated

4

out of

5
by
RDK
from
Maxi-Cosi Marble ISO fix
The nice thing about this maxicosi is that it comes with an isofix base right away. You only mount this in the car once and then you simply click the maxicosi on it and take it off again. No more bumbling with seat belts. When I unpacked it, I found it to look huge, but you don't notice it during use. It is still nice and light in weight. What I found most interesting about this maxicosi is the sleeping position, the option to recline the "backrest". For our little girl who often falls asleep in the car, this is ideal because the maxicosi can also be used in the car in that sleeping position. Personally, I quickly found the baby insert too small, so she is already without a baby insert in it. I also got the feeling that she was more on top than she was in the maxicosi when we use it and that makes me feel a bit less secure. Furthermore, the fixed headrest in the maxicosi is a real plus, so the head stays well in one place. The maxicosi also has a nice sun canopy that can close really well, making the maxicosi just like a small cocoon. Furthermore, I sometimes find the belts do not fit ideally above the shoulder, but this still seems to make a difference each time so maybe getting used to it. I would nevertheless certainly recommend the maxicosi to new parents, simply because of the ease of the sleep mode, isofix base and the nice sun visor.
Date published: 2021-05-21