Pearl Pro 2 i-Size
is rated out of
5
by
8
.
1st class comfort and safety up to 4 years old
From approx. 6 months up to 4 years
From 67 to 105 cm
Product description
Comfort and the highest safety standards rolled into one: that's the Pearl Pro2. From 6 months up to 4 years old, this Maxi-Cosi car seat offers an integrated padded cushion and a unique combination of high-density foam with soft padding to keep your little one cocooned.
Installation
Installing your car seat is easier than you think with the Maxi-Cosi Pearl Pro2 i-Size!
First, install the FamilyFix3 base in your car using the ISOFIX connectors. Then fit the Pearl Pro2 i-Size car seat on the base with a simple "click". The base will notify you each time when your baby is correctly installed and you are ready to "go"!
Check the user manual or read our check list for correct ISOFIX installation.
Safety
At Maxi-Cosi we have carried over 50 million babies home from the hospital. For us, your child's safety is Maxi-Cosi's top priority.
Maxi-Cosi Pearl Pro2 i-Size is approved according to the latest European safety standard i-Size for the improved safety performance as part of this compliance, Pearl Pro2 i-Size ensures better head, neck and body protection and, enables up to 105 cm (approx. 4 years) of rearward-facing travel with the base unit, which is recommended as the safer travel position for children.
You will enjoy the peace of mind after installing your car seat as the FamilyFix3 base will provide visual and audible confirmation when the connection is secure.
1st class comfort for your little one up to 4 years old
Maxi-Cosi Pearl Pro2 i-Size has been designed as a long-lasting comfortable car seat. Thanks to its comfort cushion that can be used until the age of 2, you offer the best comfort to your child.
Comfort cushion has two sides to provide the best temperature to your little one. This way, it provides breathability during summer, and soft and warm cover for winter.
When it is time to remove the inlay, we make sure your little one is still as comfortable with the high density padding of the seat.
Our comfy Pearl Pro2 does not compromise on the safety! It is compliant with the latest European safety standard i-Size, meaning it offers an improved safety performance and enables rearward-facing travel up to 4 years old.
The safe and easy ISOFIX installation with the FamilyFix3 base will give you peace of mind, and the chance of wrong installation is minimised with the visual and audible confirmation from the base.
Got a long car ride ahead? The Pearl Pro2 makes sure you're off to the best possible start with the easy in harness, which stays open for you to easily get your little one in and out.
Alongside the safety and ease of use, we bring flexibility! The Pearl Pro2 i-Size car seat offers multiple recline options in both rearward- and forward-facing positions to keep your little one as comfortable as possible either while sitting upright or sleeping peacefully.
In combination with the FamilyFix3, Pearl Pro2 i-Size can be used as a follow-up car seat right after Maxi-Cosi Coral or Pebble Pro i-Size baby car seats.
Removable cover
On the road, snacks or drinks may not always end up where they are supposed to. Or your little one may get car sick. No matter what happens, we are there for you as Maxi-Cosi's car seat cover is machine washable and can easily be removed.
Travel system
The Maxi-Cosi Pearl Pro2 i-Size is compatible with the FamilyFix3 base, which also fits Pebble Pro i-Size baby car seat, Coral baby car seat and Jade safety carrycot.
Designed to complement each other perfectly, these elements can be purchased separately at any time. Using Maxi-Cosi Jade safety carrycot, Coral baby car seat or Pebble Pro i-Size as a baby car seat for your newborn and then switching to the Pearl Pro2 i-Size will offer safe rearward-facing travel from birth right up to approx. 4 years of age.
See it in action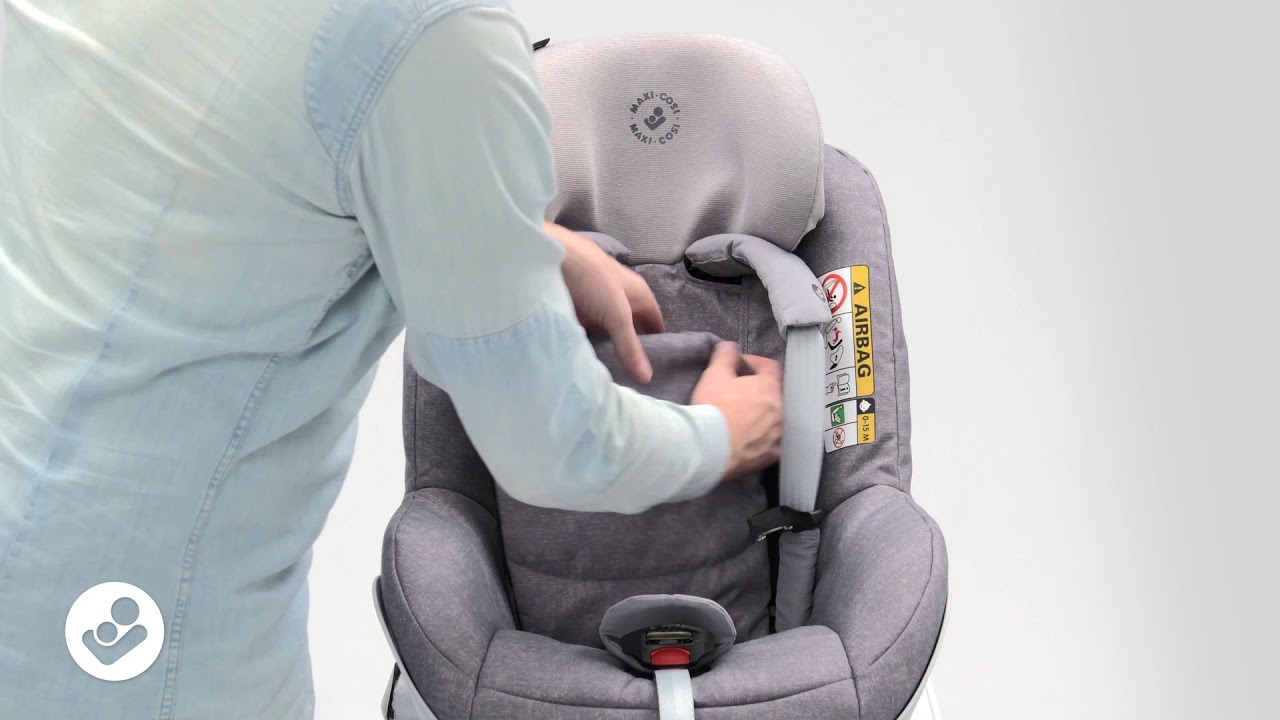 Rated

5

out of

5
by
Beth
from
Brilliant transitioning seat
Perfect chair, the seat is soft and cosy and the three reclining positions is a great addition, we've found this has been the perfect transitioning seat from from our babies carry seat, he's much happier now he's got that bit of extra room and he enjoys being able to sit up and see out the window better. It's easy to install, it doesn't take up as much room as we thought it would, we already had the three way isofix base so this seat slotted on exactly the same.
Date published: 2021-02-11
Rated

5

out of

5
by
Natzedd
from
Brilliant Car Seat
We started using this car seat a few weeks ago, and as expected with Maxi Cosi I am not disappointed. The aesthetics of the seats itself are great, ours is all black and it's very sleek. The harness is easy to use and feels safe and secure. We are currently using it in the rear facing position as my little boy is 1 year old, and the recline function is great for when he falls asleep. It fits into the isofix base so easily I did it with one hand. My only downside is that it can be difficult to manoeuvre my son into the seat, but that is party due to the design of the rear of my car (Audi A5 sport back) and partly due to how high up the car seat is on the base, coupled with it facing the seat back which doesn't leave much room. Once he is forward facing this wouldn't be an issue. Overall this car seat feels very safe and secure, as well as the fact that it's a good design.
Date published: 2020-07-22
Rated

4

out of

5
by
Ceh7
from
Brilliant Car Seat
The car seat looks very smart. Can be rear or front facing when baby is over 15months. My boy looks so comfy in the car seat, the headrest stops his head from 'flopping' when sleeping. The straps are adjustable without having to press any extra buttons. Can adjust the recline of the seat. Only downside is that it's not a 360 turn, can be a bit awkward putting baby in.
Date published: 2020-07-18
Rated

5

out of

5
by
Anonymous
from
Brilliant product!
Iv been using the car seat for around a month now and I'm very happy with the overall product. No expense has been spared. The Whole Pearl Pro ISO system is just brilliant, very durable, comfortable and supporting in the correct places! The base was so easy to install and warns me by beeping if anything is not correctly fitted. The harness is easy to use and not too fiddly. The seat has a comfort insert which can be removed and washed. the head rest is built in and keep the babies neck straight when they fall asleep which is important. The seat is easy to clip in and out, I don't tend to do this but in some situations it may be necessary and with it being easy to clip back in it makes life easier! the material and stitching is all of high quality and I'm yet to find a complaint, Baby seems quite happy with her new seat and looks comfortable and not flopping around in the car. I'm very impressed with the base warning system, puts your mind at rest that you fitted everything correctly. I would recommend this care seat system its brilliant.
Date published: 2020-07-25
Rated

3

out of

5
by
John G
from
Poor belt fastener, not always easy to release the tension in the straps
Straps are poor, best fastening component unreliable and so not always easy to remove the tension from the straps. The user manual is a waste of time
Date published: 2021-04-28
Rated

5

out of

5
by
Boycheva
from
Love it !
Very nice colour , design and quality! Very happy with the purchase i can't find anything which i don't like on the car seat !
Date published: 2021-03-08
Rated

5

out of

5
by
Alan
from
Pearl pro 2
Easy to fix to the base and can you used forward and rear facing Looks comfortable too
Date published: 2021-04-27
Rated

5

out of

5
by
Anonymous
from
Well Made
Such a well made seat, our little baby is now a little girl in her big seat.
Date published: 2021-03-15