Why choose a car seat with built-in airbags? 
Car airbags have made driving (and crashing) much safer over the last couple of decades. That's why we developed our award-winning Air Safety Technology®, a miniature airbag system to protect your child in case of a crash. Unique and innovative, it provides your child with the greatest protection.
Airbags to keep your child safe
Our car seats with Air Safety Technology® have two specially designed airbags built into the shoulder pads. These automatically inflate if there is a collision to softly cushion the head. This reduces the forces acting on the neck and helps to prevent serious injury. 
Air Safety Technology

®

for frontal collisions
70% of accidents are frontal collisions. Children travelling forward-facing can be thrown forwards in a head-on collision. This puts stress on the head and neck, which can lead to serious injury. Your child's bones and muscles get stronger as they grow, but they will not be fully developed until they are at least around four years old. If your toddler is travelling facing forwards, Air Safety Technology® can give you confidence that the head will be cushioned if there is a collision. 
How does Air Safety Technology® work?
Air Safety Technology® is specifically designed to protect your child if they are travelling forward-facing and there is a head-on crash. The airbags reduce the impact forces around your little one's head by immediately inflating in case of a crash and safely cushioning your child.  
Our car seat with Air Safety Technology® have a CO2 cartridge that is integrated into the back of the seat. If there is a collision, the two airbags in the shoulder pads will automatically inflate. These bags deflate again a second later for your reassurance. 
Did you know?
Car airbags are designed and positioned to protect adult heads, not those of children. With a Maxi-Cosi car seat with Air Safety Technology®, your child travels with airbag protection in just the right place.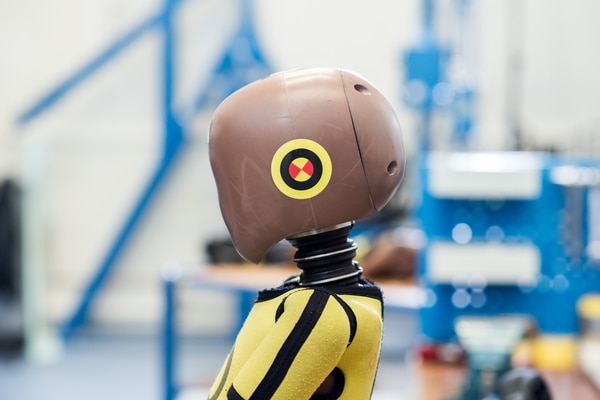 Innovating solutions for the best

protection
Air Safety Technology® was inspired by the increased use of airbags to protect individuals, for example, airbags integrated into motorcycle or horse rider jackets. Its creation is the result of many years of developing and testing the idea with French mobile airbag experts Helite. 
The safety of your child is always our top priority. That's why we've developed a choice of new technologies to minimise the risk of injury to your child when they travel in the car. Find out more about why our car seat technologies are the best.