Which car seat should I buy? 
When you're thinking about which car seat to buy, you'll be faced with what seems like a bewildering choice. Whether you're buying for a new-born, toddler, or older child, our guide explains what to look out for to help you to decide.
How to choose a car seat: is it the right size?
Your child must travel in a car seat that is the appropriate size for them. If they don't, they may not be safe and you will be breaking the law. You can choose the right car seat using your child's height (i-Size) or weight (R44). 
How to choose a car seat: which is the right car seat for my car?
Once you've found a car seat that is the right size for your child, you need to check if it will fit in your car. If your car does not have ISOFIX points, you'll need to select a car seat that is held in place using your car's seat belt system. If your car has ISOFIX points, you can select any car seat with either an ISOFIX connection or opt for a seat that uses your car's seat belt.  
 
Both options are safe as long as they are installed correctly.  

Both offer parents benefits and potential downsides.   
Read our article on ISOFIX vs seat belt to decide which is right for you.  
If you're not sure which car seat is suitable for use in your car, you can use our online tool.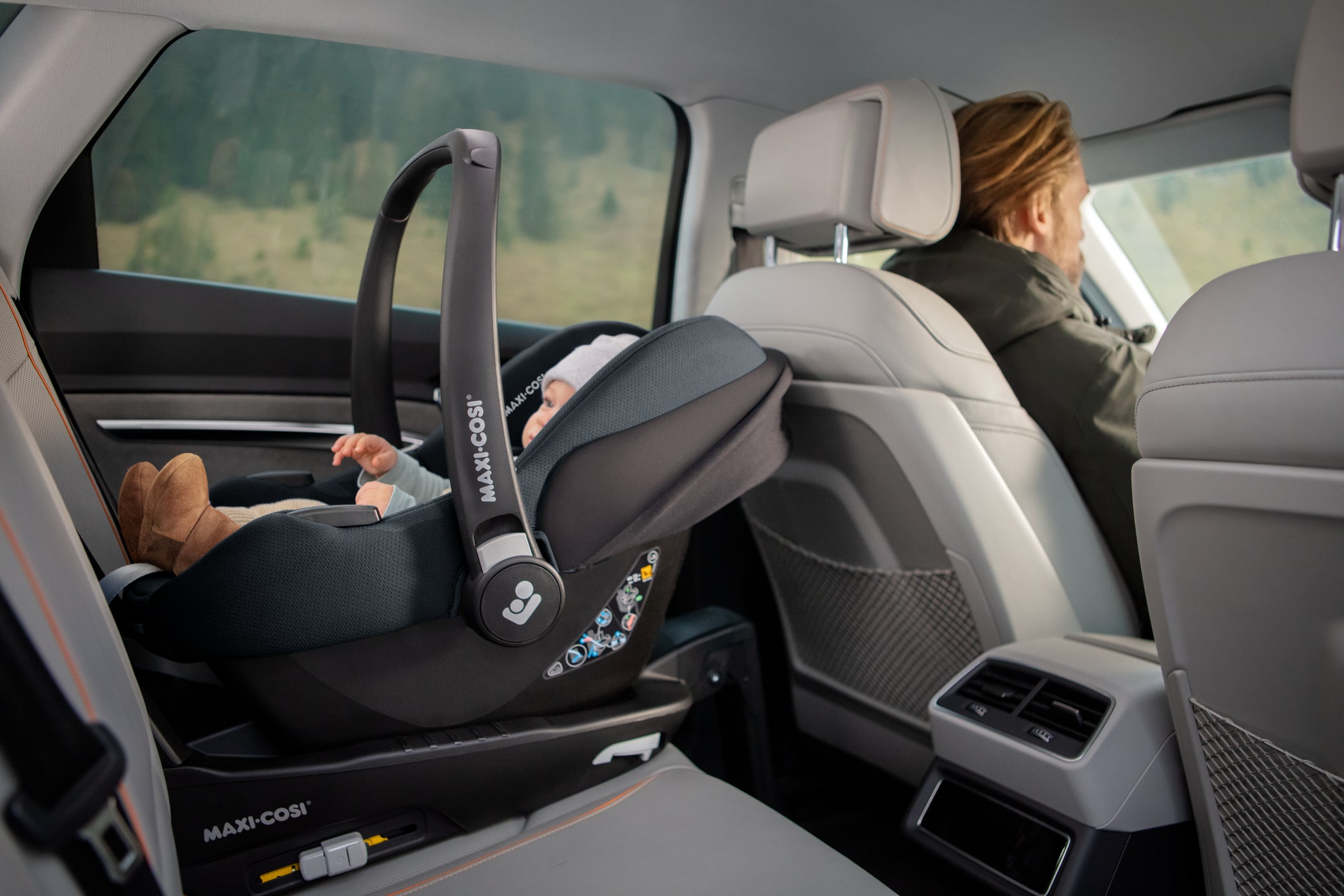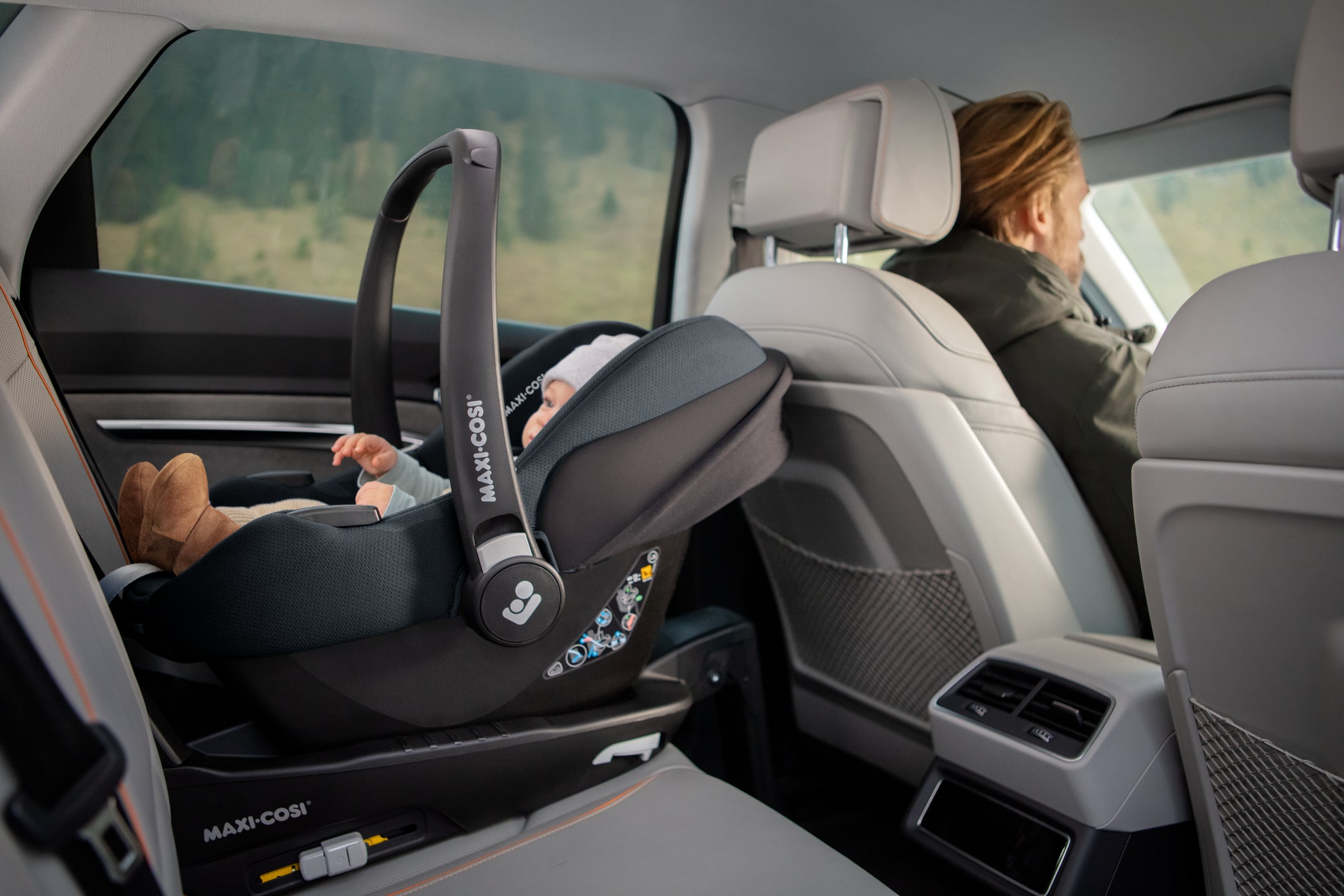 Car seat safety tips: do I need a car seat with a five-point harness?
Tests show that it's safer for babies and toddlers to travel in a car seat with a five-point harness.   
If there is a crash: 
The harness will hold your child more securely in place. 

The harness restrains your child at the shoulders and hips, which are the most rigid parts of the body. This protects soft parts, like the abdomen, reducing the risk of serious injury. 

A five-point harness is simple to fit accurately for optimum safety. Maxi-Cosi's innovative Easy-in strap and hook system makes buckling-up easy and quick, this feature is not standard on all our car seat. 
For more details on why a five-point harness is better, read our guide.  
Car seat safety tips: Should my child travel rear- or forward-facing?
Children travelling forward-facing can be thrown forwards in a head-on collision. This puts stress on the head and neck, which can lead to serious injury.  

If your child is travelling rear-facing, the car seat spreads the forces across the whole back, protecting the delicate head and neck. 

70% of accidents are frontal collisions, so it's safest for children to travel rear-facing until their muscles and bones have properly developed. 

All children under 9 kg in weight must travel facing the rear if you use an ECE R44 car seat.  

If you have an i-Size car seat, your baby must travel facing the rear until they are at least 15 months old.  

Experts recommend that your child should travel facing the rear for as long as possible, up to the age of around four years old.  
Find out more about why rear-facing travel is safest.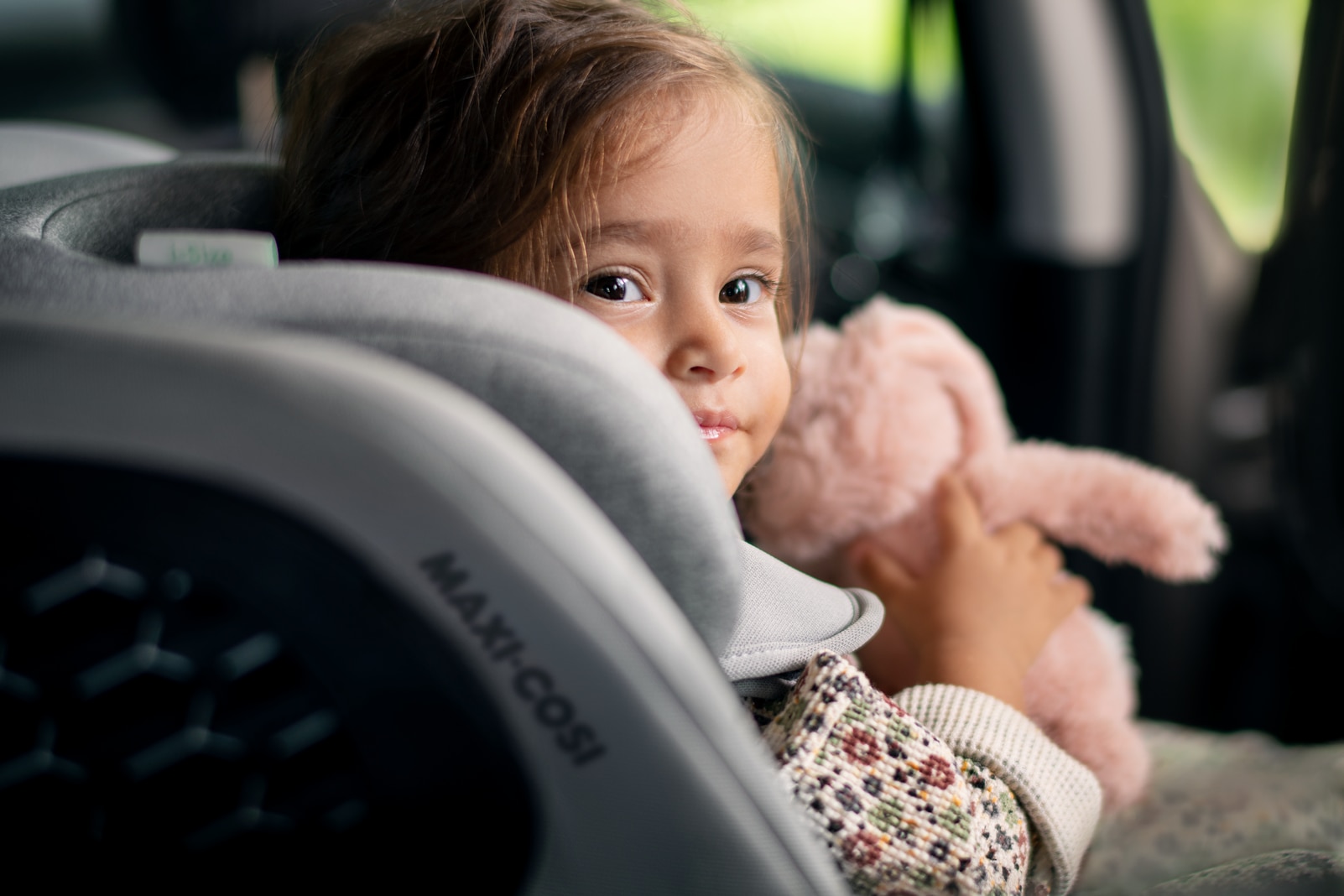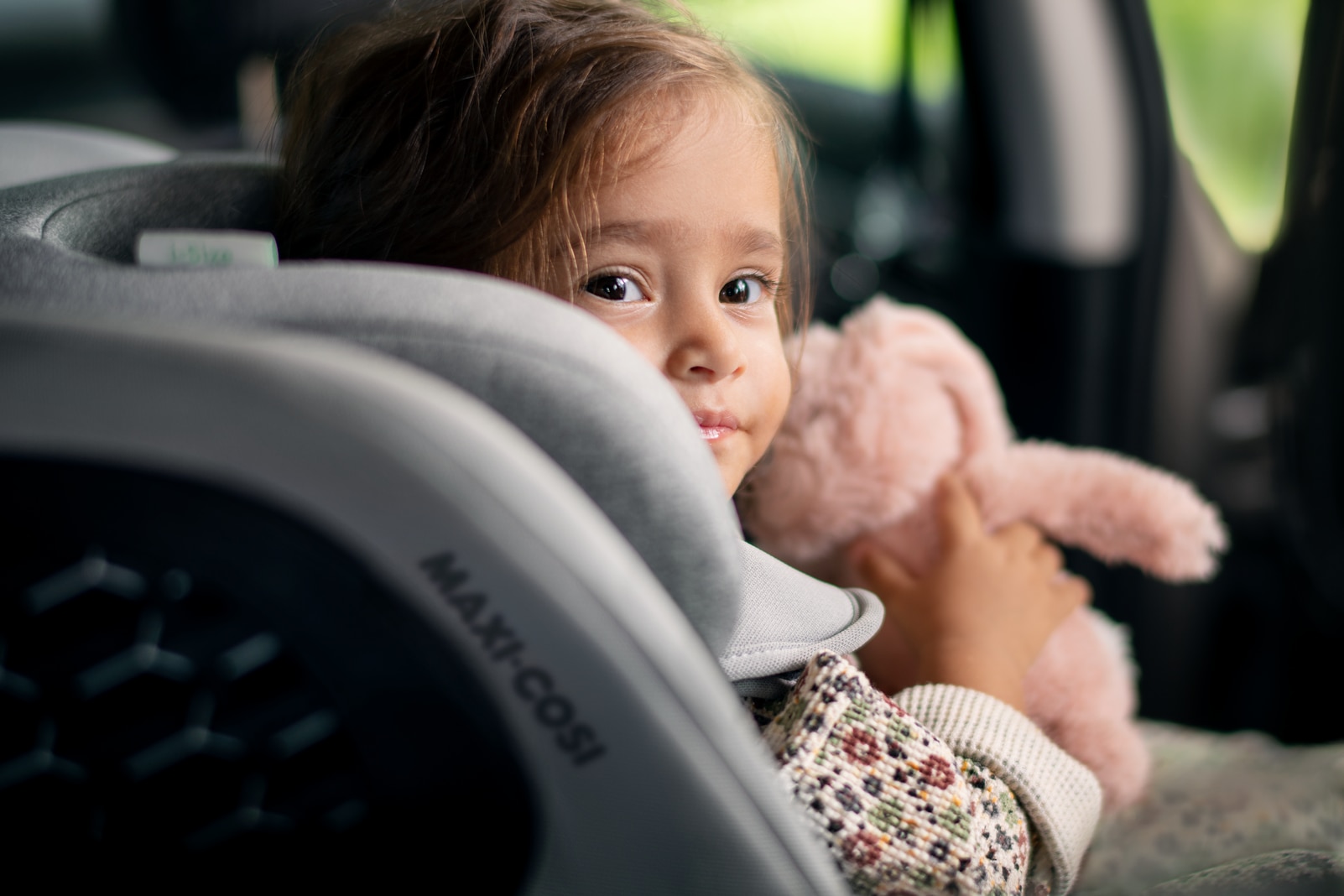 Is

i

-Size the best choice?
i-Size car seats are considered to be the safest, with improved head and neck protection compared to car seats that meet the basic ECE R44/04 standard.  
That's because: 
Side-impact crash test results are a standard and assessed as part of the i-Size. 

For i-Size safety tests more advanced Q-series crash test dummies are used, which have more sensors than the dummies used for the R44 test (P-series).  

Your baby must travel in the very safe rear-facing position up to the minimum recommended age of 15 months. 

Some i-Size car seats can be used rear-facing until the child is 105cm tall, which is around four years old. 

You have to use ISOFIX, which attaches the car seat directly to your car's chassis, with an i-Size car seat. ISOFIX car seats are more likely to be correctly fitted in your vehicle.  
Find out more about why you should choose an i-Size car seat here.  
Remember: Some R44/04 car seats, like the Maxi-Cosi Titan Pro, use innovative technology to exceed basic safety standards and give parents even more peace of mind.