Titan Pro
is rated out of
5
by
10
.
Designed to grow as they do
From approx. 9 months up to 12 years
From 0 to 150 cm
9 - 36 kg
Product description
An ever-growing, developing and maturing child quickly grows out of things. With the Maxi-Cosi Titan Pro GrowSafe headrest, you know exactly when it's safe to move up to the next age level - from approx. 9 months old all the way to 12 years old.
Titan Pro is first used with a comfortable toddler inlay and a 5-point safety harness to fasten the child, before becoming a booster that uses the regular 3-point car seatbelt. The open seat is designed to accomodate your growing child, while the enhanced G-CELL and AirProtect® safety technology keep them safe along the way. Titan Pro also provides supreme comfort for your developing children with its cooling bamboo fabrics and cosy seat cushion and padding that help keep them relaxed for the entire ride.
See it in action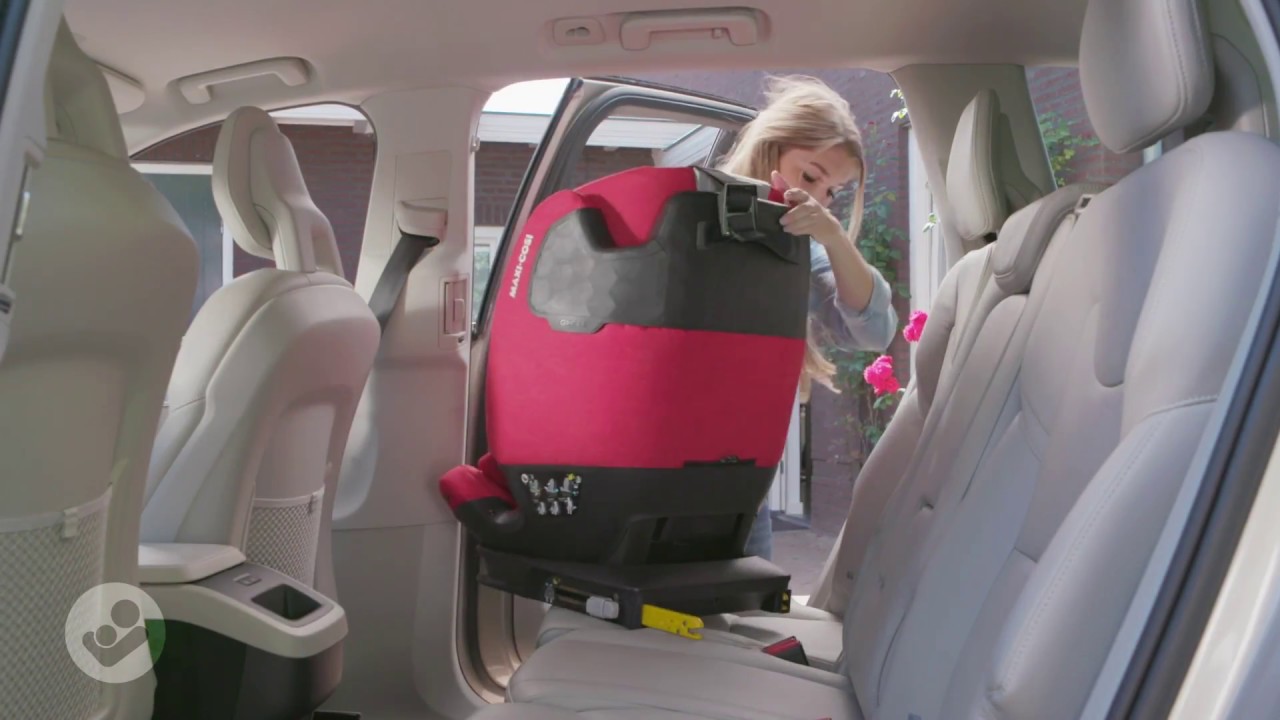 Rated

5

out of

5
by
Bean29
from
A safe seat that will last!!
After using car seats for 15 years (mum of 7) I've always picked maxi cosi, for safety, fit, style and ease of use! I have brought two of these in the last 6 months for my 3 and 2 year old and we love them! Looking at getting a third for our disabled 5 year old as he is Houdini and needs both a harness and seatbelt to keep him in, I use this seat for him when the younger ones are not in the car and he looks so much more secure we are going to get him his own one! My only complaint is the buckle pad which goes through the middle of the child's leg just comes out so I've stopped putting them back in! Brilliant for all ages!!
Date published: 2019-10-24
Rated

5

out of

5
by
nansworld50
from
Love the appearance and colour.
When I got the seat from the box and packing loved the colour and how comfy the seat looked. Delightful Poppy was happy to give it a road test in the house. Seat fitted in with ease and Poppy strapped in ready for a proper road test to her Princess and Prince ball. Having the cup holder attached to the seat is a bonus as normally hunting for the bottle with screaming child but on this trip Poppy was happy being able to do it herself and happy chatting throughout the journey. Return journey Was silent as Poppy had fallen asleep looking so comfy with the padded straps and reclining.
Date published: 2019-12-08
Rated

4

out of

5
by
Mrs T
from
Great seat
We bought this a few months ago as we needed the isofix base for our new baby. So we decided to upgrade our toddler into a seat which would last until 12 years of age. We chose this seat as we've used maxi cosi in the past and read positive but limited reviews about the chair and also wanted one with a 5 point harness as our toddler wasn't ready to move to a seatbelt. It's a great seat and the only reason I'm giving 4 stars is that the harness is quite tricky to do up, the clasp could be made a little more bulky like the pearl car seat. The buckle padding has also come out and won't reattach to the seat which is annoying after spending so much on the seat. Other than that it's a great seat.
Date published: 2019-08-07
Rated

4

out of

5
by
RMS90
from
Pricey but good
We've used this car seat for about a year now. The crotch buckle padding is useless and come straight out when our toddler gets out, so that's not been used since week 1. The comfort is great and there is plenty of width for my toddler so he is kept cool and upright.
Date published: 2019-09-30
Rated

5

out of

5
by
Kendall123
from
Excellent
This seat is fabulous, it's comfy, it's roomy and it fits in my car so easily. The design is so expensive looking and my little one looked very comfy in this. Im very happy! And definitely recommend this product for anyone wishing to buy! The cup holder is a fab little extra too for those journeys where drinks are needed. It's not a bulky type of chair and there is so many adjustments. When you pull to tighten the straps it's not Alot of force needed like others I have used before and the faster strap tucks away neatly near the legs. Thank you!
Date published: 2019-11-22
Rated

4

out of

5
by
Twinmama
from
Great seat. Tricky buckle
Having had a lot of car seats I've been really impressed with this one so far. It has great side protection but isn't so bulky it stops you having another seat next to it. I love that it will grow with my child. He sides are not so far infringement that it is difficult to get a child in and out which I've had in the past. It makes this really easy. The buckle is a little tricky. I prefer the one on the pearl and axiss but it wouldn't put me off as overall it's really good and I'm very happy with it.
Date published: 2019-11-22
Rated

3

out of

5
by
Ian
from
No good for a 5 year olds let alone 12 years
We've had this seat for just over a year now as an upgrade for our 4 year old (now 5). Terrible claim that this is suitable for up to 12 years as a full booster. The headrest at its highest point is already too low for my daughter who is by no means tall for her age. Lovely seat for under 4s I'm sure but really bad investment beyond that.
Date published: 2020-07-10
Rated

4

out of

5
by
KDowner
from
Good seat
I've been using this for a few weeks now and it's definitely a better seat than some I've used before. It feels very sturdy and safe to use. It's easy to install in the car. As our girl is tall for a 4 year old, I don't think this will last until her 12th birthday
Date published: 2019-11-30