How a five-point safety harness keeps your child safe
You've probably noticed that some baby and toddler car seats have a built-in 5-point harness while others don't. Below, we explain the three major ways that a 5-point safety harness has been proven to be safer than using a car seat with a shield or 3-point harness.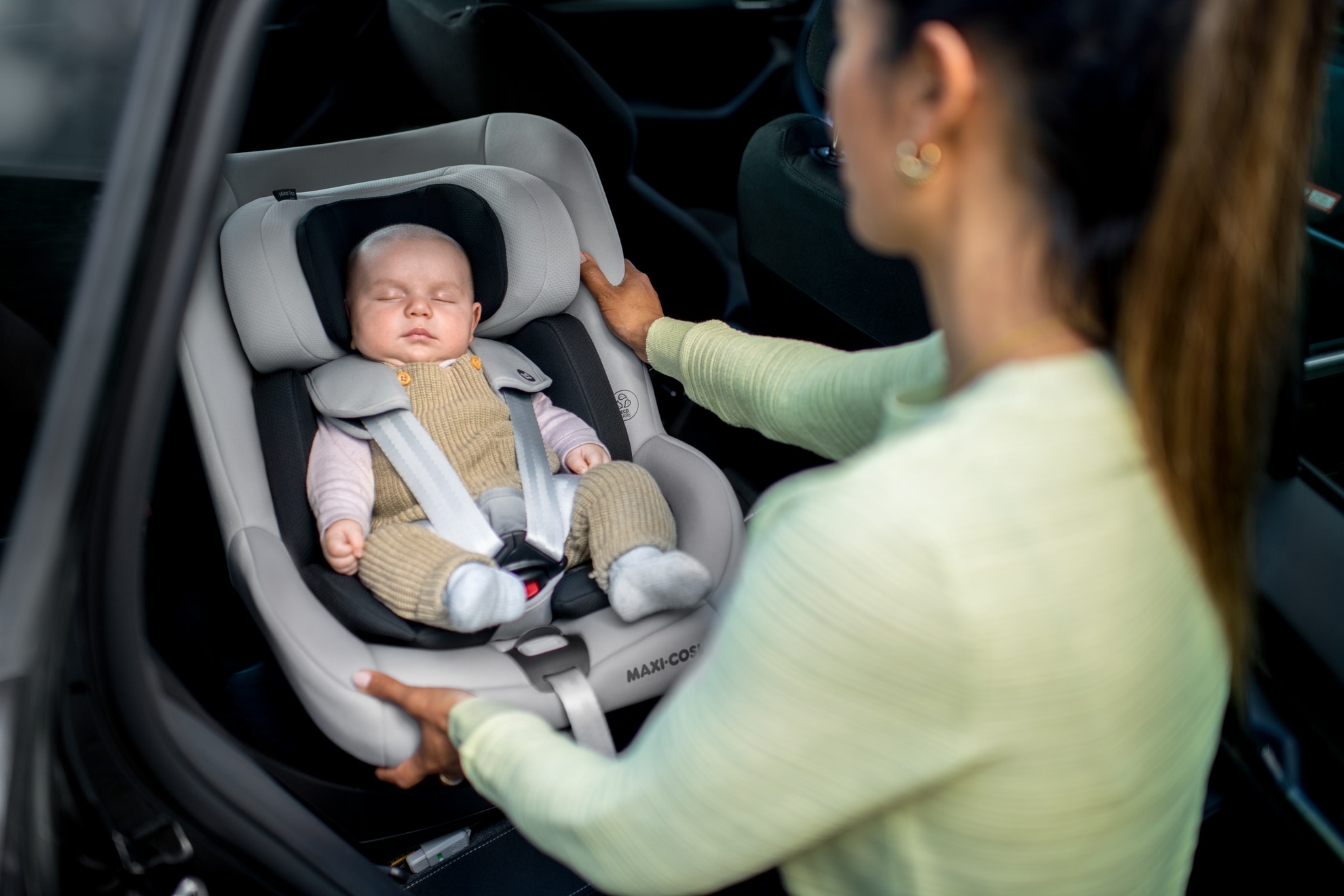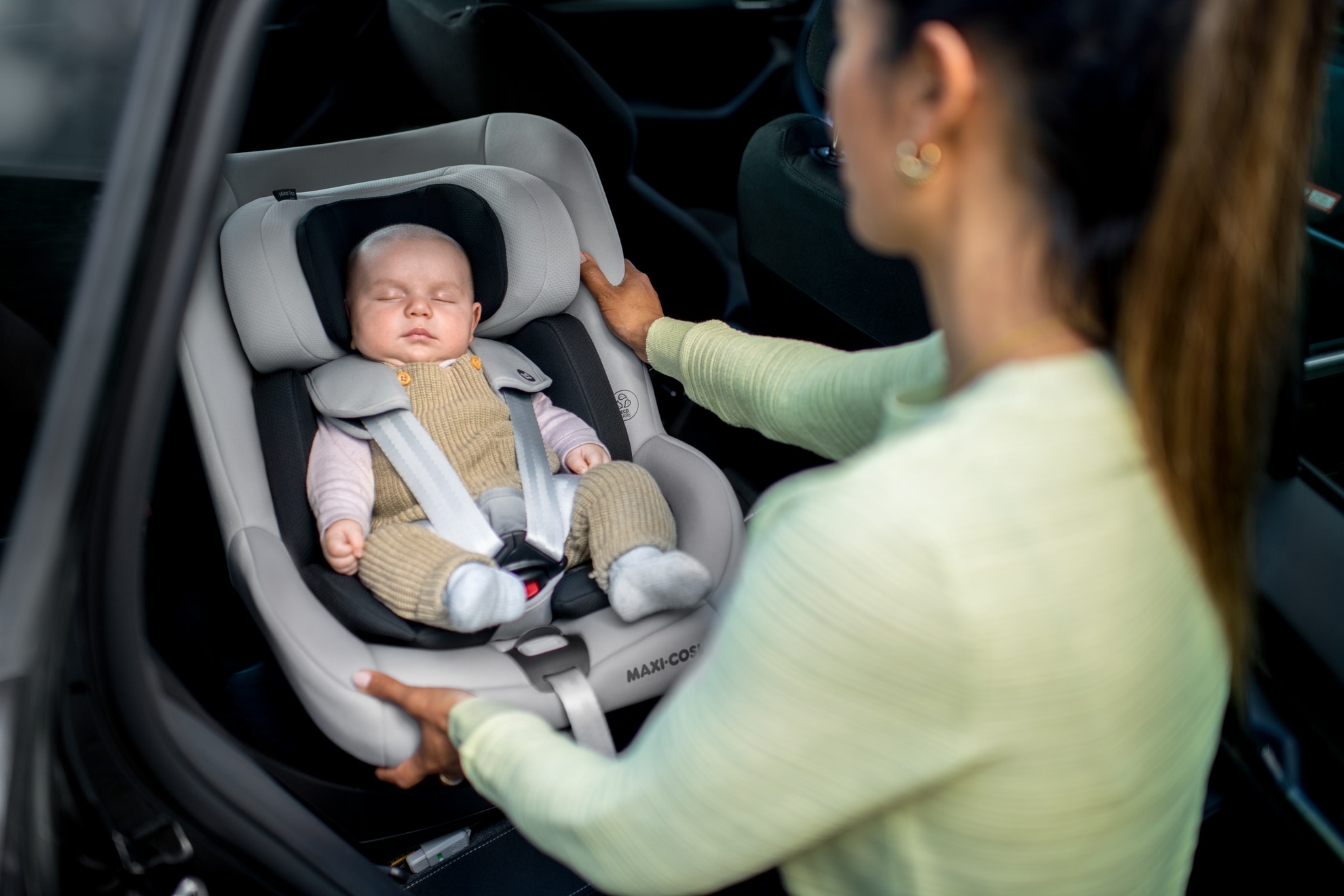 1) Restraining your child in the best places for optimum safety in a crash 
A 5-point harness has five attachment points designed to restrain your child at the shoulders and hips, which are the most rigid parts of their body. If there is a crash, the car seat harness transfers the forces of the crash to these rigid points of the body and into the seat. As a result, tests show that the soft parts of the body, such as the abdomen, are protected from the impact.   
Using a 5-point harness vs 3-point harness or shield system 
The soft parts of your child's body may not withstand the forces of a crash in the same way as rigid parts do. When your child is restrained at the lower abdomen, for example by a 3-point harness or shield, he or she can fold over the belt or restraint. This means that the belt or restraint can intrude into the abdomen area resulting in significant injury.  
Informed by research for your peace of mind 
Certified crash test dummies allow us to analyze the forces on the rigid parts of the body in different crash scenarios. The maximum forces that these body areas can withstand have also been established. All our car seats have been designed and tested to ensure the forces on each part of the body remain within the safe limits.  
All our car seats for babies and toddler up to approximately four years old have a 5-point harness. 
2) Holding your child securely to keep your child in the safest position
Although crash tests are designed to simulate real accidents as accurately as possible, accidents are often more complex than crash tests. For example, in some accidents a car will roll over. If this happens, your child could fall out of their car seat by either coming out of the side, under, or over the restraint.  
Using a 5-point harness makes sure that smaller children are held in the car seat whatever happens. This keeps your child in the safest position within the protective seat shell.  
Take a look at our choice of very secure car seats with a 5-point harness. 
Exceeding basic safety standards 
Standard crash tests do not test car seat safety in more complex collisions, such as a roll over scenario. Just because a car seat has an approval certificate it does not guarantee safety in every type of collision. For example, crash tests by UTAC (the independent testing organization for the automobile industry) have shown that in a collision where the car experiences two full roll-overs, the dummy was ejected from a car seat with a shield system. You can learn more by watching the video about car seat roll over test for shield system or the video about car seat roll over test for 5-point harness.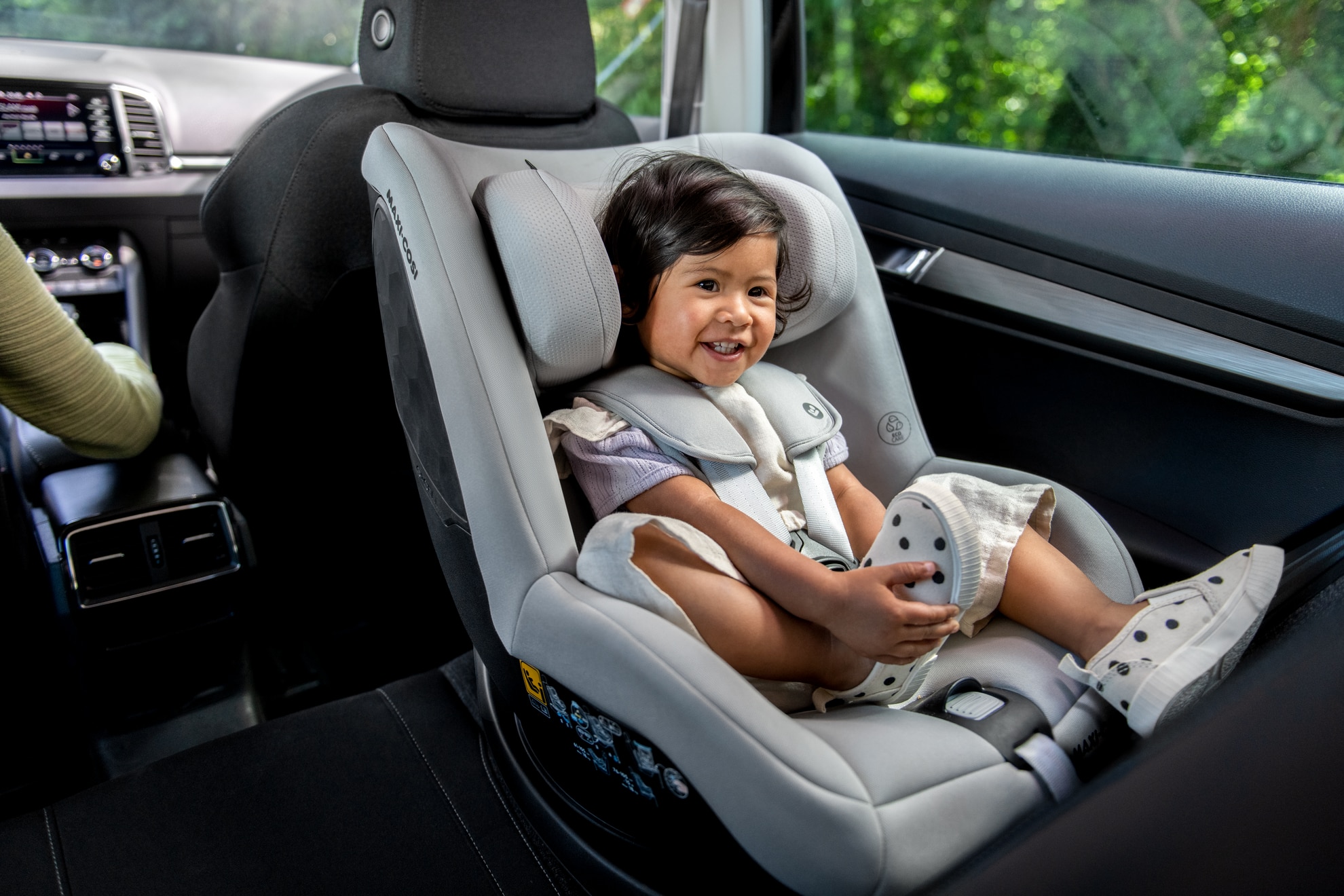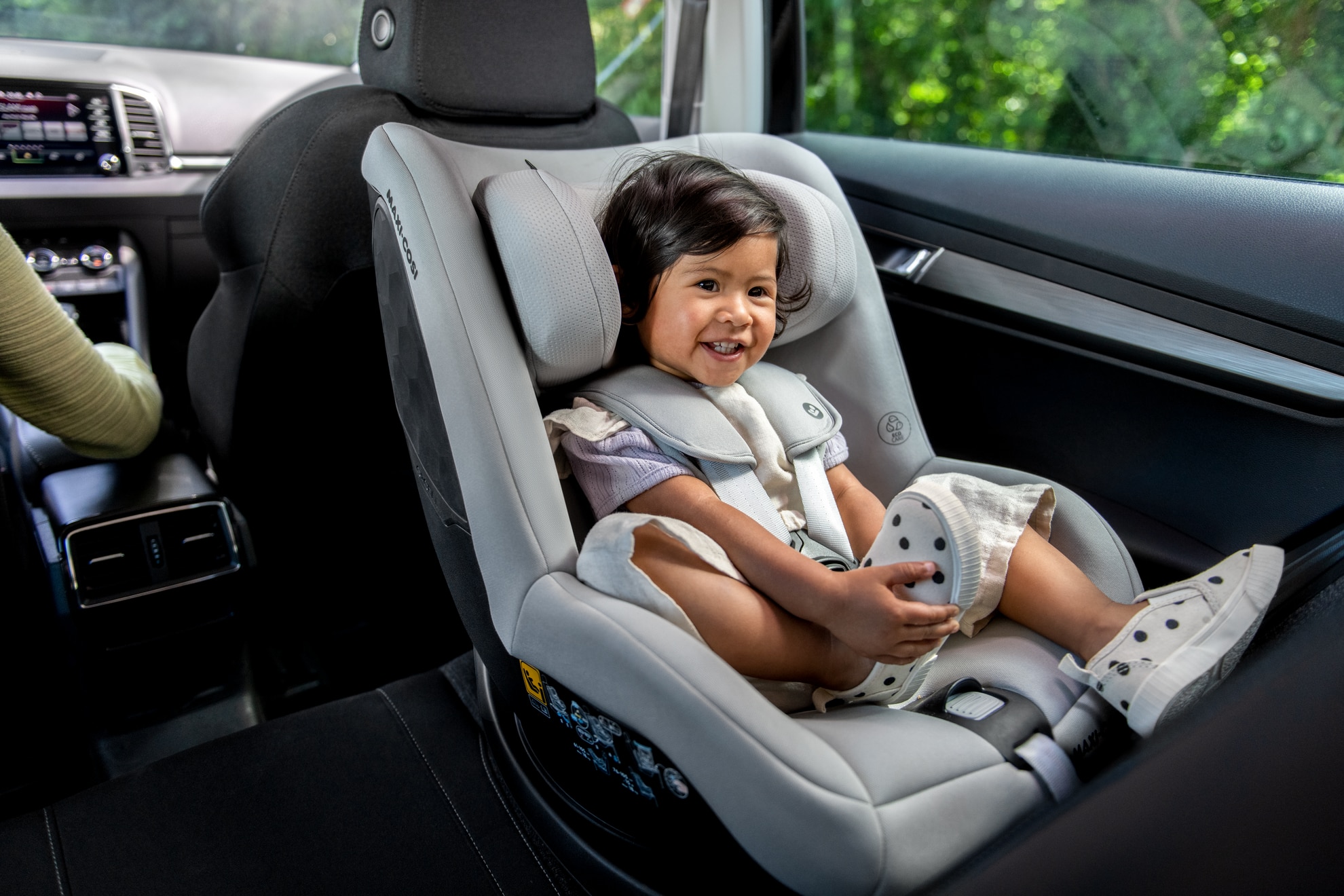 3) A 5-point harness adapts to fit your child's growing body for maximum protection
We all know that children grow quickly. The straps in your car seat must be positioned correctly to ensure that the forces of an accident are transferred to the car seat shell and the rigid shoulder bones of your child. With a 5-point harness it is easy to adjust to different height positions for peace of mind your child is as safe as possible.   
Our innovative Easy-in strap and hook system makes it quick and simple to be certain the harness is fitted perfectly on every journey. Browse our car seats with this time-saving feature.
Is there a 5-point harness weight limit?
We believe that using a 5-point harness is the safest way for babies and toddlers to travel. That's why all our forward-facing and rearward-facing car seats for children up to four years old have this type of car harness for children. However, as your child gets older you'll need to switch to a car seat that uses your car's 3-point seat belt system. That's because a 5-point harness is designed for children up to 18 kg.   
We innovate and test our products to make sure they always offer parents and children the highest levels of safety, comfort and convenience. Find out more about why our technology is the best for you and your child.