(Long) car journeys with your baby: tips for safe and comfortable travel with your new-born baby
Your friends and family can't wait to meet your new-born baby. If they don't live nearby, planning ahead will ensure long-distance car travel with a baby is safe, comfortable and as relaxing as possible. From "how long can a baby be in a car seat?" to baby toys for car travel, read our tips and advice!  
How long can a baby be in a car seat?
Lots of parents want to know "how long can babies stay in car seats?" The general advice is that your baby should sit/sleep in their car seat for no more than two hours at a time. That's because the lie-flat position is considered the best for their health and, in a baby car seat, their position is not completely lie-flat. This won't prevent you from taking a longer road trip together as you will need to plan regular stops to feed and change your baby anyway.  
Bring a large blanket with you so your baby can have a good stretch on it when you stop for a break.  
Our safety carrycot Jade allows you to travel lie-flat safely; have a look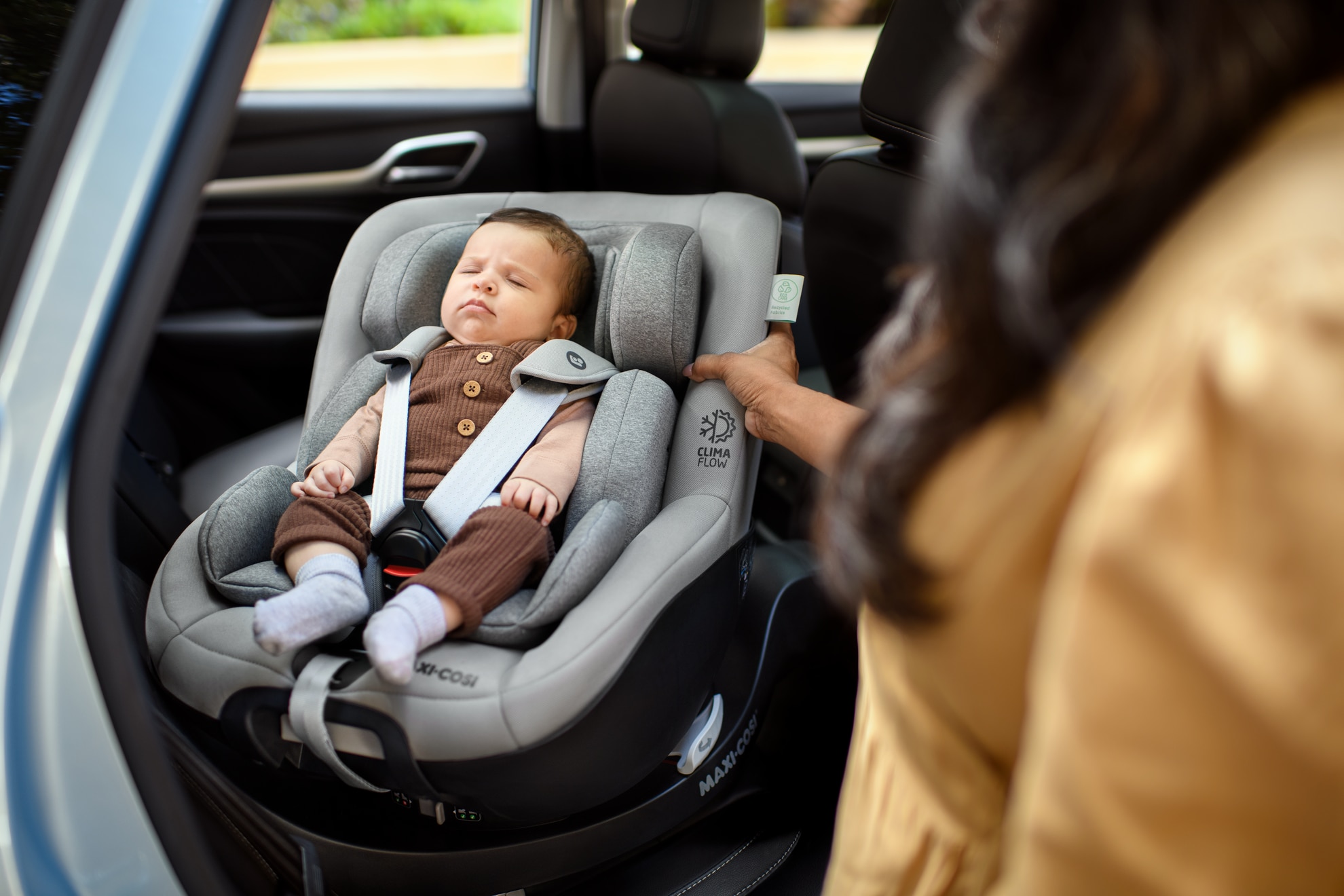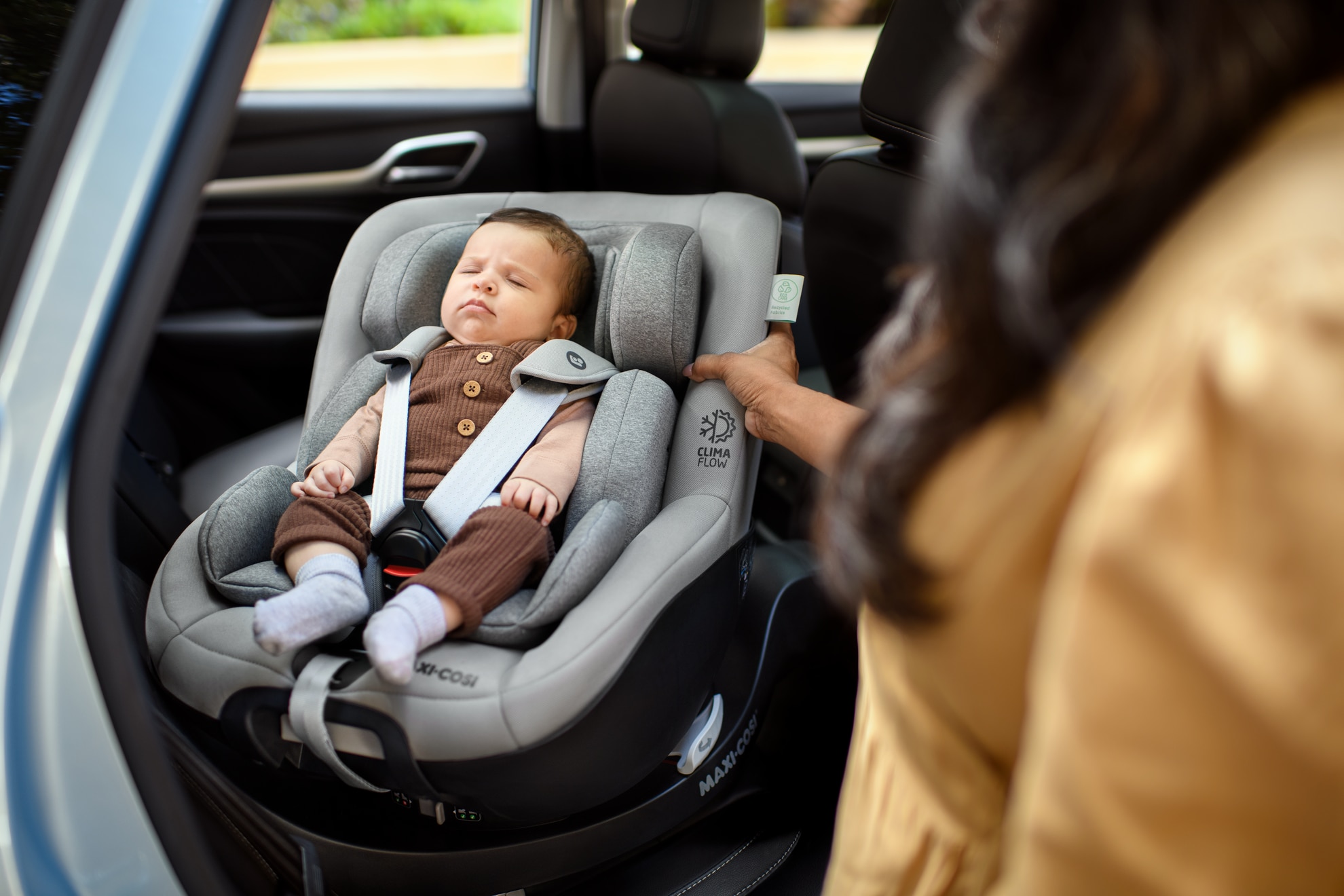 How soon can a new-born travel long distances by car?
For a new-born baby, it is advised to limit car journeys to 30 minutes at a time.  
Keeping your baby comfortable
Take these steps to help your baby stay comfortable during the journey. 
A new-born car seat insert will cocoon your baby to keep them safe and comfy.

Use window shades or a car seat canopy to create a darker atmosphere to encourage your baby to nap. 

If your baby enjoys listening to nursery rhymes, make sure you bring them along to listen to in the car. 

If your baby has a favourite toy or blanket, make sure this is packed and close to hand. 

Use a blanket to keep your baby warm and comfortable. If the temperature in the car increases, you'll be able to remove the blanket without disturbing your baby, as you would with a jacket. 

Keep everything you need, including a change mat, up together in a handy nursery bag so you can easily grab essentials. 

Bring at least one change of clothes to make cleaning up after spillages easy. You could also invest in a spare car seat cover too. 
Baby toys for car travel
Brightly coloured pictures can be fixed to the car seat that your baby will be facing to keep them entertained. Or look for baby toys that can be attached to the car seat that have textures and sounds to keep them busy.    
Car seat safety
Did you know that nearly 80% of parents install their car seat incorrectly? Before you set off, double-check to make sure the car seat is fitted the right way. For more help, read our safety tips.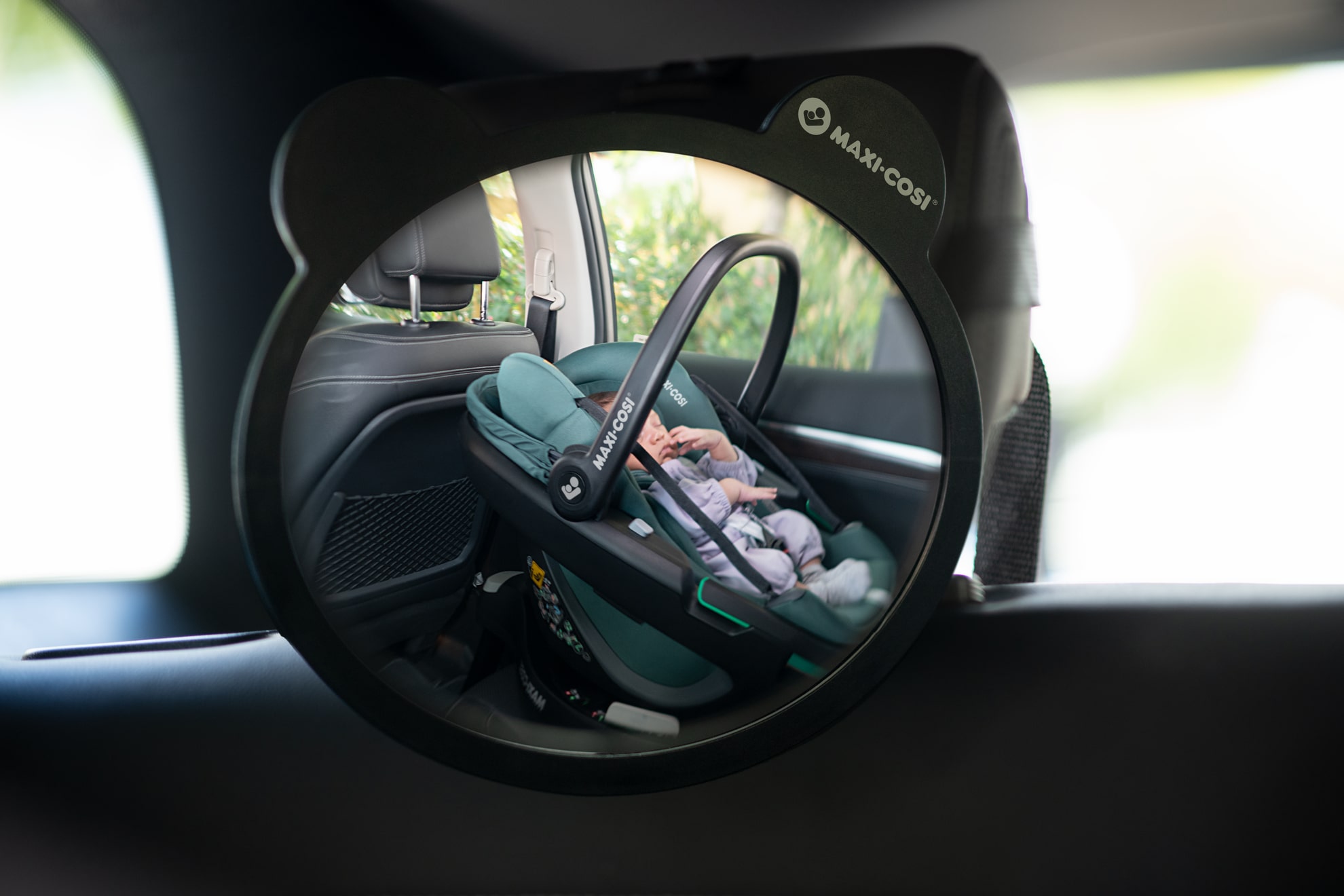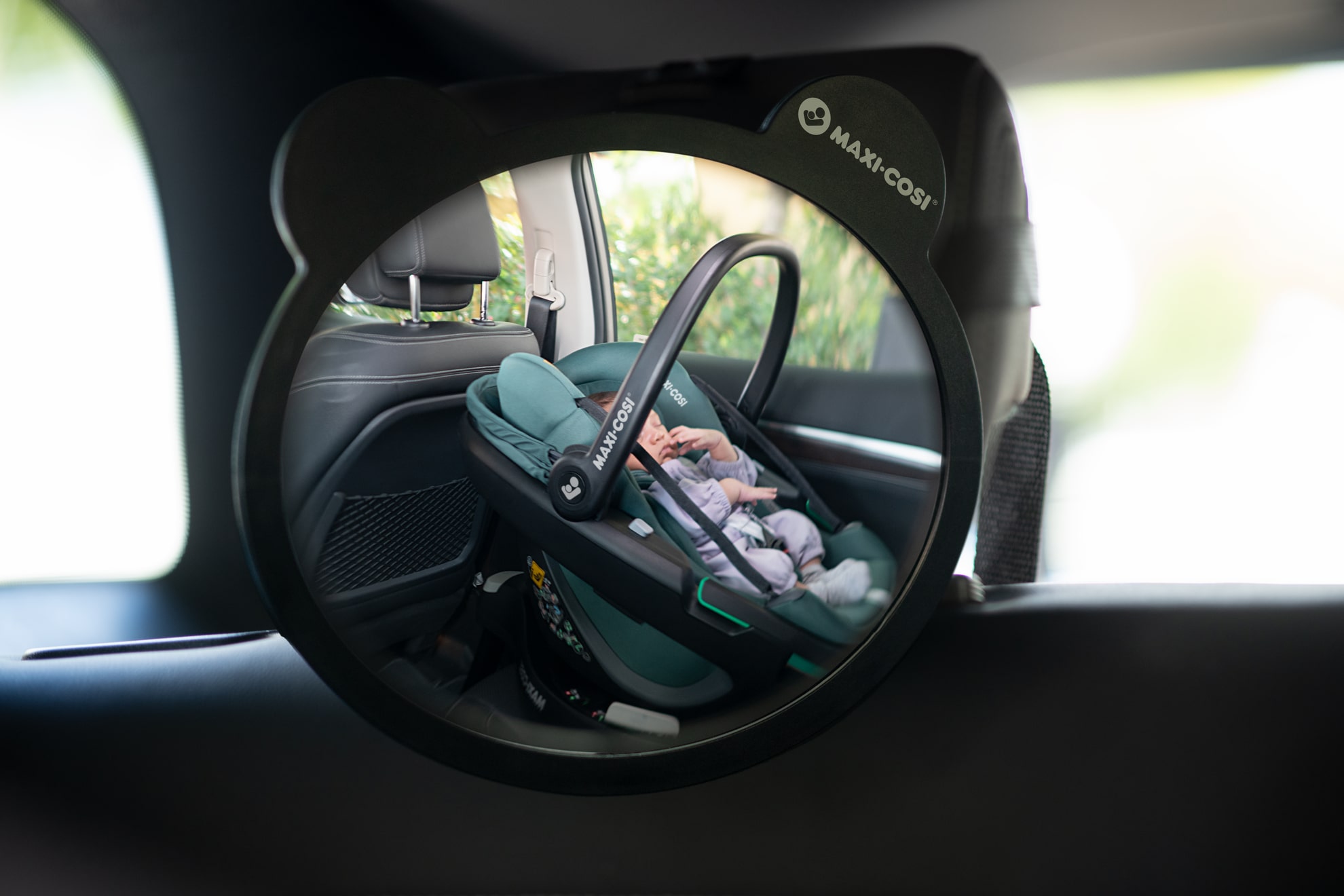 What is the best time to travel?
Many parents prefer to travel at times when their baby would normally sleep, hoping they will nod off in the car. For example, you could plan to leave right after bath time to increase your chances of covering more miles with your baby napping. Make sure you check out your route before you travel so you can identify good places to stop if you need to feed your baby. It's also wise to avoid busy times to reduce the chance of you getting stuck in a traffic jam.  
If you're taking a long car journey with a toddler, you'll also need to plan ahead to keep them entertained.  

For more top tips on travelling with your baby, read our guide to flying with a baby.