Urban Comfort pushchairs: flexibility for smooth strolls everywhere!
The perfect pushchair for you is one that matches your lifestyle. And sometimes your lifestyle can be very flexible, just like you as a parent (or a soon to be) are. You want to enjoy both shopping sprees in the city and long strolls in the park and you need a comfortable newborn pushchair that can handle both! What you need is a comfort pushchair that can handle different types of pavements due to the suspension in its wheels, gives optimum comfort for your baby due to padded seats and is always easy to fold and put away. Every Maxi-Cosi Urban Comfort pushchair has its own great features, see them all below and find your perfect match!
Maxi-Cosi Adorra Luxe - Next-level luxury
Our Maxi-Cosi Adorra Luxe pushchair is a special edition and comes as part of a complete travel package, comprising a Luxe car seat, Luxe carrycot and Luxe footmuff, all in matching fabrics with premium finishes. With its chrome chassis, luxurious embroidery, soft twill fabrics and deluxe vegan leather, the Adorra Luxe feels as good as it looks. For next-level luxury and travel in style.
At Maxi-Cosi your little one's comfort is our highest priority. That's why, as a manufacturer, we redesigned our most-wanted pushchair, providing even more comfort. Add our matching Maxi-Cosi Oria Luxe carrycot and/or our Maxi-Cosi Pebble 360 Luxe baby car seat, with a simple click onto the pushchair frame.
In addition, our Adorra Luxe pushchair has an ultra-large pram hood that offers extra protection, with a peek-a-boo window that allows you to always keep an eye on them.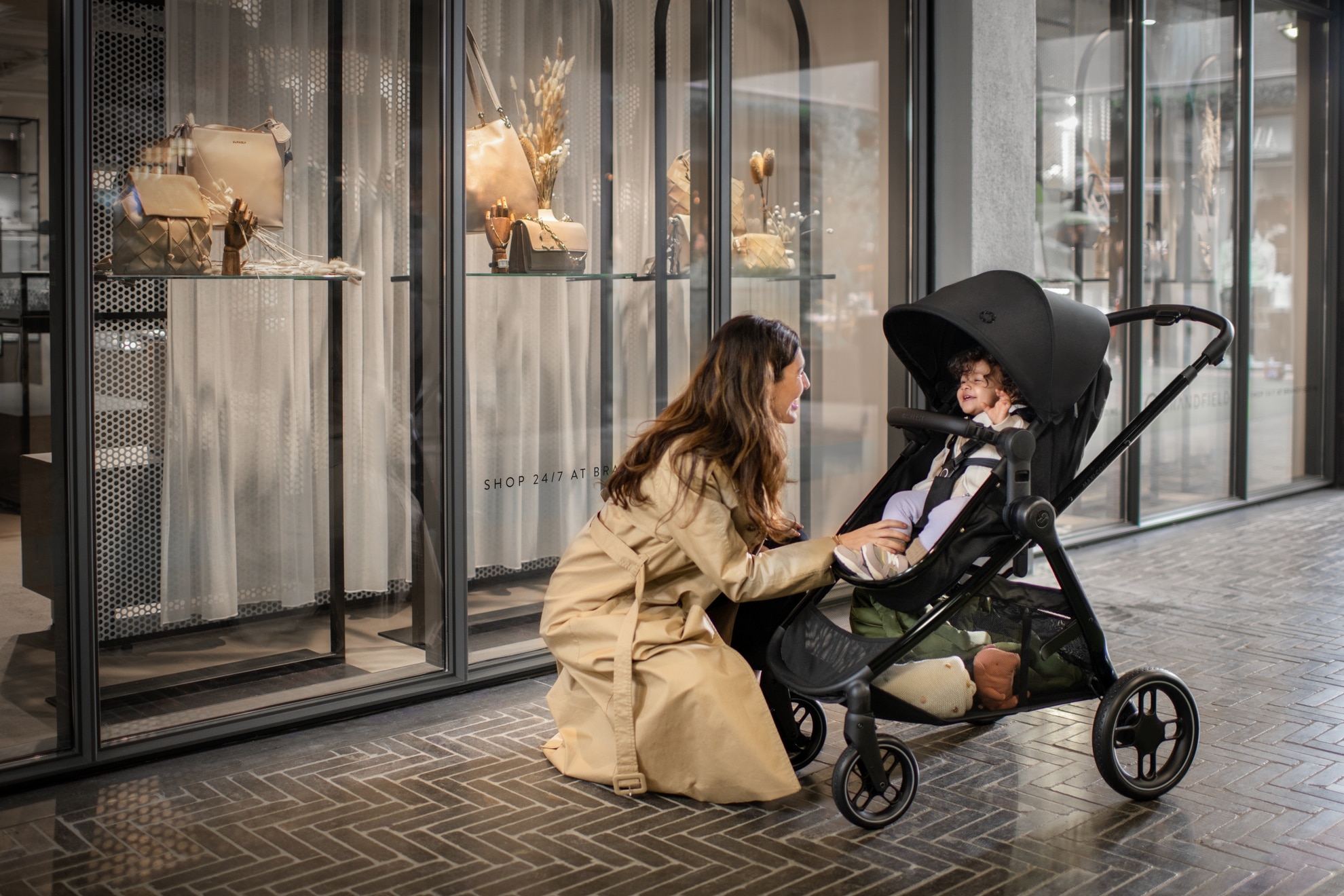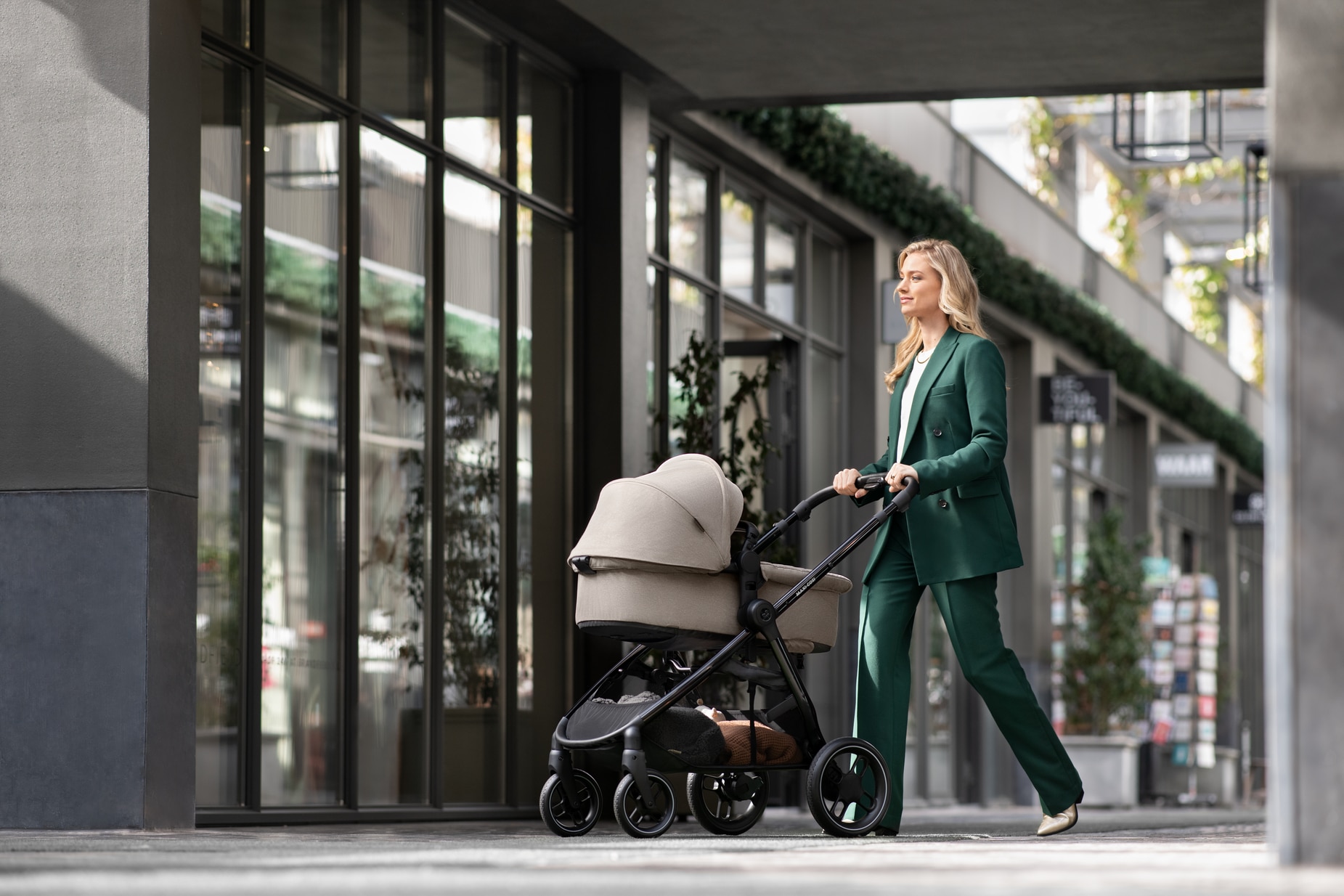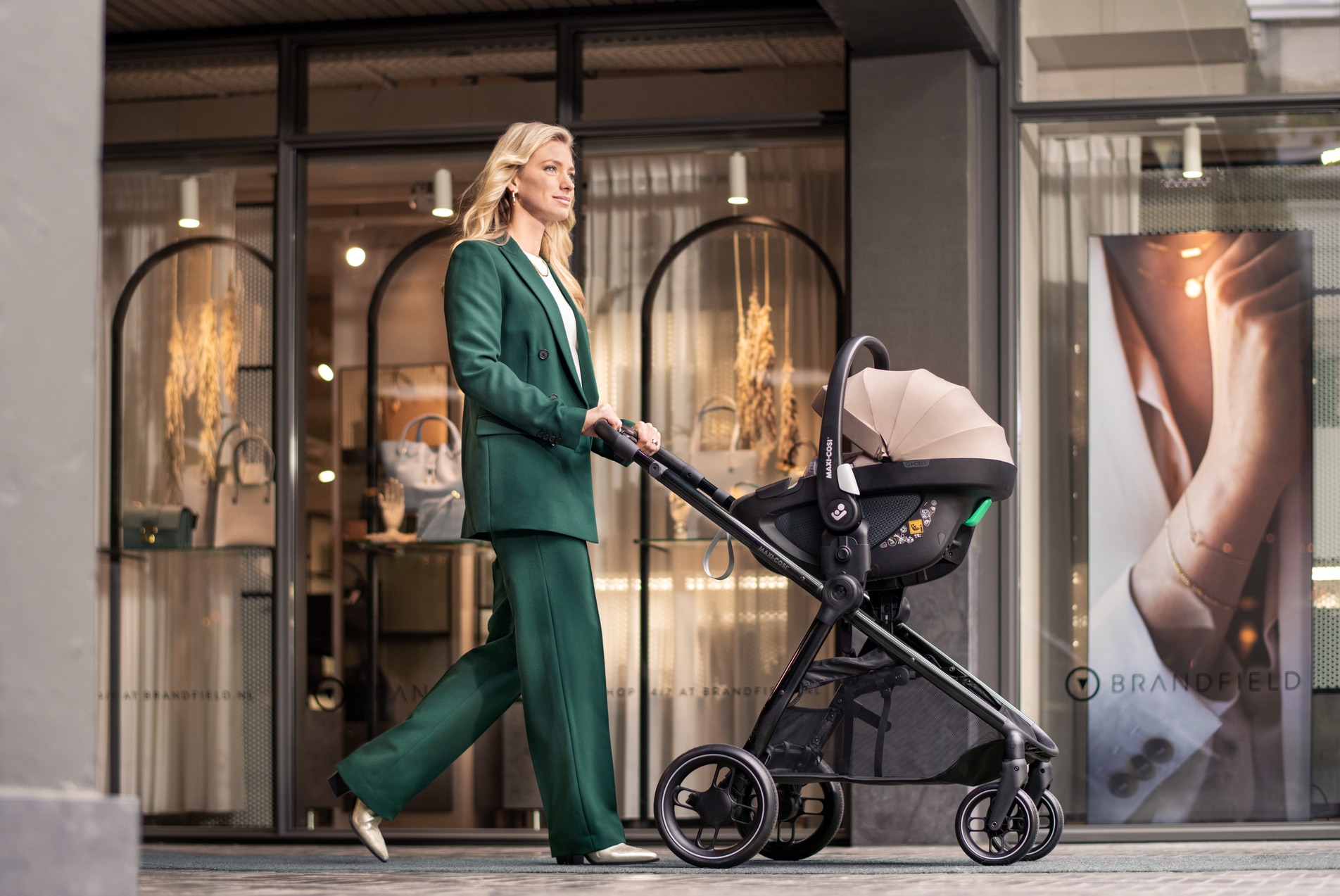 Maxi-Cosi Zelia Luxe – Next-level luxury
With its integrated carrycot, the Maxi-Cosi Zelia Luxe is a modern 2-in-1 pushchair designed to keep your baby comfortable from birth up to four years old. As soon as your baby is ready to sit up and see more of the world, the one-hand recline design makes it quick & easy to transform the carrycot into a fashionable seat. The Zelia Luxe's travel system means that any Maxi-Cosi baby car seat (not included) can be attached to keep the journey going from road to street.
A 2-in-1 stylish pushchair that is super-easy to manoeuvre around the city and quick and easy to fold using only one-hand - perfect for busy parents who are always on the go! The Zelia Luxe has an easy one-hand reclining seat, which allows you to quickly reposition the seat to a more comfortable sleeping position. The large shopping basket makes life easier when you're stocking up for city adventures.