Meet our winners!
The German independent consumer testing organization Stiftung Warentest, together with ADAC, carries out bi-annual car seat and pushchair tests. They buy products anonymously, carry out tests in independent labs and provide objective results. Discover how our car seats and pushchairs have been tested on safety, usability and ergonomics.
CORAL – 4-STARS RATING
Our new modular car seat has been tested 'Good' (1,9) when installed with the car seat belt as well as in combination with the FamilyFix3 base (1,6). This innovation keeps its promise to bring parents the ultimate convenience thanks to the soft carrier. It has its utmost safety to babies thanks to the hard shell.
KORE PRO I-SIZE – 4STARS RATING
The Kore Pro i-Size has been tested 'Good' (2,1) and was rewarded 4 stars. This i-Size high back booster offers the utmost safety and convenience as children can easily buckle up themselves thanks to the ClickAssist Light.
KORE I-SIZE – 4-STARS RATING
The Kore i-Size has been tested 'Good' (2,1) and was rewarded 4 stars. Children can travel safely and comfortably with this i-Size booster seat.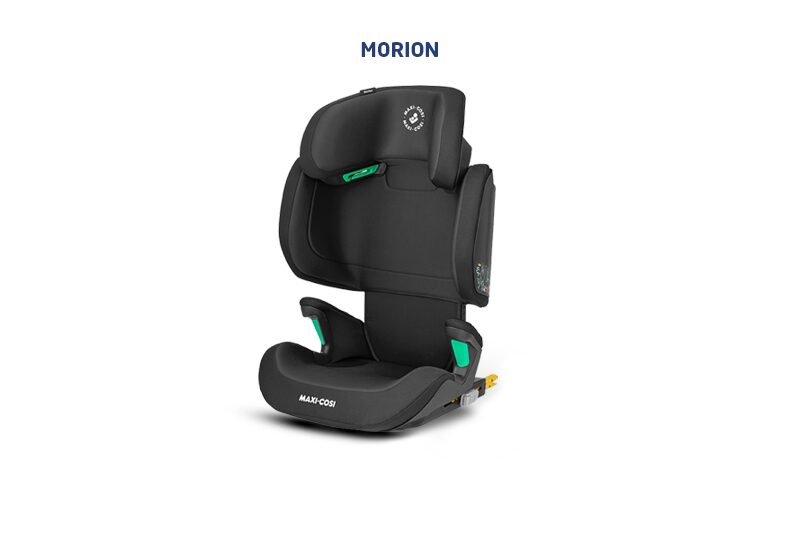 MORION – 4-STARS RATING
The Morion i-Size has been tested 'Good' (2,0) and was rewarded 4 stars. With a 5-star rating in ease of use thanks to its easy head- and backrest adjustment and ISOFIX installation, this i-Size high back booster seat offers utmost safety and convenience for children from 3,5 years to 12 years old.
BERYL – 3-STARS RATING
The Beryl received some great results (3,4) and has been rewarded 3 stars. Parents can transport their little one safely from birth up to 7 years old. No need to worry about the next car seat anytime soon!
What is Stiftung Warentest?
Stiftung Warentest is the European leading and independent consumer testing organisation. It has the aim of helping consumers by providing impartial and objective information based on the results of comparative investigations of goods and services. They buy products (anonymously), carry out tests (independent) and give verdicts based solely on objective results. The car seat tests are staged by the automotive Clubs ADAC, ÖAMTC and TCS together with Stiftung Warentest. 
How do we test our car seats?
As one of the few car seat manufacturers, we at Maxi-Cosi have our own state-of-the-art car seat crash test facilities in Cholet, France and Columbus, Illinois USA. This allows us to run far more than the minimum crash tests, from an early development to the production phase.