Rotating car seats – combining safety & convenience
When you choose a rotating car seat you're opting for the ultimate combination of safety and convenience. Using one means your baby and child travel in the safe rearward-facing position and it's quick and easy to get them strapped in and ready to go. And you can do it all without leaning over and straining your back.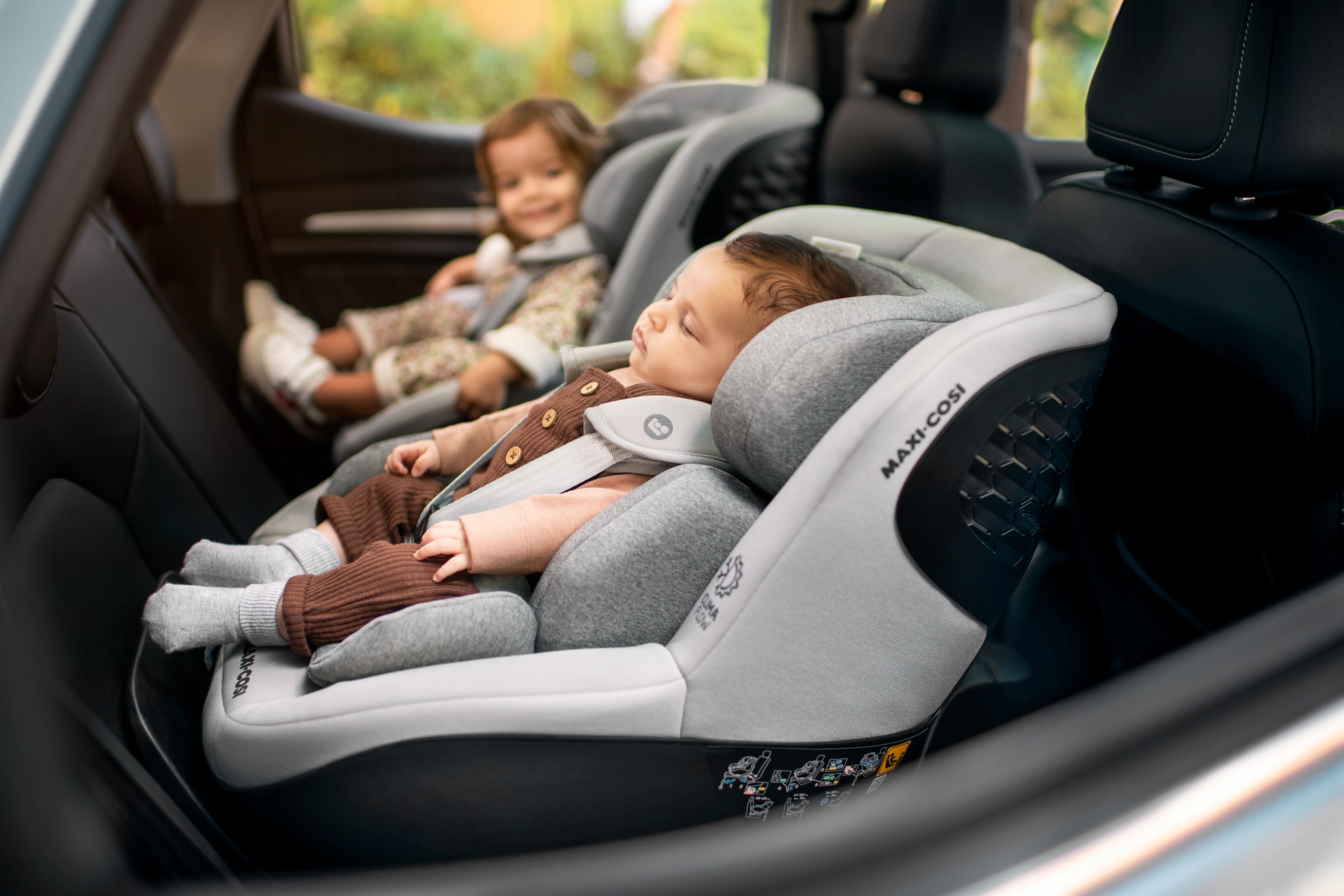 Why is it important for babies and children to travel rearward-facing?
Children travelling forward-facing can be thrown forwards in a head-on collision. This puts stress on the head and neck, which can lead to serious injury. If your child is travelling rearward-facing, the car seat spreads the forces across the whole back, protecting the delicate head and neck. As 70% of accidents are frontal collisions, it's safest for children to travel rearward-facing until their muscles and bones have properly developed.
Maxi-Cosi's history of rotating car seats
Maxi-Cosi has a reputation for finding solutions to help parents every day. From our first groundbreaking rearward-facing car seat launched in 1984, we've innovated our range to make every journey easier. In 2007 Axiss was the first rotating car seat, with a 90-degree turn. In 2014, AxissFix brought you 360-degree rotation. Our latest innovations, the 360 Pro Family features 360° rotation and SlideTech™ – our revolutionary sliding car seat technology that makes every day easier.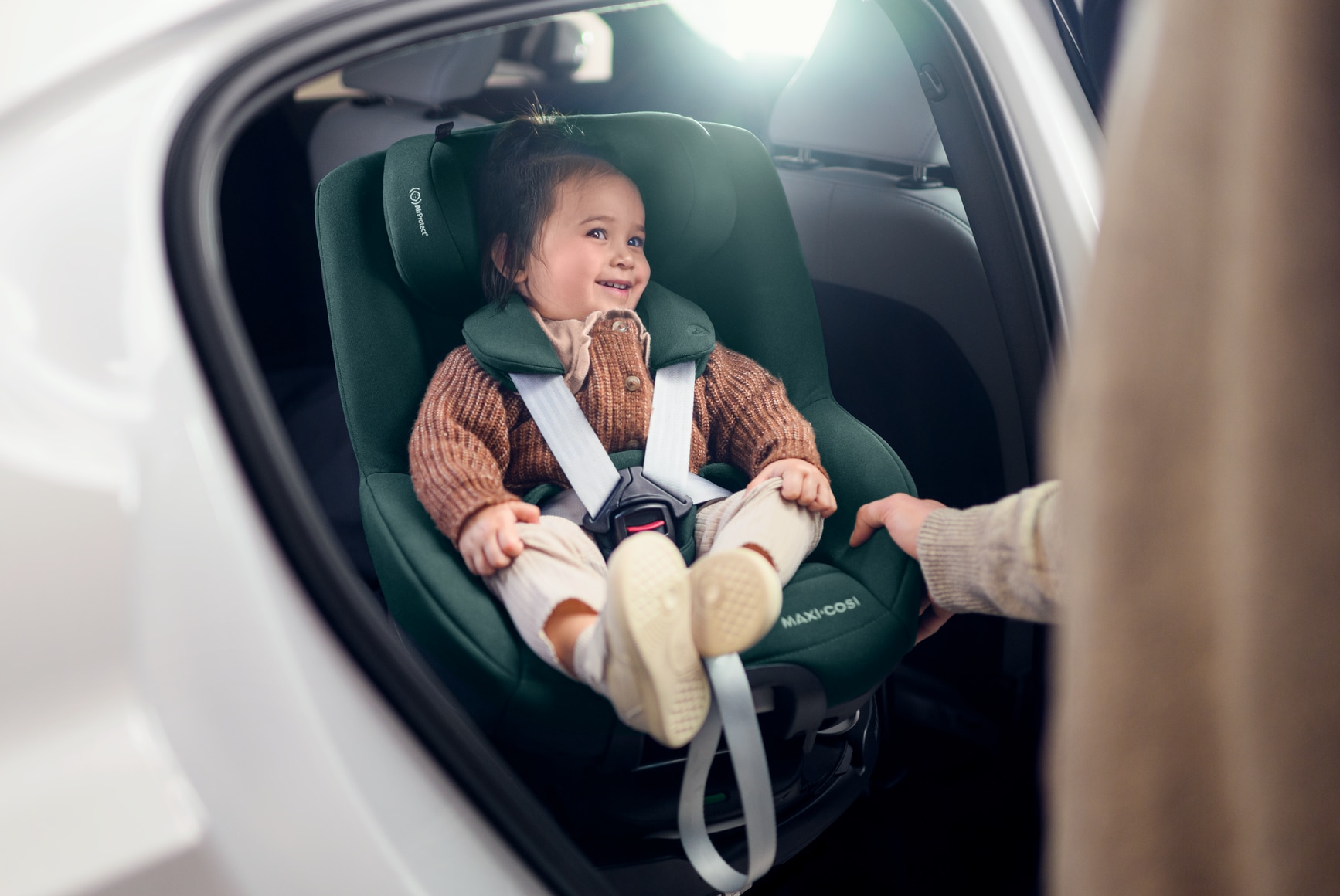 How are rotatable car seats more convenient for parents?
Flexible 360-degree rotation means it has never been easier to get ready to go.
Baby/toddler car seats:
Rotate the car seat towards you to easily place your child in the seat or for your child to climb in themselves
TravelSafe rotation lock ensures safe rearward-facing travels up to at least 15 months
Toddler car seats:
Easily select a rearward-facing or forward-facing position
The car seat can be reclined in both positions, for relaxing journeys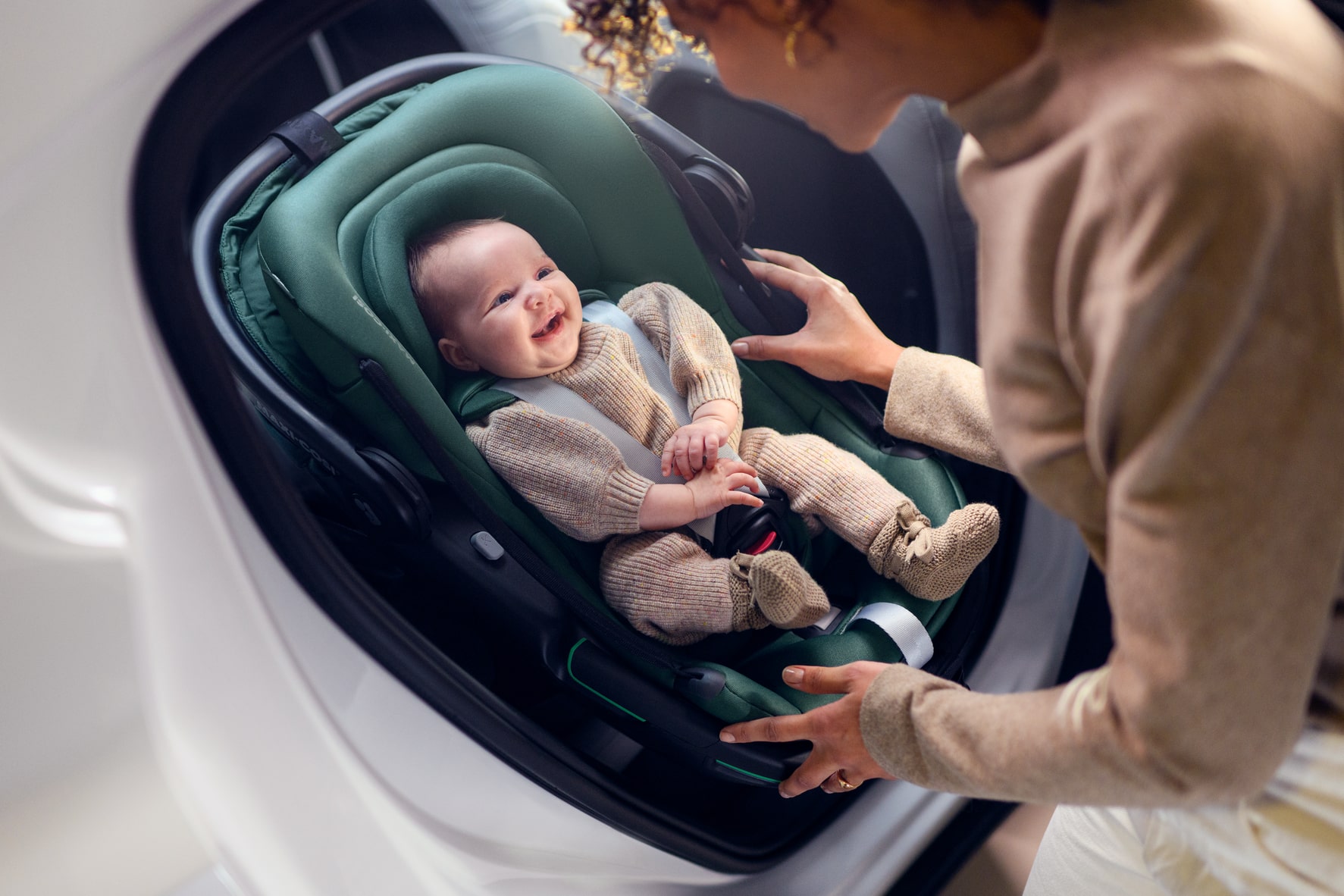 Combining convenience with safety and sustainability
Safety is always our number one goal. Our rotating car seats are built to the highest i-Size safety standards, for maximum child car safety. 
We also want you to enjoy using our car seats for longer. A cocooning newborn inlay means you can use the car seat from your first drive home from the hospital. And as most of our toddler car seats carry your child up to four years old, you'll look forward to many adventures in the car together.
Maxi-Cosi's Top Choice
Rotative baby & toddler car seats