Minla High Chair
is rated out of
5
by
26
.
The chair that changes as much as they do.
From birth until approx. 6 years
0 - 30 kg
Product description
No matter the age, your little one will always be a part of family meal times with the Maxi-Cosi Minla. With its five recline, four tray and nine height positions, you can use it as a relaxed infant seat thanks to the cosy inlay, as a highchair or as a cool booster seat with tray. Offering a customised fit as your child grows, the Minla is full of possibilities.
While we cannot guarantee less of a mess, we can ensure a hassle free clean up! The high-quality material and zip-off cover are easy to wipe down or throw in the wash.
And when meal time is over you can easily store away the Minla thanks to its compact fold. But with its stylish look and feel, you may leave it out as a conversation starter!
The Maxi-Cosi Minla. The high chair that changes as much as they do.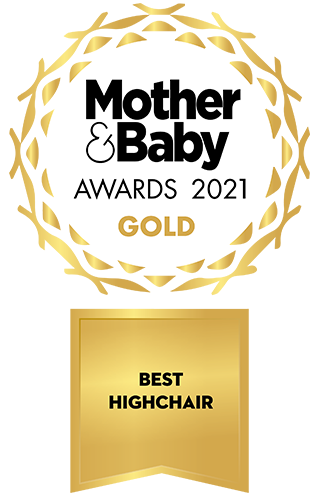 See it in action








Rated

5

out of

5
by
Claire+Frankie
from
Looks great and has some fantastic features
I would highly recommend this fantastic high chair. Meal time with my 2month old baby have been so much easier since we got this high chair. He can lie back in the high chair and is at the same leave as us so seems a lot more settled then what he was when we had him in a Moses basket or swinging chair. It looks really good and goes with the decor so we don't feel the need to store it away. For when he gets older I love the fact you can take the top off so you can use it to secure onto a normal chair if your eating out somewhere and when he gets older again my son will be able to carry using it as a stool. It's really easy to clean machine washable, and dishwasher proof. It stokes away really neatly as well.
Date published: 2019-11-15
Rated

5

out of

5
by
Emizacmoo
from
Simply perfect and easy to clean
I've had this now for 2 weeks and I must say I'm really impressed with it. I'm loving how comfy my daughter is in the chair and it had a great hardness so she's nice and secure. It's so easy to clean and bonus that the covers are machine washable. They've already been through the wash twice but have come up lovely ! The nice large tray at the front Is great and I feel this limits the amount of mess from dropped pieces of food etc. I love how this chair grows with your child , it's easy to assemble and adjust with just a few clicks. We've even used it in the garden enjoying some al fresco lunches in the sun. Beautiful design , soft touch but durable fabrics and a great size tray with insert.
Date published: 2020-05-26
Rated

5

out of

5
by
Nidz
from
Exceptional quality
Having researched a number of high chair options I was impressed with the Minla due to the number of seating options you have. We have now had the high chair for a few months and our baby loves it. The reclining feature has been fantastic and I wish I had purchased this so we could have used it earlier from birth. The seat is easy to clean and I have had no issues with it. The only recommendation I would make is that the harness should be padded as sometime it can rub against the skin if the arms or legs are exposed. The tray table is neatly stored on the chair at the back which is great and again easy to clean and provided a good surface for plates with suction bases.
Date published: 2020-07-31
Rated

3

out of

5
by
Looks good but...
from
Great looking high chair but...
I really wanted to love the Minla after all the great reviews and the Made for Mums 2020 gold award but sadly it did not meet all of my expectations. It looks really good unlike other baby high chairs that don't go with your furniture, but it's a nightmare to clean! Yes you can easily wash the seat cover but food tends to fall in the smallest corners so you need to give remove it at least once a day to remove all the crumbs. Otherwise you can also wipe it clean with a wet cloth. It's not as sturdy as I want it to be as it wiggles a lot! Other than that, my 9.5 months old seems to be very comfy in it and hopefully it will become less of a nightmare to clean when he can feed himself without making too much of a mess.
Date published: 2020-05-14
Rated

5

out of

5
by
Petya
from
Premium quality
The quality of the high chair is excellent-it is sturdy,well designed,looks very premium and is comfortable at the same time.My 20 months old girl really likes it and enjoys sitting in it while we have dinner together.The high chair is lightweight and easy to move which is a bonus when you need to hoover few times a day.The colours are nice and monochrome and actually fit perfectly to our furniture.In this way Minla looks more like a piece of modern and premium furniture than just an ordinary high chair.The fabric is easy to clean and because the cover is removable it is washable without any problems.
Date published: 2020-05-28
Rated

5

out of

5
by
Popalops
from
So stylish
I am so in love with this highchair. I couldn't believe it would go up to 6 years old, but my 4 year old is so comfortable in it with plenty of room to spare. I mainly used it with my 11month old. The straps are fantasticly secure and don't restrict her, but help her to sit up straight for her food but also be able to reach the tray. My favourite part is how easy it is to clean, we used to have an all singing and dancing highchair that ended up being a nightmare to clean and dry etc, the Minla is completely different to that. Food barely sticks to the waterproof fabric anyway, but it just wipes off with very little effort. On the odd occasion that it needs a good clean, you can just stick it in the wash! What more could you want. I am especially impressed with the options of seating, as you can take the actual seat off and using the handy straps hidden away underneath, you can strap it straight to a chair. So with this one highchair, I can have my 11month old strapped to a chair with the seat and my 4 year old on the older children's booster seat. It really is a brilliant high chair. I feel a lot of research has been put into the pros and cons of similar models and the Minla has been designed with this in mind in my opinion. I also love the look of it, the colour is lovely and neutral and its really stylish to look at. It's lovely to have such a practical but also nice to look at highchair in the kitchen. Absolutely deserves 5 stars, highly recommended.
Date published: 2020-01-28
Rated

4

out of

5
by
Gerda
from
Looks great but a little bit big as a high chair
It really looks great! Absolutely fantastic and beautifull appearance. Functional; by having to use it on a frequent base, than you will definitely learn how to use it properly. It has a lot of functionalities that you have to learn in the beginning. (example switching the seats). It looks like solid, but I had the feeling that it would wobble a lot. However, this is only without our child in it. When she is in the chair, it comes more solid for my feeling! For our smallest child... 8 months old, it is very good. I would recommend this chair to everyone!
Date published: 2019-10-17
Rated

2

out of

5
by
LL90
from
So hard to clean!!
I wanted to love this highchair but it's so hard to clean! Food gets stuck in all corners and cracks. There are little indents on the arms of the chair that food gets in and it's impossible to get it out! It's just totally impractical which is a real shame for such an expensive chair. It does look nice though which I guess is a bonus. It's also not a great fit for a 6 month old (big for age) - they cannot reach the tray that well
Date published: 2021-03-19