Iris Travel Cot
is rated out of
5
by
4
.
Take sleeping to a higher level
From birth up to approx. 3 years
0 - 15 kg
Product description
As a parent, you want to show your little one the world. With the Maxi-Cosi Iris travel cot, taking them with you has never been easier! Whether you're travelling with a newborn or a toddler, you can adapt the foldable travel cot to your needs by raising or lowering the travel cot mattress base.
The perfect travel companion
Planning a sleepover or going for a longer holiday? No matter which one you go for, the Iris compact travel cot is the perfect travel companion. It folds and unfolds easily and comes with a travel cot bag for easy carrying. The Iris travel cot weighs less than 6 kilos and folds super compactly, so you can easily take it anywhere that your life takes you!
Comfort
The Iris travel cot and mattress are adjustable to two different positions/heights. In the highest position, you can easily put down your newborn for a nap. And when they wake, you can pick up your baby for instant cuddles, without having to bend down all the way. Once your little one learns how to sit up, switch the travel cot from a newborn travel cot to a toddler travel cot by moving the mattress to the lower position. Iris' high sides ensure toddlers can't climb out, while the mesh fabric on all sides of the travel cot allows you to keep an eye on your little one.
Moreover, its extra comfortable travel cot mattress makes sure your little one falls asleep in no time. Whether it's an afternoon nap or sleeping through the night – they'll feel like they're sleeping on a cloud, wherever they are!
Take sleeping to a higher level
The Iris compact travel cot is the perfect combination of comfort for your little one and for you as a parent, wherever you take it! With the adjustable height you will never have to bend all the way to put your newborn down, but it still allows toddlers to be safe and sound when you move the Iris to the lower position.
No need to compromise on appearances whilst out of your house or off on an adventure! The Iris compact travel cot is the best-looking travel cot out there. It's available in a elegant colour and comes with luxurious wood effect finishings. Because we know it's hard to keep things looking as good as the day you bought them when you have kids, the Iris travel cot has removable machine washable covers.
See it in action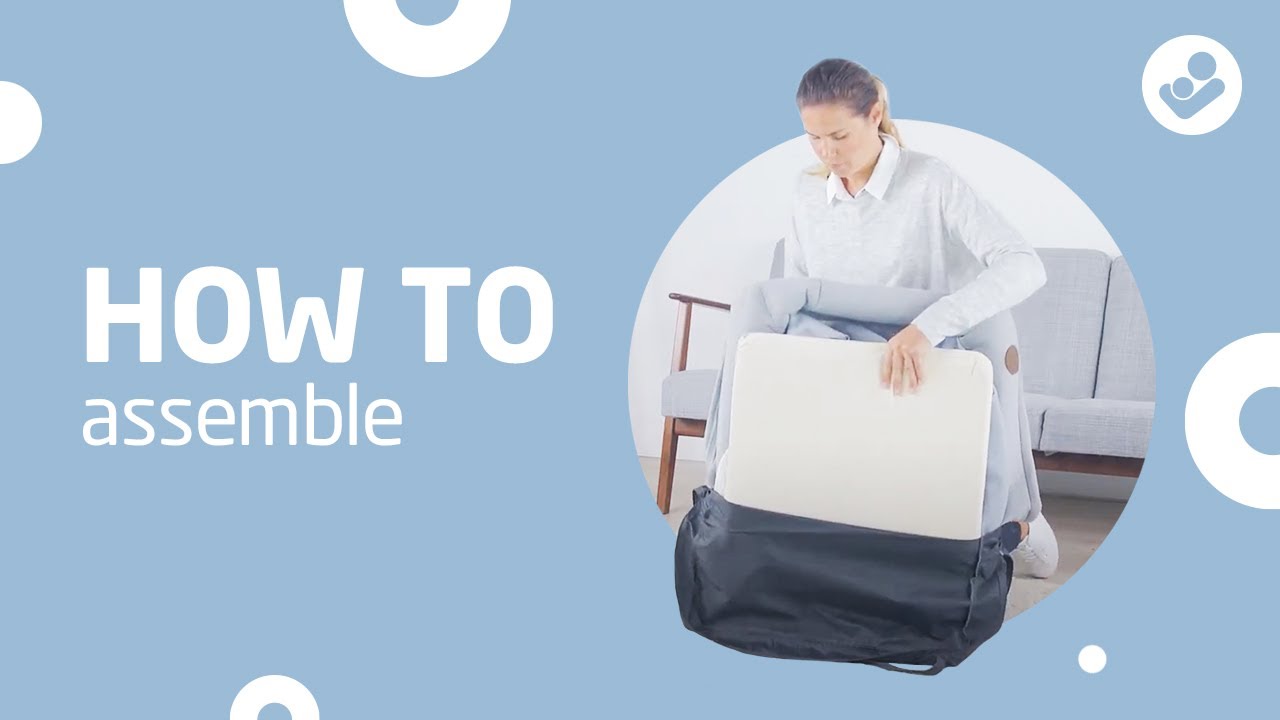 Rated

5

out of

5
by
wildhallows
from
Great!
I tested the MaxiCosi Iris travel cot in the past weeks. We often travel and need a travel cot. I was looking for one that is very easy to install and only takes a couple minutes to dismantle. This cot from the brand MaxiCosi has a modern design and two different height stages. The instruction contains many pictures and understandable. The first installation took several minutes. It was much easier when I didn't need the instruction guide any more. It also took only two minutes to dismantle the travel cot. The travel cot is very solid and of high quality. I recommend the travel cot to you if you are looking for a good and easy set-up travel cot.
Date published: 2021-04-14
Rated

4

out of

5
by
Melli
from
Practical and High Quality Travel Cot
PRO: I´m using the travel cot daily since a month and I am very satisfied with the comfort. + The bed is packed very small and takes up little space in the trunk. + The instructions were simple and it was quick to assemble the bed. + The bed has 2 steps, it is safe for slightly older babies as well . + I liked the design very much and the fabric is also very qualitative and did not smell of plastic etc. after opening it for the first time. + The bed has its own bag, which makes it easy to transport. CONS: - The mattress is quite hard and I had to soften it with a blanket. - The Bed is not long enough to use after 1 Year old child.
Date published: 2021-04-15
Rated

5

out of

5
by
Simone
from
Best travel cot
We use the maxi cosi iris since 3 weeks now and we love it. We love how tiny its folds and how easy it could be stored anywhere. We took it with us when we drove to my parents house so my son had his own bed to sleep. He found it very comfy because he slept very well in it. We also used it over the day like a pack n play. so he could play with his toys and could not get away ;-) It is really easy to assemble. And I mean really easy. Just click the legs in and secure the straps. Thats it. I never had a lighter and easy travel cot like this before. I am very happy with it and glad we have gotten this
Date published: 2021-04-13
Rated

5

out of

5
by
NewMother/LockdownBaby
from
Stylish and functional travel cot
Super smart, super easy to assemble and pack away. Very impressed with the overall quality
Date published: 2021-05-18