Iora Co-sleeper
is rated out of
5
by
7
.
At the end of the day, it's all about comfort.
From birth up to approx. 9 months
0 - 9 kg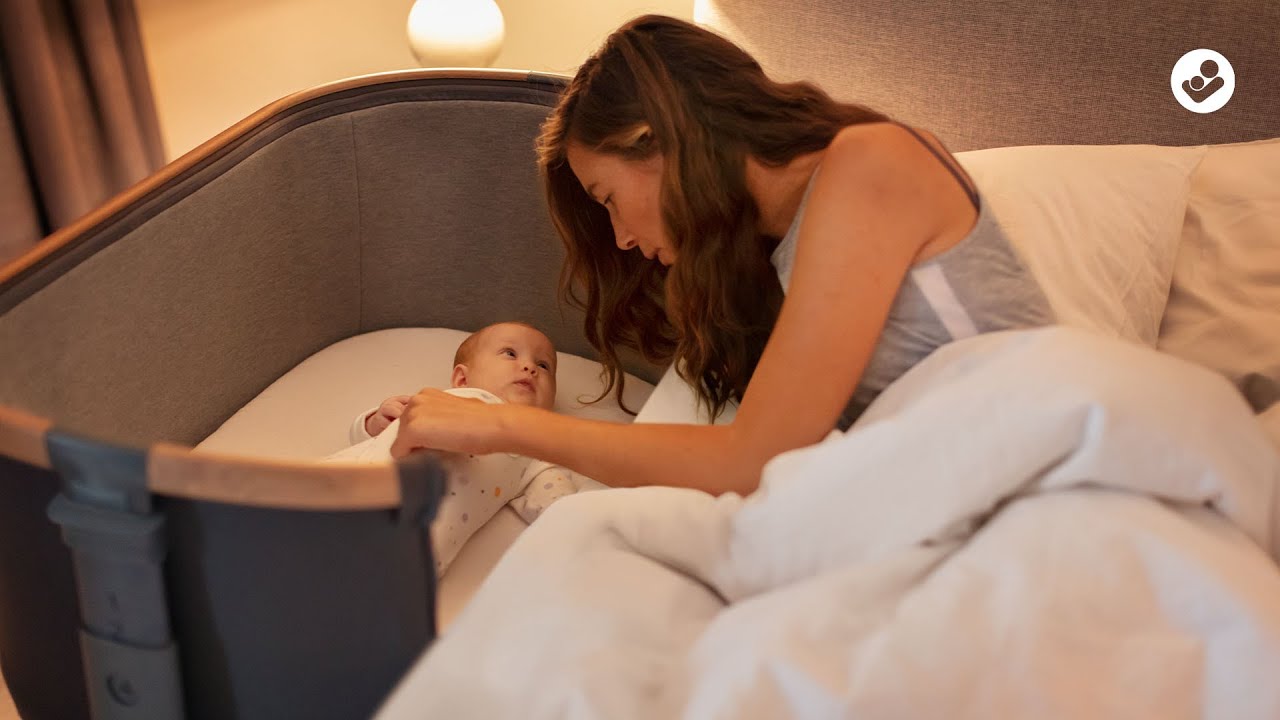 Product description
After a long day, give yourself some peace of mind and rest easy knowing that your baby is sleeping in the utmost of luxury, only an arm's reach away. The Maxi-Cosi Iora bedside sleeper is sophisticated, adjustable and has the most comfortable mattress your baby could ever dream of.
And just because it's time to sleep doesn't mean your bonding time has to end. Thanks to the Iora's five different height positions and easy co-sleeping slide function, your baby always fits perfectly next to you. Going away for a little trip or a sleepover at granny's house? No worries. You can easily fold and take the cosy Iora with you in its convenient travel bag.
There's simply no better way to end a day of discovering than with a safe and sound night's sleep. Whether you need to feed, change a nappy, or apply fresh sheets in the middle of the night, all the essentials are within reach in Iora's large storage basket.
And when you are ready to give your little one their own space? Simply move Iora to your baby's room. Its comfortable mattress and sturdy frame are perfect to double as a stand-alone crib and the familiar environment will ensure a peaceful night's sleep.
The Maxi-Cosi Iora. At the end of the day it's all about comfort.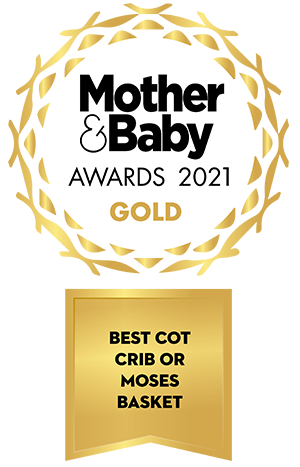 See it in action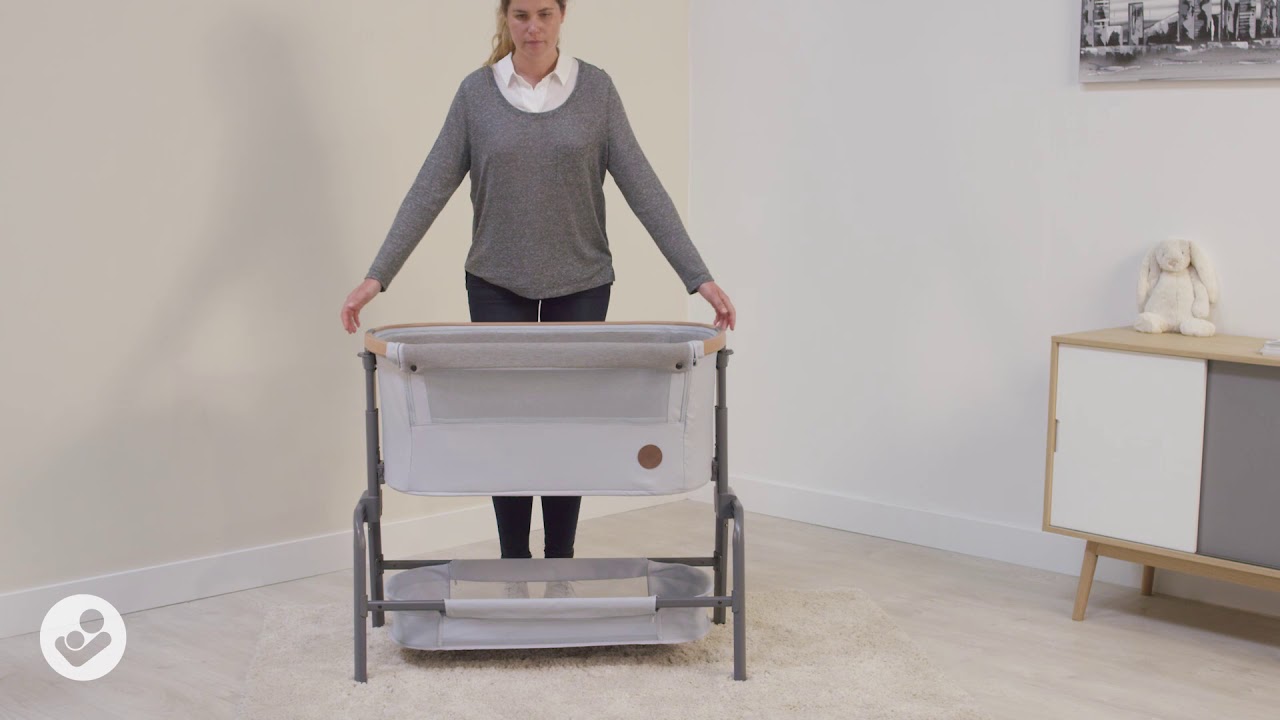 Rated

5

out of

5
by
Justine
from
Lots of great features
At first, I was not sure we should go for a co-sleeper since our son-to-be would anyway sleep close by in our bedroom at the beginning. But a friend highly recommended me to buy the Iora from Maxi-Cosi, based on her own experience: 1/ it's tinier than a baby bed (which her son feels more cozy in), 2/ it can recline from one side only (which is great for baby reflux) and 3/ it has been thumbed up by her midwife (who was impressed such a good looking product had such features). So we followed her advice and don't regret it: more than the 1/ 2/ and 3/, it really integrates perfectly into our decoration!
Date published: 2020-08-23
Rated

5

out of

5
by
smd
from
Seperate but close bed for baby
Having had our baby sleep with us we were on the look out for something that would give us a bit of space in the bed and came across this crib from Maxi Cosi. It was really easy to assemble following the photographic instructions in the booklet and it was done by myself without any help and it took about 5 minutes in total. The best part was there were no nuts or screws to deal with as everything just slots and clicks into place. The crib feels well made and strong and once baby was in the crib there was no fear it would collapse. You can have one side down so you can have access from your bed or you can have all sides up like a cot so baby will be safe inside. The crib comes with a carry bag so if you want to take it on your travels you can. Folded it does not take up much space. The only thing I miss are the random cuddles baby gives during the night.
Date published: 2020-01-26
Rated

5

out of

5
by
Madnessreview
from
Moveable crib
You can move this up and down with a click of a button and side to side, it fits the bed perfect either side. Very minimal assembly, baby sleeps through the night FINALLY! So what ever maxi cosi have done, they've done it correctly.! Very sturdy, materials are high quality for sure. Great for daily use but also if you were to travel this would equally be perfect for that too. It's longer and wider than my original crib which means I'll get more use out of it which is always a bonus money saver. Under basket is spacious and I store lots in there that I need to get baby sorted if she woke up. Inside of the crib, and mattress covers are easily washable. Best thing is that it's so easy to slide baby in at night and keep an eye on them. Having it next to me rather than other side of the room is a great comforter.
Date published: 2020-01-27
Rated

5

out of

5
by
Grant28
from
Fantastic All Round Product
We've been on the look out for something different for our newborn, we've had Moses baskets for our other children, but this is nothing compared to that! Very easy to put up, took me 5 mins and was ready to use, easy to follow instructions. Product is very strong and very good value for the money with multiple uses. Sadly we won't be having any more little ones otherwise it would be used forever. Don't regret added comfort for your babies night sleep buy today..
Date published: 2020-01-24
Rated

5

out of

5
by
bb21
from
So cozy
I can't live without the Iora! I absolutely love sleeping next to my baby, it's not only made the nights so much easier in terms of nursing, but I love having him right next to me and knowing he's okay. The fabrics are so cozy and mattress is so comfy. It was really easy to attach to our bed, and I love the way it looks in our bedroom. It actually matches our perfectly :). I also appreciate the 2 in 1 feature, because when the time comes for us to stop co sleeping, we can do it gradually by using the Iora in the stand alone crib mode, still in our bedroom but further away from our bed. We haven't traveled with it, but I like how compact it is when folded so we can easily store it in its bag until we need it for baby #2.
Date published: 2021-04-14
Rated

5

out of

5
by
Mama90
from
Love this cot!
We bought ours around 3 months ago and it's been amazing. It's a great size and I love that we can pack it up and take it with us if we go away so she is used to where she is sleeping.
Date published: 2021-06-15
Rated

5

out of

5
by
Anonymous
from
Looks really stylish
We were bought this as a gift and it really looks lovely and was easy to assemble
Date published: 2020-08-12