^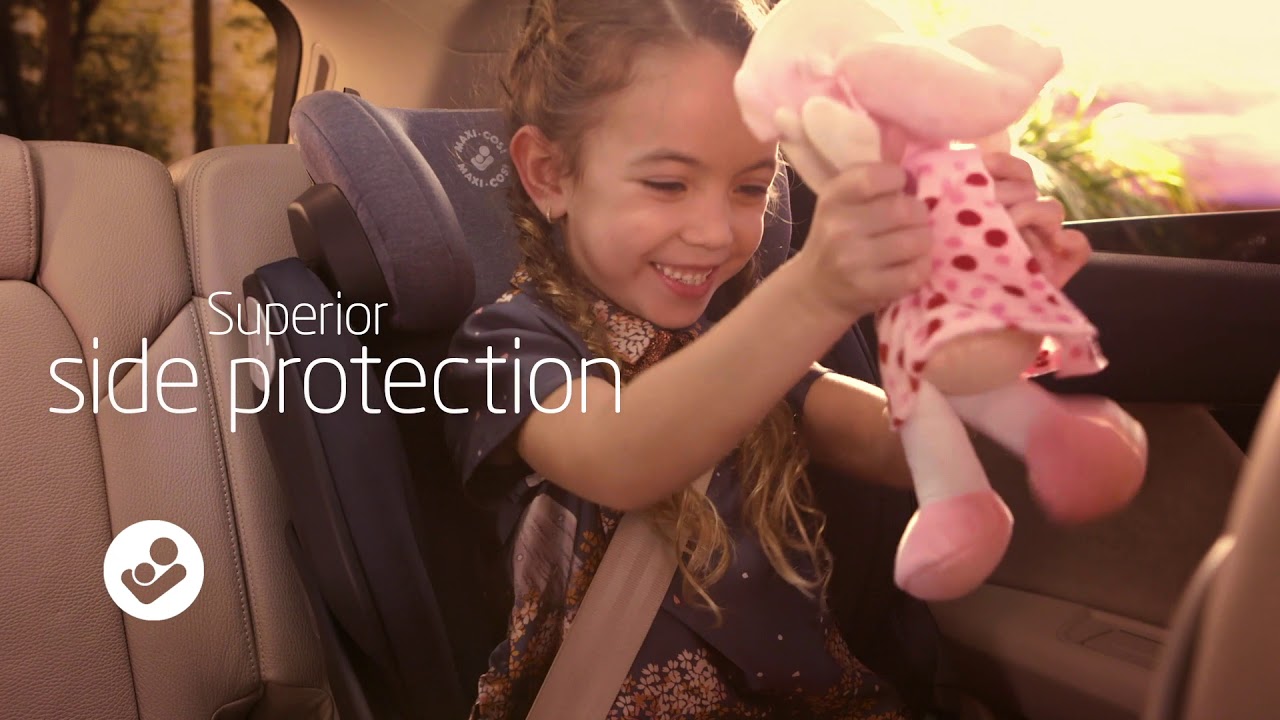 Why Choose Me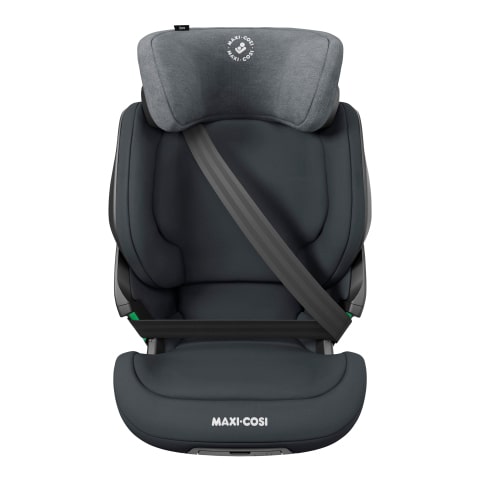 Quick and Easy Buckle up
The open design makes it easy for children to get in and out their car seat and to buckle up on their own. They can grab the safety belt and insert it into the buckle within a few seconds. The belt guide ensures the correct position of the safety belt on the child's body.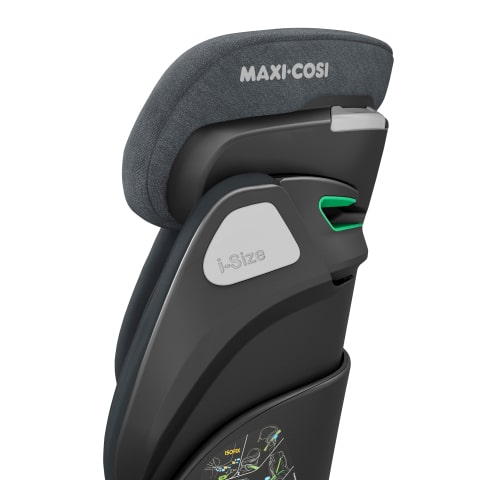 i-Size safety
Meets the highest and latest i-Size safety standards, offering maximum safety for your child.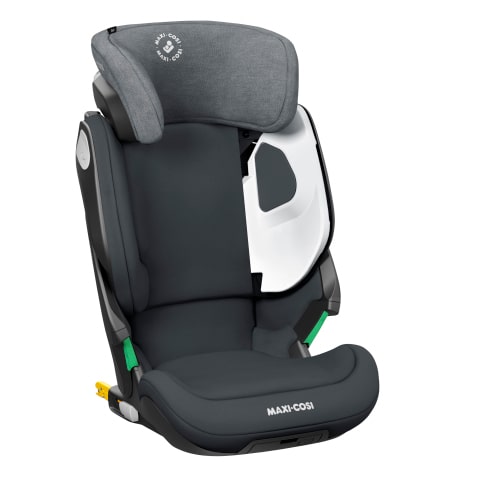 Superior Side Protection
The Kore i-Size shell provides full body side protection by covering your child from lap to head. Kore i-Size is also equipped with the Side Protection System Plus (SPS Plus), which consists of glass fiber shock absorbers in the side wings combined with energy absorbing material. This complete system provides superior side protection for your child at all time.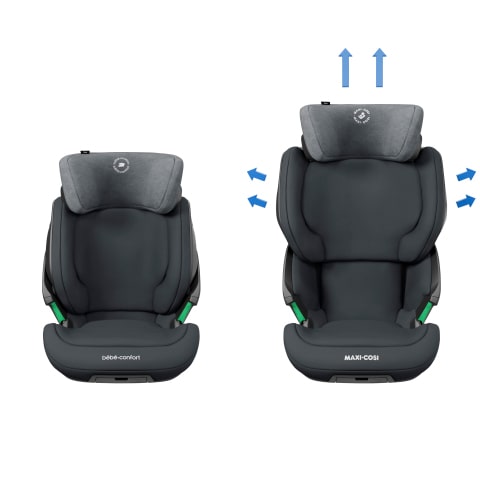 Grows with your child
Designed for children between 100 and 150 cm, Kore i-Size expands in both height and width simply by adjusting the headrest. It gives your child more space and the utmost comfort.
Product description
Children like to do everything by themselves. The Maxi-Cosi Kore i-Size is so easy to use, your child can buckle up by themselves! The i-Size car seat offers superior side-impact protection, complying with the highest safety standards.
Whether you drive a very big or small car, as long as it has ISOFIX, our Maxi-Cosi Kore i-Size will fit. The child seat is attached to your car's seat belt and ISOFIX, for a secure fit. Place the Kore i-Size on the back seat of your car, connect the child seat to your car's ISOFIX connectors, and use the seat belt to buckle them up. Once connected to ISOFIX, your little one will be able to buckle up all by themselves. Did you know that the ISOFIX connection makes the child seat more stable? Also when your child is not sitting in the child seat, it becomes more stable. Most cars have ISOFIX these days, and there is a big chance that yours does too. If not, our Maxi-Cosi Kore i-Size can also be installed just by using your car's seat belt. If you are uncertain whether this child seat is the right fit for your car, we are happy to refer you to our Car Fitting List to find which child seat offers the best fit.
At Maxi-Cosi, your little one's safety is our highest priority. From infant carriers for newborn babies to booster car seats for 12-year-olds, we are here to help carry families happily into their future. Because we care about giving you as a parent the safest car seat, we have designed our Maxi-Cosi Kore i-Size to comply with the highest and latest i-Size safety standards. Our easy-to-use Kore i-Size car seat is designed with a Side Protection System Plus to ensure superior side protection in case there's a harmful side collision. Maxi-Cosi Kore i-Size's SPS Plus (Side Protection System Plus) reduces the risk of an injury by absorbing it the force of an impact. In addition to a regular SPS, an SPS Plus has improved impact-absorbing material added to each side wing. Combined with glass fibre shock absorbers, it offers your child maximum safety. The cocoon shell provides full body protection on the side.
Maxi-Cosi Kore i-Size is designed to make it easy for your little one to easily get in their car seat and buckle up on their own. The open space at the bottom of the car seat provides easy access to the buckle, so your child can grab the seat belt and safely insert without any hassle. It's all in their hands! Once the ISOFIX connectors are attached to the seat of your car, the Kore i-Size backrest inclines to fit the seat of your car for a comfortable position. The car seat continues to be comfortable for many years, because it grows with your child. The backrest adjusts in height and width, adapting to your child's growth all the way up until they reach 12 years of age!
On the road, snacks or drinks may not always end up where they are supposed to. In case there's a little accident, we've got you covered! Maxi-Cosi's car seat cover is removable and can easily be washed in the washing machine.
Share your Maxi-Cosi moments #myMaxiCosi