CabrioFix
is rated out of
5
by
13
.
Safe, comfortable infant carrier
From birth up to approx. 12 months
From 45 to 75 cm
0 - 13 kg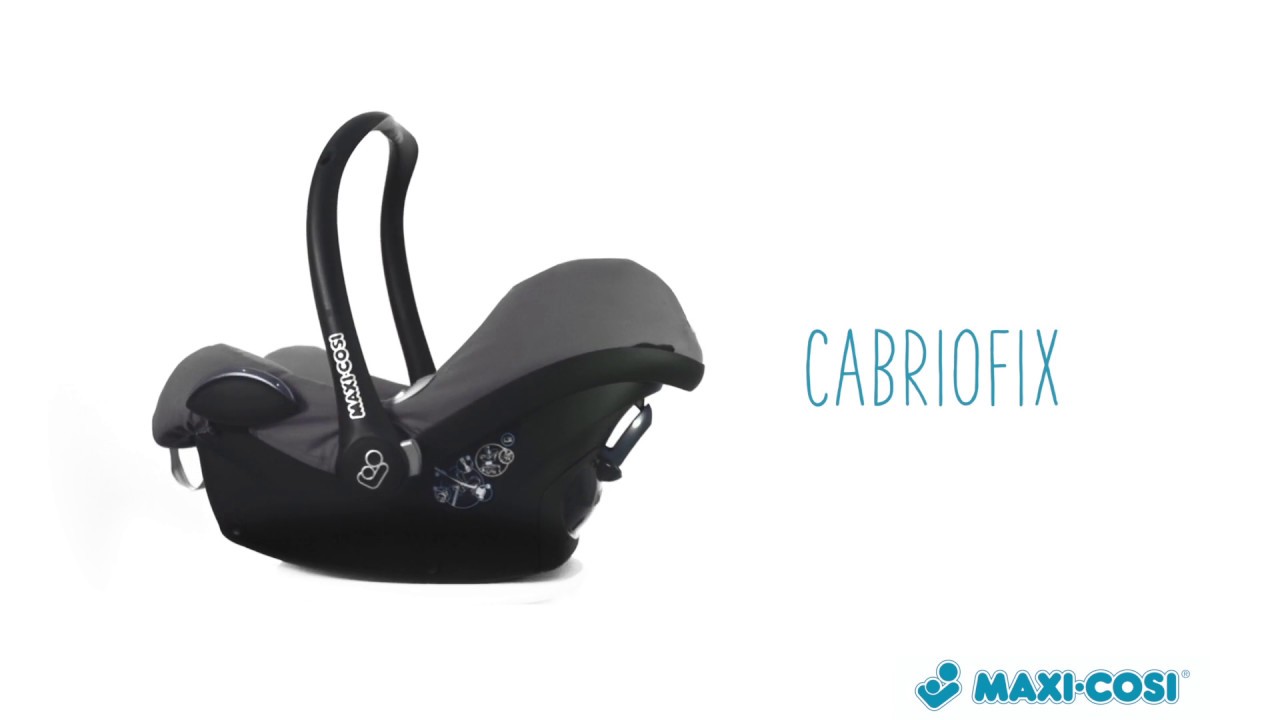 Product description
Comfortable for your baby, and convenient for you, our Maxi-Cosi CabrioFix is the lightest baby car seat that can be connected to an ISOFIX base unit. You'll love its easy-to-use Click & Go installation.
Installation
It simply doesn't matter if your little one constantly travels in different cars, like when your relatives take your child out for a ride in their car—our Maxi-Cosi CabrioFix will fit any automobile! This baby car seat can either be attached to a car seat using a seat belt or ISOFIX anchorage points. Our user manual guides you through the installation steps for a secure fit.
For ISOFIX installation you will need the right base. Connect the base to your car's ISOFIX connectors and leave it installed in the car. Every time you need to get in and out of the car, our CabrioFix car seat snaps right onto the base with a simple "click". Visual indicators notify you when your Maxi-Cosi car seat is properly attached, and you are ready to "go". CabrioFix can be installed with the EasyFix or FamilyFix base.
Because we want to be there for you, we have gathered our safest travel tips together so you feel assured that your little one is safely secured.
Safety
At Maxi-Cosi we have carried over 50 million babies home from the hospital. External crash test centres, such as the German automobile organisation ADAC (Allgemeiner Deutscher Automobil-Club), constantly test and approve our Maxi-Cosi car seats and bases for dynamic safety and ease of use.
When the ADAC tested both our Maxi-Cosi CabrioFix and Maxi-Cosi FamilyFix, we received an above average score on safety. Our safe and comfortable CabrioFix car seat has a Side Protection System, which reduces the risk of an injury by absorbing the force from a very hard side impact. This way, your little one always has extra protection, just in case. But aside from its safety, our CabrioFix is also highly rated because of its ease of use, thanks to the easy-to-use Click & Go system in combination with an ISOFIX base.
At Maxi-Cosi, we recommend using the FamilyFix base, because it reduces the risk of an incorrect installation. Statistics show that most first-time parents install our baby car seat correctly in combination with the ISOFIX base.
Safe, comfortable infant carrier
We want you to feel great about the choices you are making, that is why our Maxi-Cosi CabrioFix is designed to provide comfort, safety and convenience for both you and your baby. The seat has extra padding, including comfortable head support, which gives your baby a better lying position. But aside from being comfortable for your baby, our CabrioFix is nice and light for you. Carrying it back and forth between your home and car is suddenly that much easier.
Removable cover
Our CabrioFix is likely to get dirty after daily use. Your little one may get car sick one day. No matter what happens, Maxi-Cosi's car seat cover can easily be removed and washed in the washing machine.
Travel system
Going for a quick stop at the grocery store, a short visit to see your baby's grandparents, or for a fresh walk outside? Use our comfortable car seat in combination with a pushchair by attaching the CabrioFix to it. Combine our car seat with a Maxi-Cosi pushchair to create the perfect match, and enjoy a complete and practical travel system.
You can take our Maxi-Cosi CabrioFix on the airplane (TUV certification) and on holiday.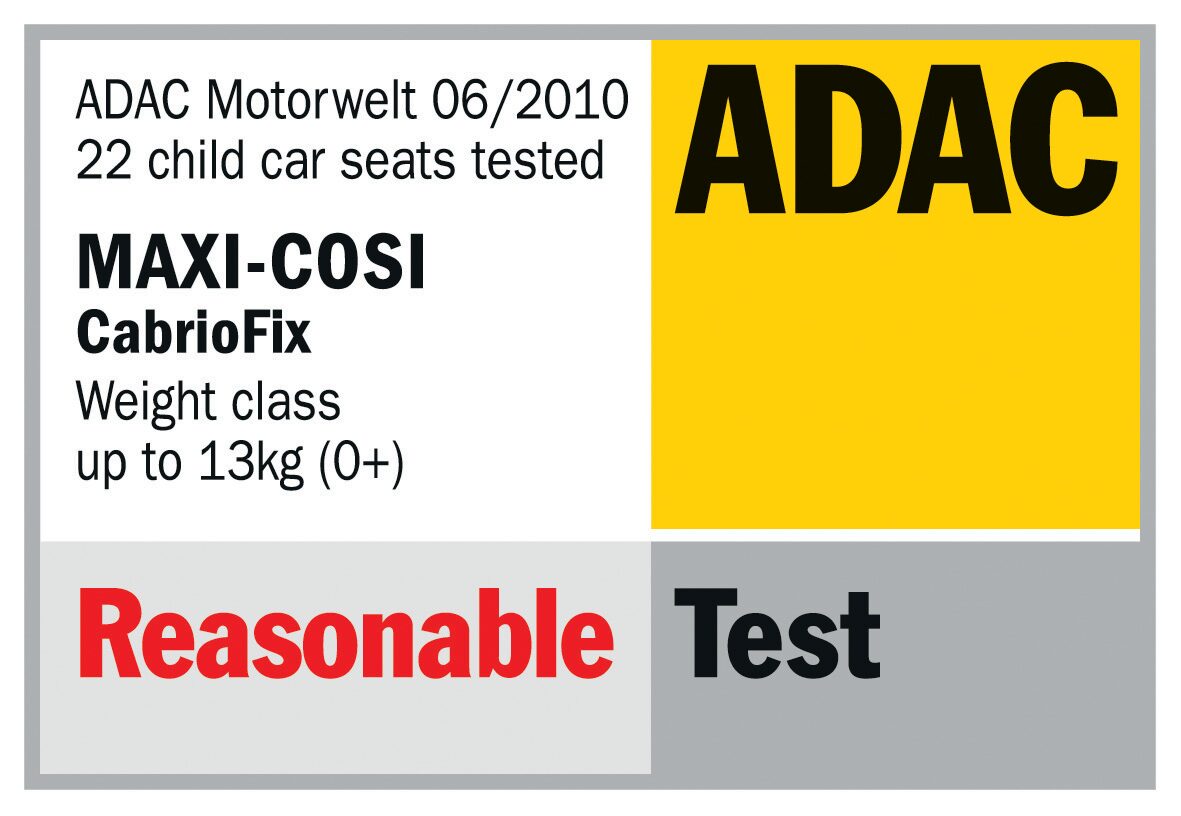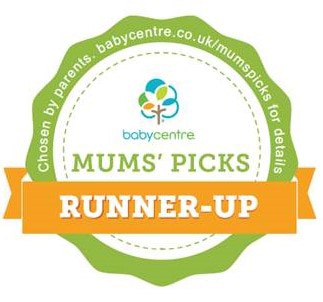 Rated

5

out of

5
by
Anonymous
from
Maxi-Cosi is the best
On 25th May I was unfortunate to be involved in an accident with my 9 month old daughter in the car. The Maxi-Cosi Cabriofix seat and isofix base worked their magic and she was absolutely fine. I contacted Maxi-Cosi to ask whether I should replace the car seat and to my amazement they told me they could offer a replacement free of charge. Today my old seat and base were collected by DPD and replaced with a new seat and base. The customer service I received was outstanding and I cannot thank them enough. I'm really kicking myself now for not buying the Pebble seat ready for when my daughter moves to her next seat. I highly recommend Maxi-Cosi not only for the quality of their products but for peace of mind should you ever find yourself in the same situation. Thanks again Maxi-Cosi! ??
Date published: 2017-06-13
Rated

5

out of

5
by
Anonymous
from
Yes
Great seat. Easy to use in the car and on the wheels. Not too heavy too although the protection offered is excellent. 4 month old in the seat fastened in with seatbelt and was in a 3 car collision (side to side impacts) in which my car was written off. Baby slept through it!!! To me that speaks volumes.
Date published: 2018-01-09
Rated

4

out of

5
by
Anonymous
from
Needs proper instructions
Pretty straight forward to use, but when looking for details on specifics (i.e. When to remove newborn insert), the instructions are useless. Just a bunch of badly drawn pictures.
Date published: 2017-04-13
Rated

5

out of

5
by
Sarah
from
Lovely lightweight car seat
This seat is practical and comfortable. I was so impressed I bought the 2way Pearl and 2way base also which my son enjoys. Although I miss the convenience of the Cabriofix in terms of being travel system compatible and easy to carry around. I am curious as to why the most recent "Good" Car Safety ratings from last year is not displayed on this website. It seems the seat is being done a disservice...
Date published: 2019-10-02
Rated

5

out of

5
by
Anonymous
from
Ideal carseat for my needs! Would recommend!
We do not have a car but had to buy a seat coming back from the hospital after my daughters birth. We chose this car seat as we have the out'n'about nipper pram and this had the option to fit the car seat on the pram. We only use the seat for when my daughters grandma comes down and we go to the shops or during hospital visits. It's so easy to use and my daughter doesn't take long to fall asleep in it.
Date published: 2017-01-05
Rated

5

out of

5
by
Anonymous
from
Love this seat
I love how sturdy this seat is and how it provides great protection for my baby. We had a little bump in the car and he didn't even wake up but I had the peace of mind knowing that he was in this seat. Fits onto my pushchair for quick trips to the shop or clinic. Easy release from the family fix base and when fixing into the car it beeps to let me know he is in safe. Couldn't be without this!
Date published: 2018-02-28
Rated

5

out of

5
by
Anonymous
from
I would chose this seat every time!
We were in a car accident and my baby was completely unharmed, despite other passengers suffering injuries. Not only is it great day to day, but it works when you need it most.
Date published: 2017-06-16
Rated

5

out of

5
by
Lesley
from
Fab car seat
I got this car seat as part of my venicci bundle my baby's 5 months now and only just outgrown the comfort cushion which I love how she was positioned in it as a new born I will be using this car seat next time clips onto the wheels easy and easy to secure into the car
Date published: 2020-04-13