AxissFix
is rated out of
5
by
10
.
Safety turns easy
From approx. 4 months up to 4 years
From 61 to 105 cm
Product description
The Maxi-Cosi AxissFix is a toddler car seat which combines state-of-the-art safety and a 360° swiveling seat.
Installation
Install the Maxi-Cosi AxissFix in your car, using its ISOFIX connectors and top tether, making the installation safe and practical. Check the user manual or read our checklist for a correct ISOFIX installation.
After attaching the AxissFix to your car's ISOFIX connectors, you should connect the top tether to the anchor point in your vehicle. This will provide you with a very safe, stable, easy and proper installation. Securing your child in the seat is even easier as the swiveling seat faces outwards!
Safety
At Maxi-Cosi we have carried over 50 million babies home from the hospital. For us, your child's safety is Maxi-Cosi's top priority. External crash test centres, such as the German automobile organisation ADAC (Allgemeneir Deutscher Automobil-Club), tested our AxissFix on dynamic safety and ease of use, rating it as good.
Maxi-Cosi AxissFix complies with the latest European i-Size safety standard for improved side impact protection. This means our AxissFix offers optimal head, neck and body protection, while enabling up to 87 cm (approx. 2 years) of rear-facing travel, which is considered the safest position for children to travel in.
AxissFix offers an easy and safe ISOFIX installation, and its Top Tether system makes the installation even more secure by reducing forward movement. The indicators notify you when the ISOFIX installation and Top Tether tensioning are correct. The impact-absorbing material in the headrest of AxissFix car seat provides your little one with extra protection.
For maximum safety, our Axiss Fix swivel car seat, offers three additional features: the 5-point integral safety harness; the anti-slip shoulder pads for high restraint performance in case of a frontal impact; and an Automatic Safety Belt for making sure the seat and base are always connected.
Safety made easy with AxissFix swivel car seat
We provide maximum safety for your child, and maximum ease of use for you with the AxissFix! The AxissFix car seat swivels 360°, allowing you to secure or lift your child in seconds. You will love the luxury of not having to lean over and squeezing in between the car seat and the back of the front seat!
While we make sure you enjoy the ease of use, we have also taken the safety of your little one into consideration:
The AxissFix complies with the latest European i-Size safety standard. This swivel car seat offers improved side impact protection and rear-facing travel up until approx. 2 years (87cm) for enhanced head and neck protection. In addition, because of it's capable of simultaneous headrest and harness adjustment, this toddler car seat can grow with the child. You can use AxissFix in the rear-facing position first, and then in the forward-facing position. The height indicator will let you know when it's time to switch from the rear to the forward-facing position.
Removable cover
On the road, snacks or drinks may not always end up where they are supposed to. Your little one could get car sick. No matter what happens, we are there for you—Maxi-Cosi's car seat cover is machine washable and can easily be removed.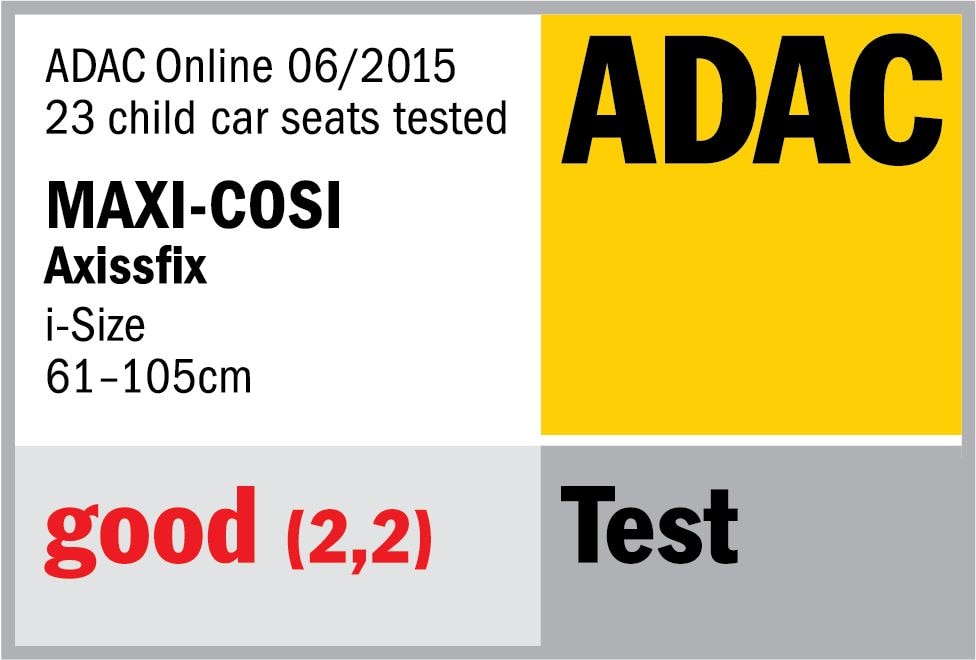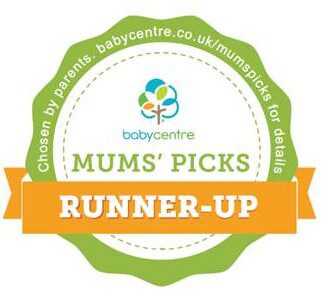 Rated

4

out of

5
by
Anonymous
from
Love my axissfix
I had the previous axiss with one of my older children and loved it. Now the newer version has isofix and rear facing it's even better. I originally had the 2way Pearl which I loved but it took up more room and I decided to change to this for the swivel function which is great. I only brought this once my son was over 15months so can't comment on rear facing. Easy to install with the isofix and feels nice and secure. No problems with my sons head when he is asleep and the seat is reclined. The seat is nice and padded and looks comfy. I did have to purchase something to stop my son getting his arms out of the straps but he can do this in any of his car seats!
Date published: 2017-08-05
Rated

3

out of

5
by
Boni91
from
Will not fit a child up to 4 years!
So I bought this car seat a few years ago now and it has been great! Super easy and convenient, looks great, comfortable and versatile. However, now having had 2 children use it I feel I have to bring attention to the fact it will absolutely not fit a child to the age of 4 years! When my eldest grew out of it at just over 2 years I thought maybe she's just big. But one of my twins has not grown out of it at 2 and a half. She is small for her age because she is an identical twin so I now know its not to do with the size of my children. Subsequently, my eldest is now 4 and there is no way she would ever fit back in this car seat by any stretch of the imagination! Great car seat and I don't regret buying it but don't buy it expecting it to last as long as advertised (4 years).
Date published: 2020-08-04
Rated

5

out of

5
by
Anonymous
from
Best buy ever!
This car seat is amazing! Back saver! To say the least. Ive had this car seat since my little boys was 5 months , used with the rearward recline postion , so comfy for him. And loved being up high. Moved to forward facing at15months ( safest) The twist 360 is so handy. To do feeds in the car , ect, or for siblings to keep them entertined, (while stationary) . The seat covers come of easily, for washing . And is super easy to fit. as.well as the seat easy to install in the car Hats of to maxi cosi . Would like to know if I can but different colour covers, or chest strap/ pads ?
Date published: 2016-09-29
Rated

5

out of

5
by
Anonymous
from
Amazing car seat
A very good car seat. It makes getting my child in and out extremely easy. Make sure you check on Maxi Cosi website that it fits your car; it seems most of the bad reviews here are from people who didn't check this or didn't test it at a store (and possibly haven't reclined the seat). Either way I can confirm it fits perfectly in a Qashqai.
Date published: 2017-09-02
Rated

5

out of

5
by
Anonymous
from
Yes
Love how easy it is to change from rearward facing to forward facing.
Date published: 2016-09-07
Rated

5

out of

5
by
C Spencer
from
Great car seat
This car seat is great! It is so easy to adjust the straps which we do often since my child might wear a thicker coat one day and a thinner jacket the next. Being able to turn the seat makes it very easy to get little one in and out of the car. This was a great purchase and for safety I like being able to have baby rear facing for a bit longer but with the option for front facing too.
Date published: 2021-01-03
Rated

5

out of

5
by
Anonymous
from
I would buy this again
I love this cars seat for my lb... I have a bad back so the swivel to the door is very handy. Ive read other reviews about babies heads flopping forward but ive never had this issue i dont think you would if its fitted correctly. My lb has slept in it numerous times and never had a problem with that. Very happy bunny and would recommend.
Date published: 2016-09-24
Rated

5

out of

5
by
Anonymous
from
Love it
After killing my back daily getting my daughter in and out of the car this carseat was a god send. Absolutely brilliant, highly recommend. Still perfect over 18 months on
Date published: 2018-01-17