Ultra-Compact pushchair: city-smart convenience with ultimate comfort!
The perfect pushchair for you is one that matches your lifestyle. When you are, or a soon will be, a parent that is always on the go, you want your baby to be comfortable when joining you! You plan to stroll those narrow, busy pavements and go with public transport together, as a new family. If this is the case for you, your best fit is a compact pushchair! A compact pushchair is a very lightweight pushchair, easy to fold (quickly!) and can be easily carried around. This means you can quickly and easily store them, even in the smallest compartments! Every Maxi-Cosi Ultra-Compact pushchair has its own great features, see them all below and find your perfect match!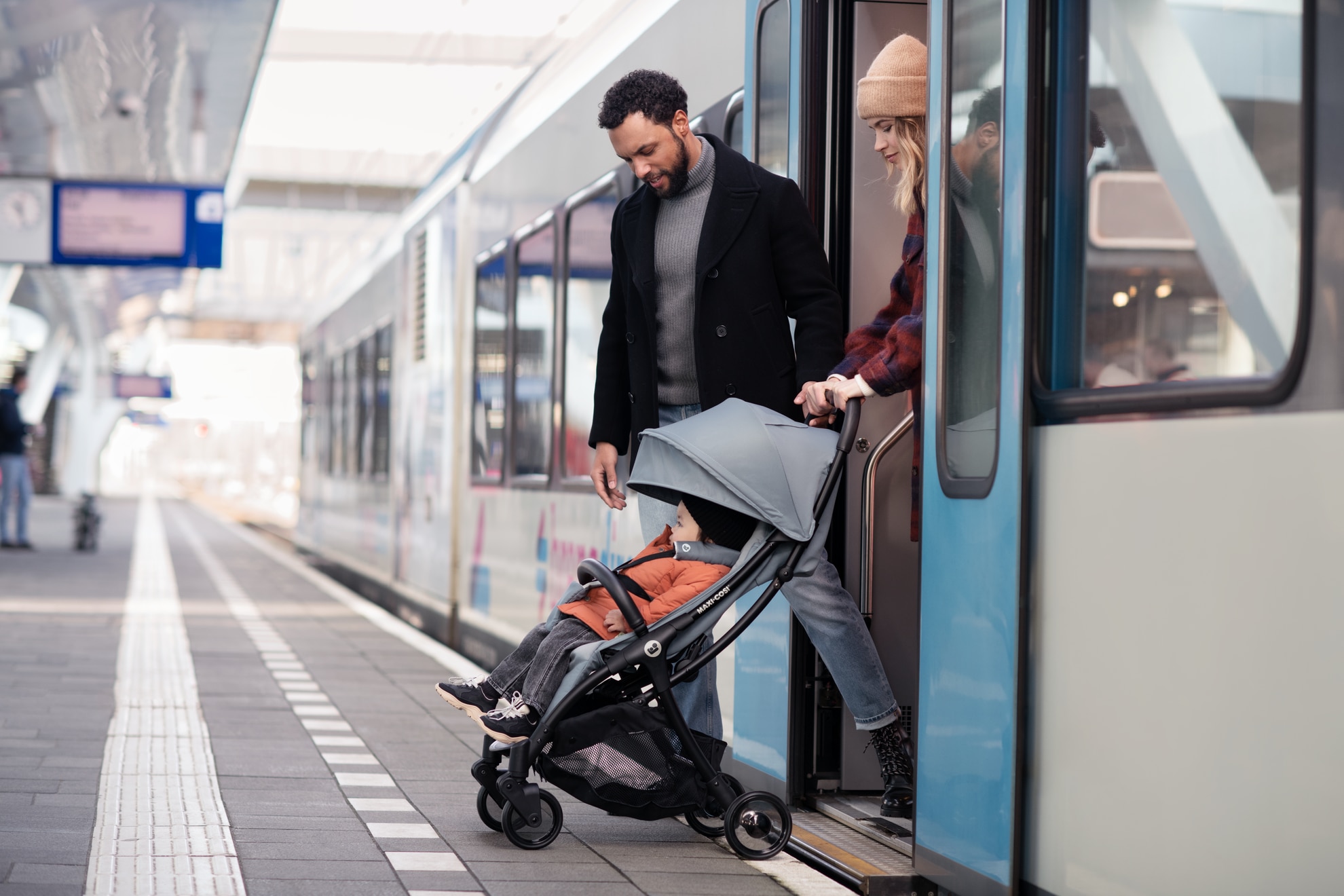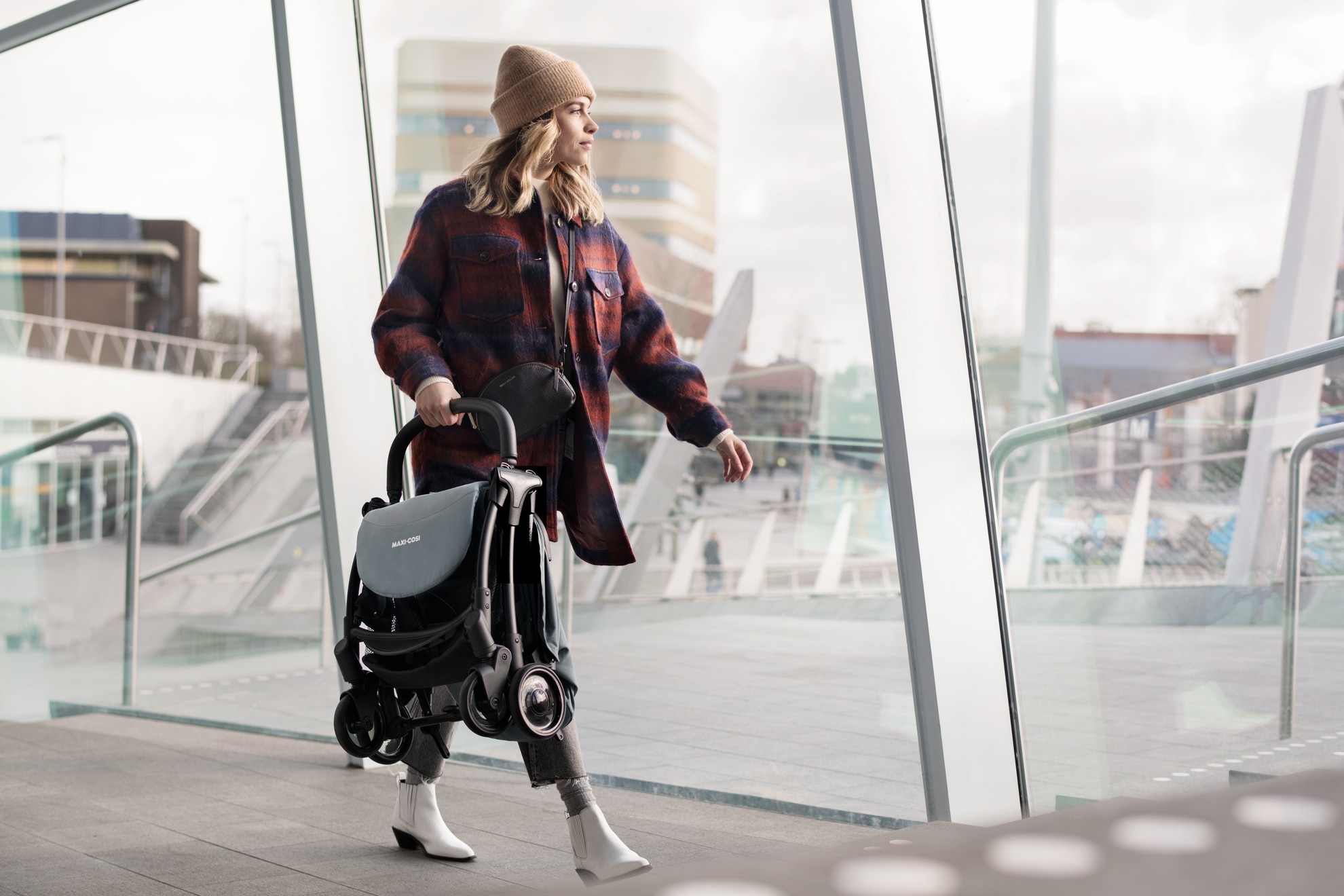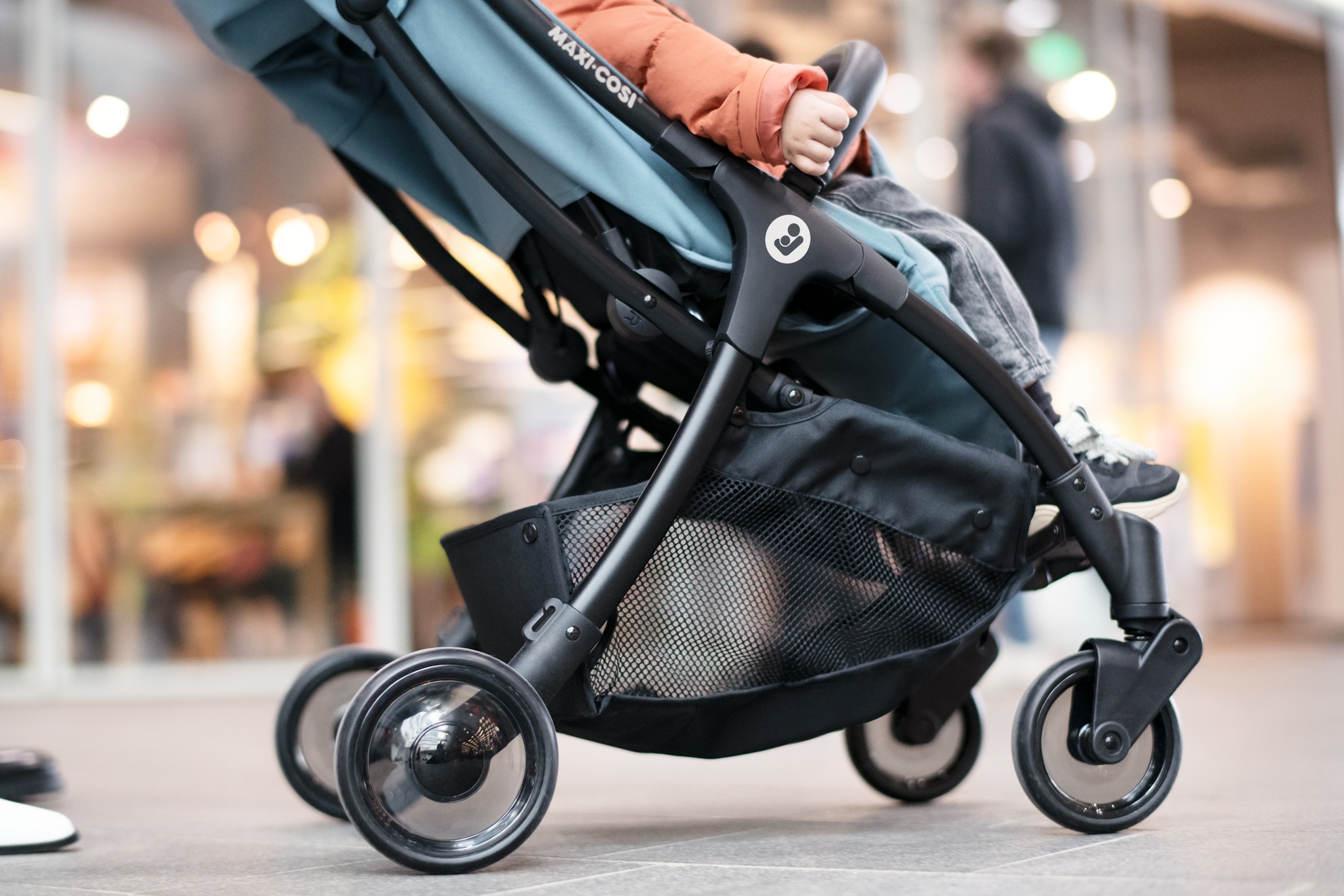 Maxi-Cosi Jaya: Flash fold and go
The Maxi-Cosi Jaya has everything you need for a comfortable ride in the city! Weighing just 6.9 kg, this lightweight pushchair is extremely easy to handle! Once folded, the Jaya is ultra-compact, making it easy to carry and store away, even in the smallest compartments!
Jaya is compact and lightweight at the same time, and can be easily folded with just one hand thanks to the automatic fold feature. This feature lets you fold Jaya standing upright in just one second with a push of a button. You won't have to bend down to fold and unfold your compact pushchair anymore!
Jaya can be used up to 4 years, due to its three recline positions with lie-flat mode, this compact pushchair is suitable from birth. Easily combine Jaya with one of our compatible baby car seats for when you are travelling by car! Maxi-Cosi Jaya is the perfect city pushchair!
Maxi-Cosi Lara² - Ready for small spaces and big adventures
With the lightweight compact pushchair Lara², getting out and about as a new family can happen from day one! Ready to travel from birth up to 4 years due to it's recline positions with lie-flat mode, there is no place you can't go with this compact stroller for travel. Lara² is also compatible with a selection of our baby car seats, so there is no reason to wait before exploring your new world!
Lara² is a super lightweight stroller (6.4 kg) and has a one-hand flash folding feature: one press of the push bar and the pushchair will fold automatically. Due to its very compact size, you can store it in the smallest places!
With two storage baskets, highly breathable fabrics and an extendable sun canopy (UPF 50+) there is room for exploring or just take a smooth but comfortable stroll in your own city!