Zelia²
is rated out of
5
by
5
.
All you need in one.
From birth up to approx. 4 years
0 - 22 kg
Product description
When you become a parent, everything changes. As your little one grows older, you don't want to keep changing your newly bought products. What if you could use one pushchair that is suitable from day one up to four years old? Say hello to Maxi-Cosi Zelia², the 2-in-1 pushchair.
2-in-1 pushchair
Our Maxi-Cosi Zelia² pushchair offers the best of both worlds, thanks to its integrated carrycot! When your little one is old enough to sit upright by themselves, the carrycot easily transforms back into a wide and comfortable pushchair seat. Maxi-Cosi Zelia² is suitable until they are four years old.
Comfort
At Maxi-Cosi your little one's comfort is our highest priority. That is why, as a manufacturer, we compromise on neither safety nor comfort. Use our Zelia² pushchair from birth, by transforming the pushchair seat into a carrycot, or by adding any of our compatible Maxi-Cosi baby car seats by simply clicking it onto the pushchair frame.
All you need in one
Maxi-Cosi Zelia² takes on any city adventure, with comfort and convenience. The Maxi-Cosi pushchair easily manoeuvres through crowded shopping areas and narrow alleys, for hassle-free city adventures.
And if you're not home before nap time while your little one has already drifted off to dreamland, simply recline the seat without waking them. This gives you more time to pick up those groceries or that pair of shoes on sale – which easily fit in Zelia²'s large shopping basket. The basket comes with a discreet pocket, so your wallet and phone are always within reach, yet securely stored away.
See it in action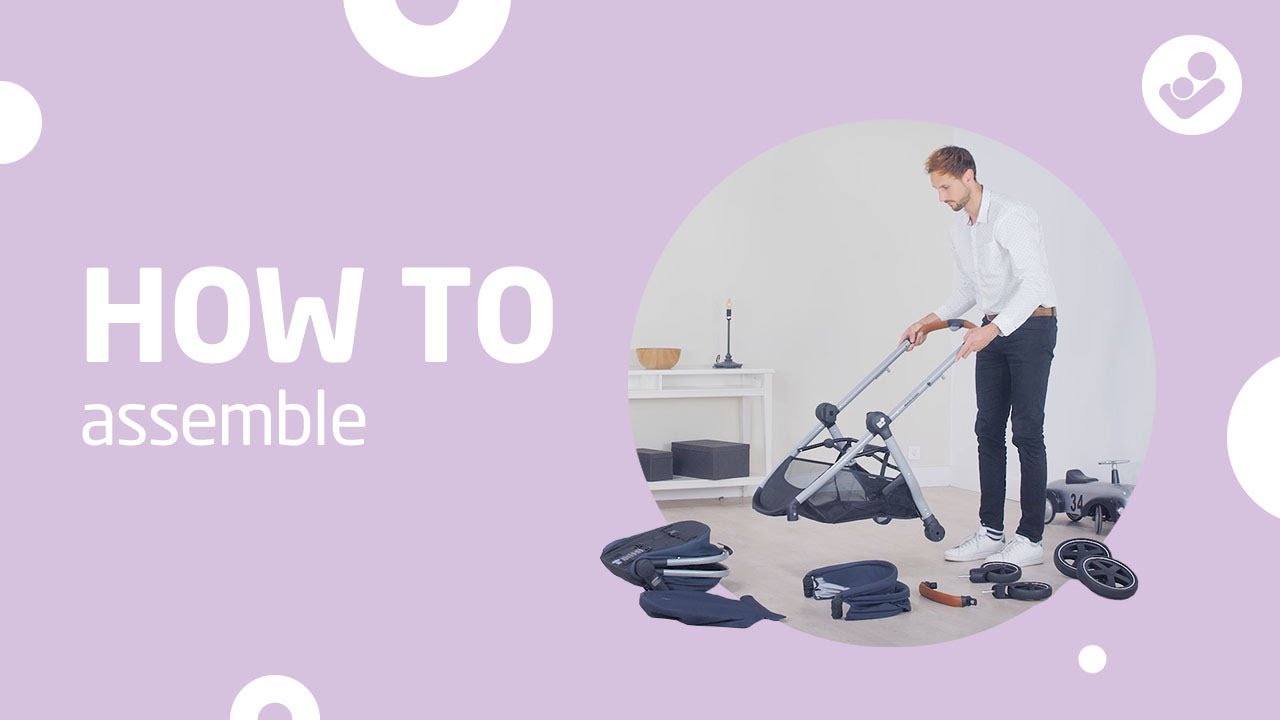 Rated

4

out of

5
by
Kadokakes
from
Love it but one problem
Love the stroller. Having the easy pop down basinette is great as it acts as a place to sleep when we are out for longer periods. It's lightweight and easy to pop up and collapse. Easy to store in our little condo. Love that we get a basinette and a chair without having so many bulky pieces. I didn't love how tricky it can be to get items into the basket when in basinette mode (ie diaper bag, groceries). But wasn't a deal breaker. My biggest annoyance is that there isn't a tray option for when baby is older. Would be nice to have so that my son can use it for his water/snacks when we are out. If anyone knows where to find a compatible one let me know. Considering the handle bar thing across the front of the stroller is detacheable this would be a great option for a tray system.
Date published: 2021-02-25
Rated

5

out of

5
by
Emizacmoo
from
The great all rounder
This pushchair has exceeded my expectations and more. I love that the seat unit and bassinet are interchangeable, making it the only park we will need until my baby is 4. It's unbelievably lightweight and very sturdy. The fabrics are so soft and water repellant which is easy to clean and protects baby from the elements. The rain cover design is great with a liftable flap which I love so I can easily get to my child should I need to. Really a pleasure to push too. Glides smoothly along and have tested it out in rural and busy areas and it adapts very well. Folds very compactly for storage and transport. It folds so easily, no messing about with clips and buttons. My daughter is cosy and comfy in it and I love that she can be parent or world facing. Nice big basket for shopping too. Overjoyed with it !
Date published: 2020-12-08
Rated

4

out of

5
by
Krivicb01
from
Lovely design pram!
We bought this less than a month ago. Been using it ever since as our main pram . Once unpacked was surprised about how light it is, and easy to fold. In addition to this , my baby likes to see everything so the sitting positions works very well and allows my baby to be proactive in sightseeing. Oh and there is a large basket too! There are some negatives too though. One of them is that the pram is hard to manoeuvre. Personally I like to push the pram and text, or browse on my phone , however with this pram I am unable to do that . It adds quite a bit of pressure to my wrists. The wheels sometimes get stuck in a weird position, making the pram harder to push. My baby likes to sleep when it's pretty dark and the sunshine is blocked out. The hood isn't long enough to get the sunshine out etc. But overall the pram is amazing!
Date published: 2021-04-22
Rated

5

out of

5
by
j4dels
from
Fantastic pushchair!
This is a really good pushchair and I am really impressed with it. Its great value for money too. Its really easy to put together and suitable from birth. My little girl is 10 weeks old and seems to love it and is really comfortable in it. I like how you can put the back up a bit when its a bassinet so any babies with reflux, like mine, then its suitable for them and more comfortable for them too. It also has adjustable height handles so it works for me( 5ft 3) and my husband (6ft1) as we can adjust it and make it comfortable for us easily. The best thing about it is when you collapse it down you don't have to take the seat off which is amazing! it fits in a normal size boot car. You can also drag it with the wheels so you don't have to carry it when its put down. Only one downfall I would say is it makes a strange trolley kind of clinking when you walk with it because the wheels are plastic. I thought it may have been me and how I put it together but it wasn't. That is me being really fussy though and it doesn't really bother me anymore. Having plastic wheels is also a positive though as you will never get a puncture or need to replace them. Overall excellent pushchair, really impressed with it and how it is suitable for 4 years.
Date published: 2020-12-03
Rated

3

out of

5
by
JamieRose
from
Good, not great
This was super easy to put together when it first arrived, even though i managed to put the front wheels on the wrong way at first, it was really easy to take them off and put them on the right way. I have been using this for a few weeks now and my first impressions are that it is a good pushchair. My son is just over a year old and he fits in it perfectly, it is easy to maneuver round corners. The seat is a bit lower than what I have been used to and because of this I found that it is a bit harder getting it up curbs. The rain wear fits perfectly and is easy to get on and off. The storage basket underneath is huge and I can fit quite a bit in there, so it is super handy when going grocery shopping. The hood I have found to be really annoying, just a tiny knock and it pops off, it has came off nearly everyday since using, which is not great. This pushchair also lacks suspension so every bump on the road or path it rattles. Doesn't feel like a super sturdy pram but it is good value for money. I give this pushchair 3 out of 5
Date published: 2020-12-10