^
Take comfort in a compact size
From approx. 6 months up to 4 years
0 - 22 kg
Why Choose Me
Lightweight
Lila SP is the lightest pushchair in its category (9.5 kg!), making carrying it around effortless.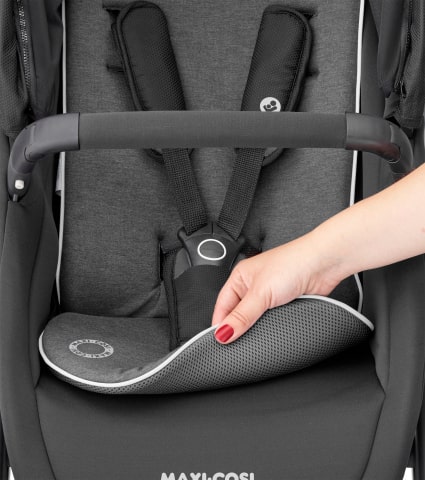 Thermo-regulated mattress
Keep your child comfy and warm, with the special mattress that has a summer and winter side.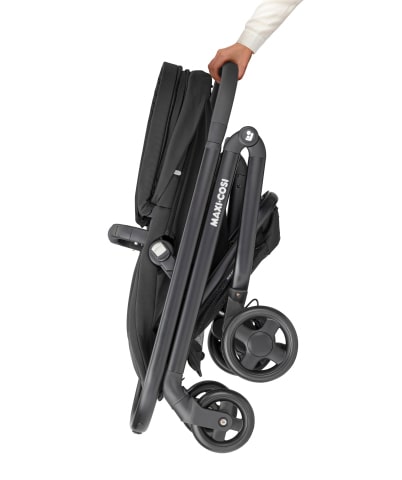 One-hand flash fold
Keep your baby close while folding the Maxi-Cosi pushchair, thanks to the easy one-hand folding feature.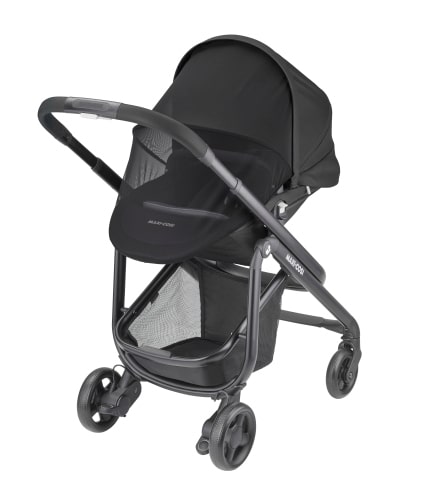 Integrated nap keeper
Block bright sunlight or protect your little one from mosquitos for undisturbed naps on-the-move.
Product description
Prefer comfort over compact? Who says you have to choose?! Maxi-Cosi Lila SP is a perfect combination of the two. And because it's so lightweight, Lila SP makes climbing the stairs and carrying the pushchair around effortless.
Lightweight pushchair
Who says you need to choose between comfort and compact size? The Lila SP combines comfort and compactness in one! The lightweight pushchair therefore fits any lifestyle, whether you live in the city center or in the suburbs.
Our Maxi-Cosi Lila SP pushchair has a unique one-hand snap fold feature, that allows you to hold your little one close while folding the pushchair with the other hand. The Lila SP then directly folds into an upright position. No need to bend over, and easy to take along anywhere you go.
Comfort
At Maxi-Cosi your little one's comfort is our highest priority. That is why, as manufacturer, we designed a pushchair that provides the utmost comfort. Lila SP has a thermo-regulated, reversible mattress with breathable mesh fabrics for summer on one side, and a warm fleece fabric for winter on the other. Your little one will be so comfortable, that they will want to take a nap in this pushchair seat! And thanks to the integrated nap keeper, they won't be disturbed by mosquitos or a bright sun. For extra comfy naps on-the-go.
Combine our Lila SP pushchair with our compatible ShapeOfYou Carrycot (sold separately). This carrycot has a unique design that allows your little baby to lay in a more natural position. It has a shaped cavity that prevents flat-head syndrome and keeps the smallest babies save and comfortable from day one.
Take comfort in a compact size
Maxi-Cosi Lila SP combines comfort and compact size. Its light weight of only 9,5 kg facilitates your day-to-day life, no matter how many times you need to carry the Maxi-Cosi pushchair up and down the stairs. A perfect fit for any urban lifestyle.
And when it's time to go home, the one-hand snap folding feature allows you to easily fold the Maxi-Cosi Lila SP using only one hand, allowing you to hold your little one in the other. It directly folds to an upright position for easy storage.
Share your Maxi-Cosi moments #myMaxiCosi