Tobi
is rated out of
5
by
12
.
Top rated Maxi-Cosi seatbelt installed toddler car seat
From approx. 9 months up to 4 years
From 67 to 105 cm
9 - 18 kg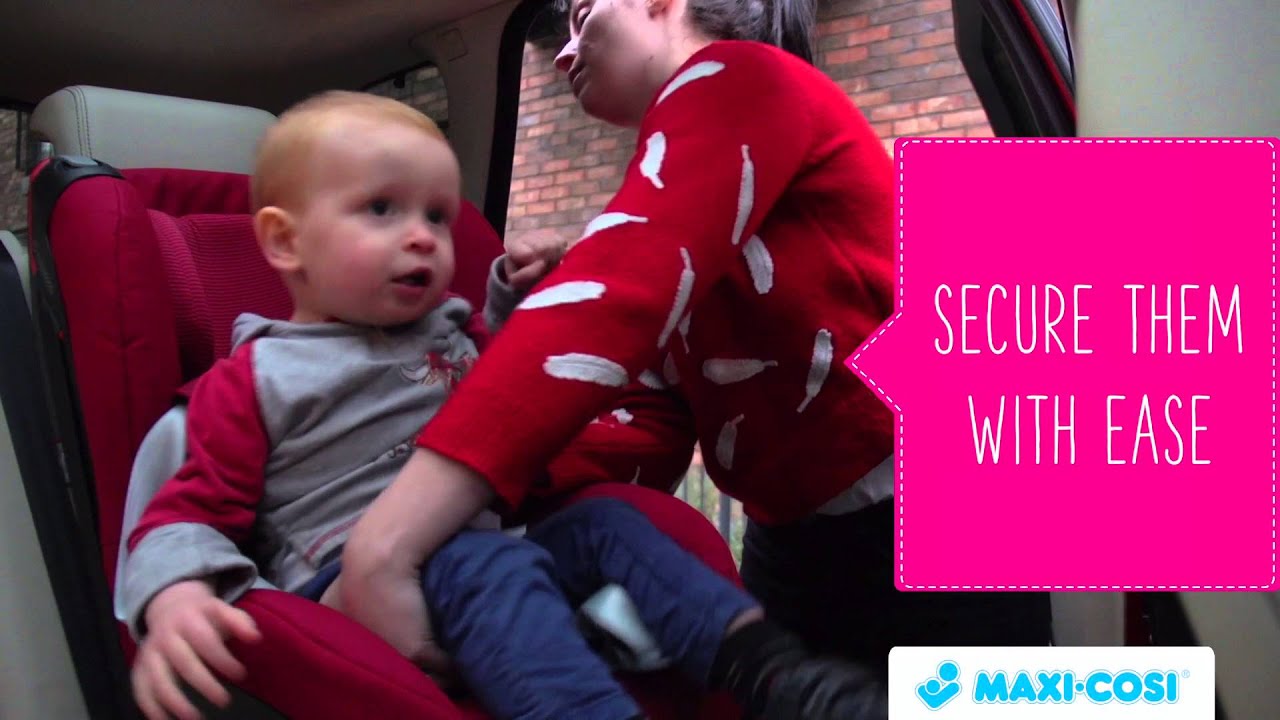 Product description
Playing 'I spy' is a lot more fun when your child can actually see out the car window thanks to the Maxi-Cosi Tobi.
From the extra high position in the Maxi-Cosi Tobi, toddlers have a great view of what is happening inside and outside the car. The car seat is secured into the car with the car's seatbelt using the intuitive belt routing points and the seatbelt tensioner and a colour indicator, located on the harness, confirms a secure fit for added peace of mind. Additionally, the Maxi-Cosi Tobi offers optimal comfort and convenience thanks to the multiple recline positions and simultaneous headrest and harness adjustment.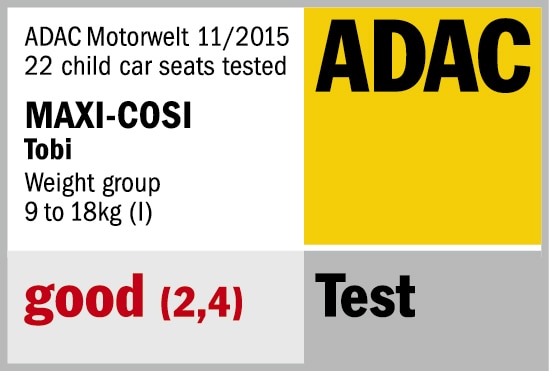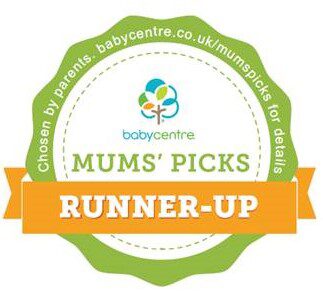 See it in action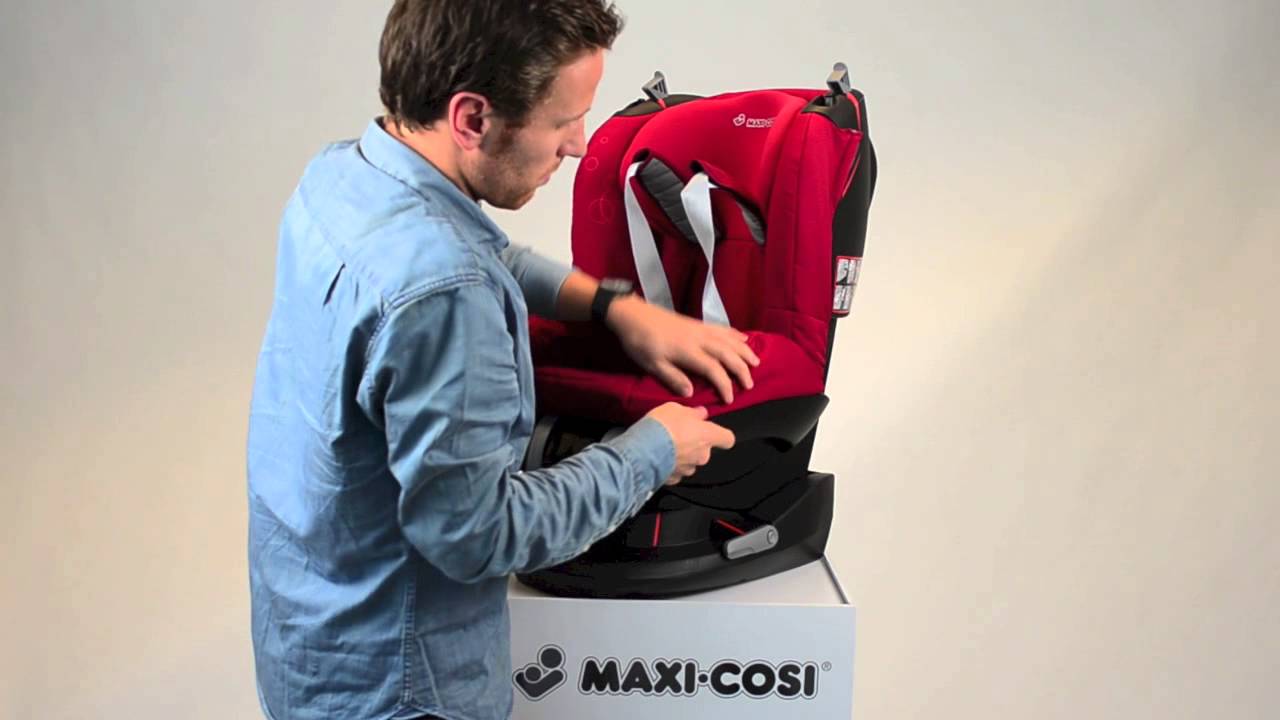 Rated

5

out of

5
by
Anonymous
from
I would definitely 100% recommend this product
I bought this product when my daughter was around 13 months old and I can't fault it at all. I use it everyday and when mothercare fitted it for me since then it hasn't loosened at all. It is a very sturdy seat and very protective. Me and my daughter was unfortunately in a bad car accident recently and the seat done its job like you wouldn't believe. My daughter was unharmed thank the lord and it's due to this good seat she was in. All the straps are very easy to adjust. Also an added bonus maxi cosi offer is after we had the accident they are replacing mine for free, when you contact them and give them the required details which was very stress free, and the customer service was amazing. So thankyou maxi cosi it is a fabulous seat.
Date published: 2017-06-27
Rated

5

out of

5
by
misha
from
Great car seat with high seating position!
I bought this two for my baby girl she couldn't fit her baby car seat anymore. And my favorite part is its high seat!. I love how she enjoys the high base and easily see out of the car window. We are having long conversations about what she sees on the road:) I am very happy with Tobi's safety features and I see my child feels comfortable in it. Also very clear belt routing! Helps a lot if you are not fully confident with the installation. The only negative thing I can write is that tightening the safety straps requires some effort. Overall highly recommended!
Date published: 2019-08-08
Rated

5

out of

5
by
Anonymous
from
Best Car Seat you can get
I originally wanted a recaro Seat but then saw the tobi Seat. Im glad iv got it for my daughter. Best features are, its height so they can see out of window better, the straps are spring loaded so make putting them in the Seat easy, recline feature, and its shear chunkiness make me confident that she is safe. No disrespect but ignore the review below about dodgy straps, if tightened in properly they want get out, Mark cosi are hardly goin to make a Seat with a full like that! Also its the easiest Seat iv fitted, great value for money too.
Date published: 2017-01-30
Rated

5

out of

5
by
Mand83
from
Wouldn't but any other carseat brand :)
Being a parent of 7 children I can not rate the maxi cosi carseat range enough, from having the pebble plus , the tobi in both cars and the rodi xp car seats . I can honestly say my children have been very happy using the seats , my son especially enjoys the tobi as he can see out of the windows , he's higher up . I also really like the fact the tobi is very versatile within it's range of cars , there is not one I've come across the tobi can not be used in . All round a fab carseat as are all maxi cosi seats . Would defiently buy again for grandchildren if I'm lucky enough to have some :)
Date published: 2020-08-11
Rated

5

out of

5
by
Anonymous
from
I would buy this product again
Great car seat. Easy to install and to get Grandson in and out of. He is now 3 1/2 and I need to adjust the seat but have lost the instructions on how to make the seat grow with him - can someone advise where I can get another one from please
Date published: 2017-05-01
Rated

5

out of

5
by
Anonymous
from
I love this seat!
I love how my daughter sits in the seat. I find the spring loaded harness helpful for when she doesn't want to get into her seat. Easy to fit as you can see the seat belt route. Extra tensioners help to secure it in tight.
Date published: 2016-09-25
Rated

5

out of

5
by
Anonymous
from
Great purchase
Just brought one of these at John Lewis already had the newborn cosi one and so glad I did the support on the frame and I love the easy why you use the seat belt, a lot of the other brands you have to use both seatbelt at the same time. The seat support belt is great as it kept opened so really easy and less fuss to get your child into the seat
Date published: 2017-09-21
Rated

4

out of

5
by
Anonymous
from
Great value.
My little girl hated car rides until we bought this seat. She can now see out the window and looks very comfy in it. And is very upright which makes it easier to belt her in tightly. Easy to get her in and out of the seat due to way the straps have been designed. Not easy to install. We had to get help from the shop to fit.
Date published: 2016-12-09