Tinca
is rated out of
5
by
5
.
One for everyone
From birth up to approx. 12 months
From 45 to 75 cm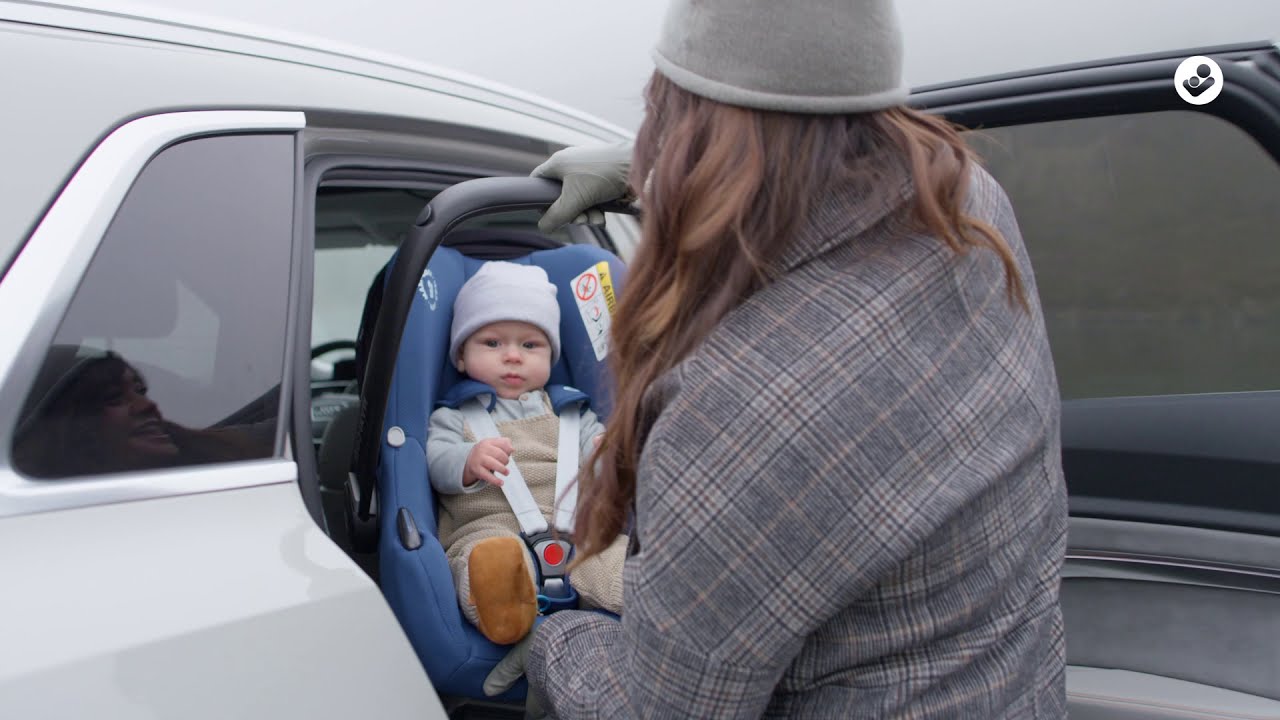 Why Choose Me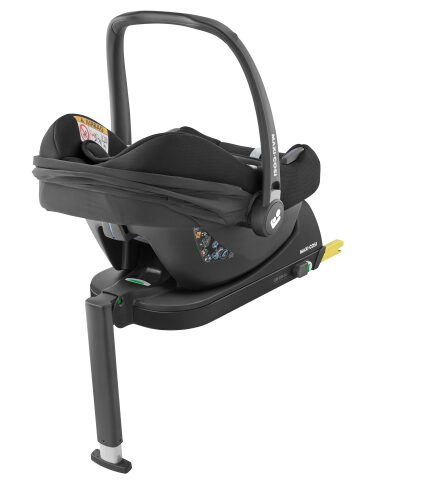 i-Size, for improved safety
Compliant with the latest European i-Size safety standard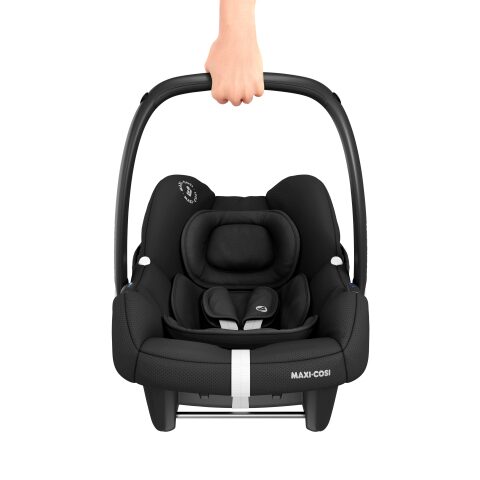 Lightweight design
Easy to carry due to it's leightweight design (only 3.2 kg)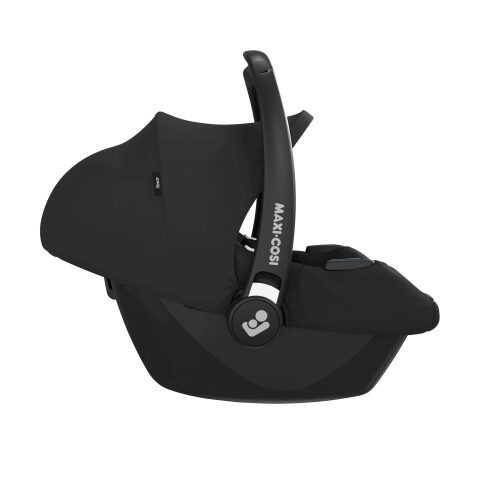 Large UV protective sun canopy
Comes with included large UV protective sun canopy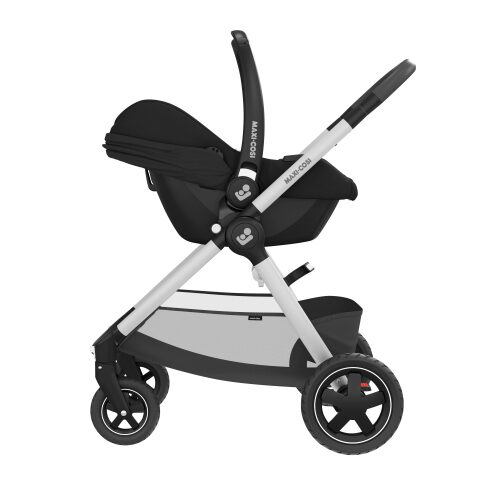 Flexible travel system
Fits most Maxi-Cosi pushchairs
Product description
Whether in the car or on a walk, Tinca is one for everyone. This lightweight car seat is very easy to carry to and from the car because of it's low weight but still comfortable and safe for your little one due to the newborn inlay with headrest cushion.
Installation:
Our Maxi-Cosi Tinca will fit most cars, so no need to worry if you travel in different cars, your little one will always remain safe and comfortable in this Maxi-Cosi i-Size car seat. This lightweight baby car seat can either be installed using a seat belt or ISOFIX connectors. Our user manual guides you through the seat belt installation steps for a secure fit.
For ISOFIX installation you will need the right base. Connect the base to your car's ISOFIX connectors and leave it installed in the car. Every time you need to get in and out of the car, our Maxi-Cosi Tinca car seat snaps right onto the base with a simple "click". Visual indicators notify you when your Maxi-Cosi car seat is properly attached, and you are ready to "go". Tinca can be installed with the Tinca Base.
Safety:
The i-Size compliant seat ensures safe rearward facing travelling, providing extra protection for baby's head and neck. The newborn inlay keeps the head of your baby safe and comfortable as it will always fit perfectly. Next to that, the Tinca has Side Impact Protection for additional protection. This means the Tinca contains improved impact-absorbing material, which absorbs even more force from an impact, in case of an accident.
One for everybody
Whether in the car or on a walk, Tinca is one for everyone. For parents, because its lightweight design makes it very easy to carry their little one to and from the car. And for babies, thanks to the newborn inlay with headrest cushion and the large UV protective sun canopy. The Tinca is compatible with most Maxi-Cosi strollers and can be easily released from one of them thanks to the memory realease buttons. As our Tinca will get dirty after daily use, most likely, or your little one could get car sick at times, Maxi-Cosi's car seat cover can easily be removed. It is machine washable (30 degrees) for easy cleaning, no matter what happens.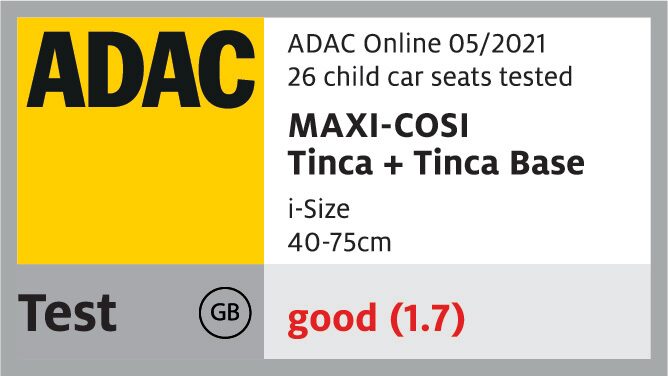 See it in action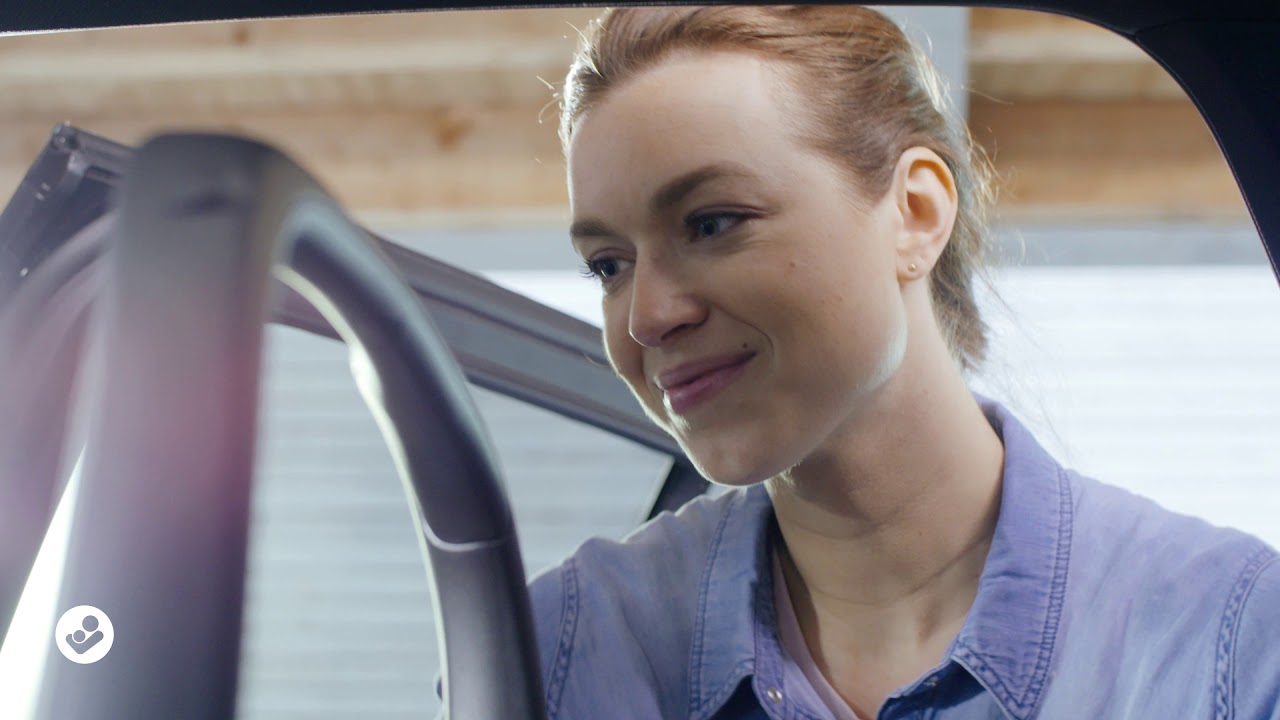 Share your Maxi-Cosi moments #myMaxiCosi
Rated

5

out of

5
by
Jermeni
from
One of the best car seat
I am very impressed with Maxi Cosi Tinca being very lightweight and had the right support for my newborn baby. Fits perfectly and safely attached to isofix feature. I am glad to have chosen this car seat instead of other brands. I also like the protective UV canopy as its thin but breathable so I am assured that my baby is protected from the sun and at the same time air still breathes in if the car seat is attached to our stroller when we go for a quick walk. I could not recommend this more as it meets all my expectations for providing safety, comfort snd durability when purchasing a baby car seat.
Date published: 2020-07-19
Rated

5

out of

5
by
FifiTilly22
from
Fantastic car seat! Great for my newborn.
I'm so pleased with the quality and durability of this car seat. It's compact and super light weight yet strong and super safe for my newborn baby. We took her home in this car seat and it was just perfect. I would recommend maxi Cosi and will be buying more of their products in the future. I have a super small car and would like to add that this fits perfectly and is secure and safe thanks to the isofix feature. Absolutely love the addition of a sun visor aswel.
Date published: 2020-07-14
Rated

5

out of

5
by
Natalie90
from
Maxi-Cosi Have Done It Again
After using the Maxi-Cosi Pebble Plus for my daughter we didn't think there was much more we needed from a car seat until we got the Tinca for my son. This seat is so lightweight and extremely easy to install and use. The large UV canopy is a fantastic feature and does a great job of keeping the sun off their face. We use an isofix base and Maxi-Cosi stroller which this simply clicks in and out of. Durable, lightweight, easy to use and safe, Maxi-Cosi have done it again, another excellent quality product
Date published: 2020-07-16
Rated

5

out of

5
by
Lukesta
from
Fantastic car seat, simple and sleek
I love this car seat. It's super lightweight, has the amazing sun hood which my previous car seat didn't have and is super sturdy. It securely attaches to my isofix anchors in my car. It's worth every penny and would buy over and over again for the sheer quality of it!
Date published: 2020-07-22
Rated

5

out of

5
by
Kasipix3
from
Perfect
Fast delivery, good quality, comfortable for a baby
Date published: 2021-07-24