Maxi-cosi Opal HD Helping babies with hip dysplasia
From birth up to approx. 4 years
0 - 18 kg
Why Choose Me
Plenty of space for little splinted legs
The Opal HD was designed with help from paediatricians, to give extra back support and plenty of space for a child's legs.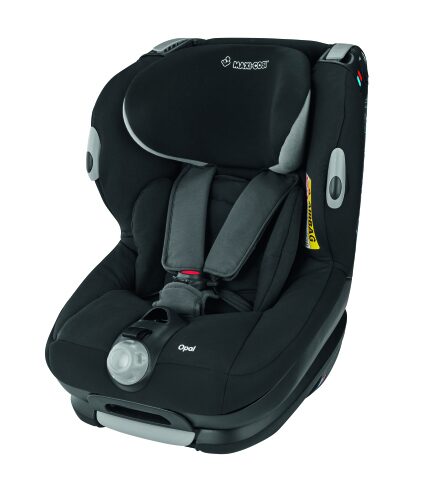 Height and width adjustability
The Maxi-Cosi Opal HD is a high comfort seat with height and width adjustment, ensuring that both babies and toddlers fit the seat perfectly.
Product description
Installation
Install the Maxi-Cosi Opal HD in your car, using your car's seat belt. This will give you great flexibility as not all cars have ISOFIX connectors; meaning it's easy to switch the Opal HD from car to car.
Safety
At Maxi-Cosi we have carried over 50 million babies home from the hospital. For us, your child's safety is Maxi-Cosi's top priority. That's why we have designed the Opal HD for babies with hip dysplasia, to make sure they travel safely from birth until age 4.
Your little one can benefit from rear-facing travel with our Opal HD car seat up until they're around 15 months old, which is recommended for improved head and neck protection. In addition, Opal HD offers the following features: a headrest for maximum protection from side impacts; a 5-point integral safety harness ensuring your child is securely restrained; intuitive belt routing that makes it easy for you to install the car seat; and anti-slip shoulder pads assuring high restraint performance in case of a frontal impact.
Maxi-Cosi Opal HD for babies with hip dysplasia
Specially designed with the support from paediatricians, Maxi-Cosi Opal HD provides extra back support and space for a little one's legs, which is vital for children with hip dysplasia. Your child can enjoy optimal comfort during every trip as our Opal HD adjusts from sitting to sleeping positions. Suitable for two age groups, Opal HD enables rear-facing travel until a child is around 15 months old, offering your baby the best protection. Then the Opal HD can easily be turned face forward, by using a simple switching device.
Share your Maxi-Cosi moments #myMaxiCosi