AxissFix Plus
is rated out of
5
by
9
.
Safety turns easy, now from birth
From birth up to approx. 4 years
From 45 to 105 cm
0 - 19 kg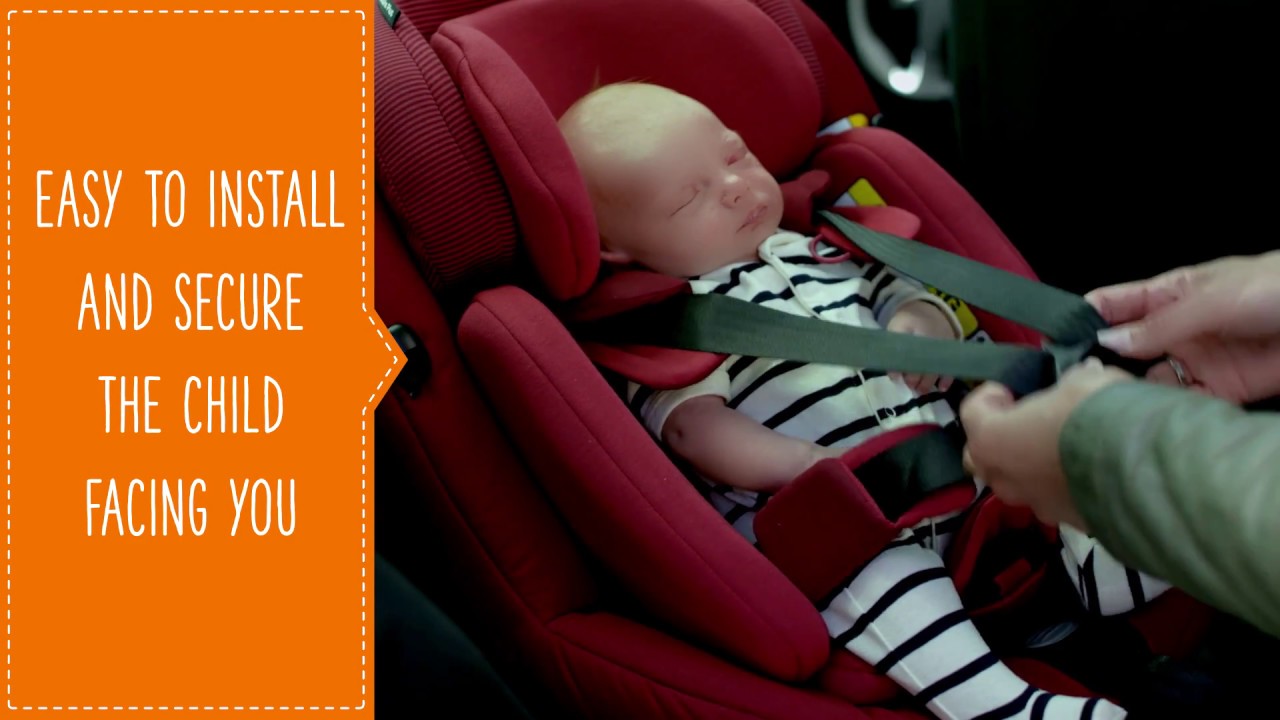 Product description
The Maxi-Cosi AxissFix Plus is a baby and toddler car seat which offers state-of-the-art safety performance and the convenience of the 360° swivelling seat, from birth to approx. 4 years.
The AxissFix Plus combines top safety performance, by complying with the latest i-Size car seat regulation (ECE R129), and a 360° rotation to offer you the best ease of use. The ISOFIX system enables very easy and safe installation, and the seat offers rear-facing travel up to approx. 2years (87cm) for enhanced head & neck protection. Additionally, the AxissFix Plus can be used from birth (45cm) thanks to the cosy enveloping inlay and grows with your baby up to approx. 4 years (105cm). It will take only a few seconds to secure your baby/toddler as a result of the front-on access, and the switch from rearward to forward-facing can be achieved with a simple rotation of the seat.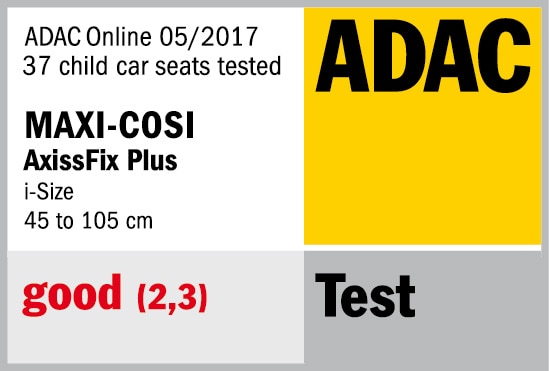 See it in action



Rated

4

out of

5
by
Anonymous
from
Really pleased with the AxissFix Plus
Iv had this car seat for my toddler for about a year now. It has helped me to be able to get him in and out of the car a lot easier than a car seat that doesn't swivel. It's easy to install and move from car to car. I'm very happy with this product. We do occasionally have the issue of when he falls asleep his head comes forwards, I just gently push his head back and that's where he stays. It's easy to get him out when he is asleep, I don't tend to wake him up when trying to get him out of his seat unlike other car seats I have had.
Date published: 2017-03-17
Rated

5

out of

5
by
NC_
from
Very convenient!
I purchased this seat for my little one after her baby car seat as I wanted a seat that could rearward-face for longer, and wanted the swiveling function as I was finding it harder and harder to get her into the car easily as she got older. Overall I am really pleased with the AxissFix Plus. The fact that it turns has been incredibly helpful and I would recommend to anyone. It means that getting baby in and out is so much easier as you don't have to reach in to the car at a strange angle, which I have found even more helpful now that my little one is a toddler! The seat is easy to use and has clear indications for how and when to turn forward facing. The recline positions are great for napping and the seat looks comfortable for her. The strap hooks are really helpful to keep them out of the way while getting her into the seat. Overall I am really pleased and would recommend.
Date published: 2019-08-23
Rated

5

out of

5
by
PeteM
from
Saves you back!
We have had one of these for around 8 months now, our 13 month old is still rear facing. Easy to install and the swivel makes getting in/out of the car a breeze. Quality is great as you would expect from Maxi-cosi and we also have the warm weather "summer" cover which not only helps keep the seat cool in warmer weather but adds another layer of protection from grubby hands!
Date published: 2019-08-06
Rated

5

out of

5
by
Anonymous
from
I would definitely buy this car seat again...
Found it easy to install and my little one is safe and secure. The fact that I can turn the seat to face me while putting her in is fantastic and I now linger have to twist my lower back trying to get her in! Tried other similar products in the store and this was by far the easiest and I think the most comfortable! Another friend highly recommended this too.
Date published: 2017-04-02
Rated

5

out of

5
by
Anonymous
from
Love my maxi cosi
*****Have used this since birth and I love it. Easy to get little one in and out and because it turns I can make sure I pull the strap tight enough. It's a bit on the heavy side when changing it into another car. Had no issue with babies head tilting forward as the seat does tilt back slightly using a button under the seat. Well worth the money******
Date published: 2017-11-10
Rated

4

out of

5
by
Anonymous
from
Excellent car seat, does what it says!
We have a 7 seater car with floor storage and as such as unable to use a carseat with a leg on the isofix base. We opted for the maxicosi AxissFix as it was important to me to be able to keep our son rearward facing for as long as possible. As a small baby (up to the age of 10 months approx) we used a baby carrier carseat on a Isofix base which also fitted to our travel system and then switch to the Axissfix once he became too heavy for this. My son is now 2 years and 5 months old and we are just turning his Axissfix to forward facing as he is now over 87 cm. (hence me being on the website for instructions and seeing the other reviews) My son now measures 90cm and I am hoping to get another year out of the maxicosi before we swap up to a 123 seat. The swivel action on the seat has been excellent in terms of getting an extremely mobile and objectionable toddler strapped in safely and also encouraging him to develop independence climbing in and out of the car himself. The adjustable headrest and tilt have ensured his comfort on longer journeys which we make often and allowed him to sleep safely. We have had no issues with his head flopping although I understand that with much smaller babies this is more of an issue.
Date published: 2017-03-05
Rated

3

out of

5
by
Holtom
from
Good but it rattles in transit
A good if not great product. Easy to fit if you use the Maxi you tube tutorial , best the throw the instruction manual in the bin. The swivel function is excellent , build quality average mind as it rattles with or with baby when you're driving , which is annoying.
Date published: 2019-11-30
Rated

1

out of

5
by
XC40 driver
from
Doesn't fit car despite claiming to
We bought this for our new car as our old maxi Cosi seat wasn't suitable for it. However, despite the website saying it fitted the car I can assure you it is impossible. The top tether cannot tighten because the seat is higher than the base and so will sit in a way to tighten and turn 'green'. The base also shakes a lot despite the Isofix at the bottom saying it is 'green'.
Date published: 2020-09-23